Showcasing unforgettable images and thought-provoking texts, the new exhibition, Snapshots of Canada, will be presented until May 27, 2023.
With a collection of images that begin from the time of Confederation, these iconic photos identify a wide range of important events in Canada's story. The exhibition pairs 50 powerful photographs with accompanying text by well-known Canadian historians, authors, and journalists. Contributors include literary non-fiction writer Charlotte Gray, best-selling novelist Lawrence Hill, historian Desmond Morton, archivist Jim Burant, award-winning military historian Tim Cook, and journalist Peter Mansbridge. Reflections include the Winnipeg General Strike, the internment of Japanese-Canadians in the Second World War, Paul Henderson's winning goal in the 1972 Summit Series, the Mohawk Resistance at Kanesatake in 1990 and more.
"The Canadian Museum of History is delighted to share Snapshots of Canada with the people of Saskatoon," said Caroline Dromaguet, president and CEO of the Canadian Museum of History. "The exhibition invites visitors to relive both iconic and lesser-known moments that have shaped Canada's history."
"The Right Honorable John G. Diefenbaker once said, 'There can be no dedication to Canada's future without knowledge of its past.' So, whether visitors to the DCC know a little or a lot about Canada's post-confederation history, they will surely find something that piques their interest in Snapshots of Canada," said Helanna Gessner, DCC curatorial, exhibits and collections manager. "This exhibit uses striking images to highlight points in time that affected the trajectory and identity of our country. These photos offer a perspective that is fascinating – not just for what is shown, but also because of what has been left out, either by the photographer or by the stories we tell about Canada's people and our history."
This travelling exhibition was developed by the Canadian Museum of History in partnership with Canada's History Society.
"In partnership with the Canadian Museum of History, we selected the photos for their emotional impact, their aesthetic appeal, their uniqueness, and the significance of the subject they depict," said Mark Reid, editor-in-chief of Canada's History Society and the editor of 100 Photos That Changed Canada (2009) and 100 Days That Changed Canada (2011), two bestselling books that inspired the exhibition. "But most of all, we chose them for the way they reflect who we were, who we are today, and who we can aspire to become as Canadians."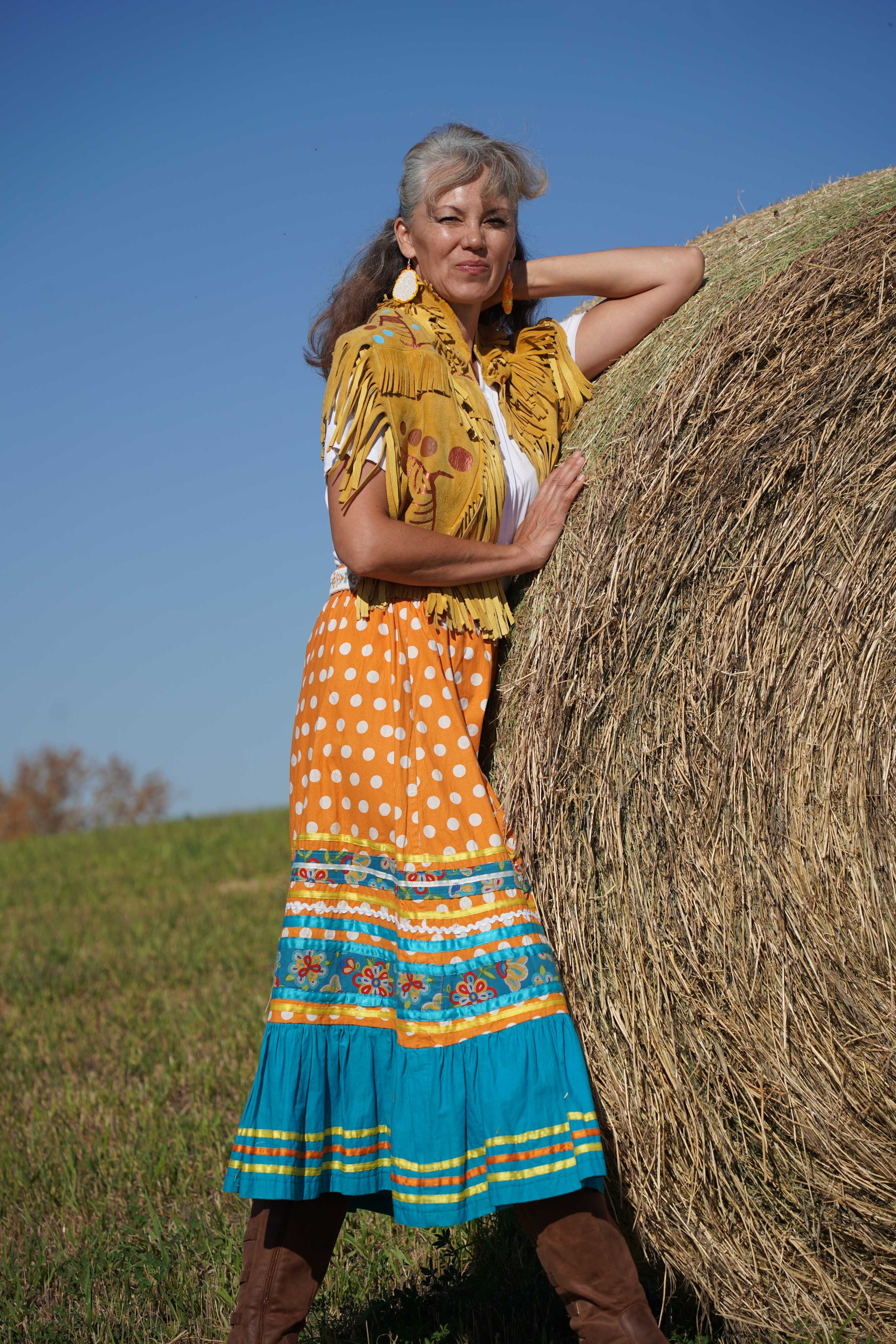 As a complement to Snapshots of Canada, the DCC is pleased to feature original artworks by Métis artist Leah Marie Dorion. The collection, Opikinawasowin: Growing Métis Children, reflects Métis cultural symbolism, characters, and teachings that are a hallmark of her artistic practice.
"Leah Marie Dorion is a passionate artist and educator on Métis culture and history, with cultural roots in the community of Cumberland House," said Gessner. "We are so fortunate to have worked with her directly to bring her creations and knowledge to the Saskatoon community."
Featuring illustrations on loan from the Mann Art Gallery, this collection debuts artwork and artefacts from Dorion's personal collection. Visitors to the DCC have a chance to consider parenting and teaching through works that are based on a Métis worldview and context. Many of Dorion's pieces are influenced by Métis Elders' teachings, including some from her master's thesis (2010) of the same title. Dorion's exhibition is a part of the larger DCC project, Power and Privilege in Saskatchewan Museums, funded through SaskCulture's Multicultural Initiatives Fund which focuses on the importance of bringing in community into museum spaces and decolonizing exhibition practices.
Both exhibit openings are slated for February 15 at 4:45 pm. Snapshots of Canada will be on display until May 27, and Opikinawasowin: Growing Metis Children will be available for viewing until May 19.