There is little doubt that AI will reshape the world as we know it. Text generator tools are producing and revising written documents of all kinds, including essays, computer code, poems, and even music and art pieces. But while AI tools are increasingly capable of creating coherent bodies of work, they can also produce flawed or inaccurate results. 
Dr. Nancy Turner (PhD), senior director of Teaching and Learning Enhancement at USask, understands that when it comes to education, the digital landscape is shifting. That means a growing need for students and educators to be well-informed about both the capabilities and limitations of AI tools.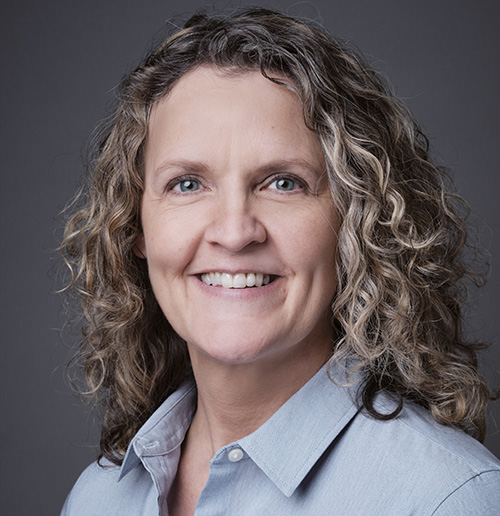 "These AI tools aren't necessarily brand new," explains Turner. "However, ChatGPT is a newer tool that changed the game. It was so high-profile, but also openly available and it was more disruptive than previous developments and I think it shook people up in the sense that they realized they had to really give some thought as to how these tools could be used and what their impacts would be. 
"Some saw great opportunity, and some saw great threats, and everything in between."
While there are questions on how students should ultimately be using these tools, along with pertinent issues of academic integrity, USask hasn't taken a widespread approach to outright ban the use of AI tools. Rather, Turner feels like the increased use of AI is a learning moment — an opportunity to rethink assessment practices as well as approaches to how systems like ChatGPT might be incorporated into classwork, and to educate on their proper uses. 
"Some faculty have been thinking about how they can leverage these tools and whether they are appropriate to be used within their assignments or other learning activities," said Turner. "There isn't a general rule that can be used across campus for this. We have been having conversations with various departments and colleges and we have been discussing implications of encouraging, limiting or disallowing the use of these tools."
Turner said for some courses, it might make sense to allow students to interact with these tools, as they are very likely to use these tools once they graduate and enter their profession. For others, learning the skills that instructors are teaching students would be limited by the use of tools like ChatGPT.
"One example of what we've seen is for students to use ChatGPT to generate ideas in the same way they would use a tool like Google," said Turner.
As for the question of whether a specific course allows the use of AI tools, Turner said the best person to ask is the course instructor on the appropriate use of these tools as they relate to assignments. 
Turner's office has already begun work when it comes to the USask academic community interacting with AI tools, including a robust FAQ page, with responses to issues such as attribution, academic misconduct, and privacy and copyright issues. The FAQs can be read here.
"Above all, we need to engage ethically in use of these tools, including appropriately acknowledging when we use AI," said Turner. "We also need to be aware of the limits and biases of these tools and support development of the skills needed to identify inaccuracies and bias reproduced by AI."
However, the work being done on adapting learning practices to AI is far from over.  
Turner's office is continuing to collaborate with a number of academic experts as additional thought and resources are being put into learning strategies, professional development, and support for the USask academic community as it relates to AI tools. 
"We expect a lot of work will be put into this topic over the summer months as faculty and lecturers prepare for the fall term, carefully considering their approach to assessment and how they will address use of these tools in their teaching."