At this year's USask Spring Convocation at Merlis Belsher Place from June 5-9, the university will award honorary degrees to Justice Rosalie Silberman Abella, Indigenous environmentalist Gary Carriere, Dr. John Conly, Elder Sharon Jinkerson-Brass, and celebrated philanthropist Ellen Remai.

USask President and Vice-Chancellor Peter Stoicheff said the university is proud to have the opportunity to highlight and celebrate this year's esteemed group of honorary degree recipients.

"It is a privilege to be able to shine the spotlight on this group of individuals for their lifelong contributions and commitment to their communities and country," said Stoicheff. "From dedication to public health and justice, to protecting precious land and water habitats and preserving Indigenous ways of knowing, to promoting culture and the arts, the common string that ties these individuals together is a sense of service. We are proud and grateful to have this opportunity to celebrate the tremendous impact that these honorary degree recipients have had on society, and to bestow on them the university's highest honour during USask Spring Convocation."

Here is a look at each of this year's recipients:
ROSALIE SILBERMAN ABELLA
(Honorary Doctor of Laws)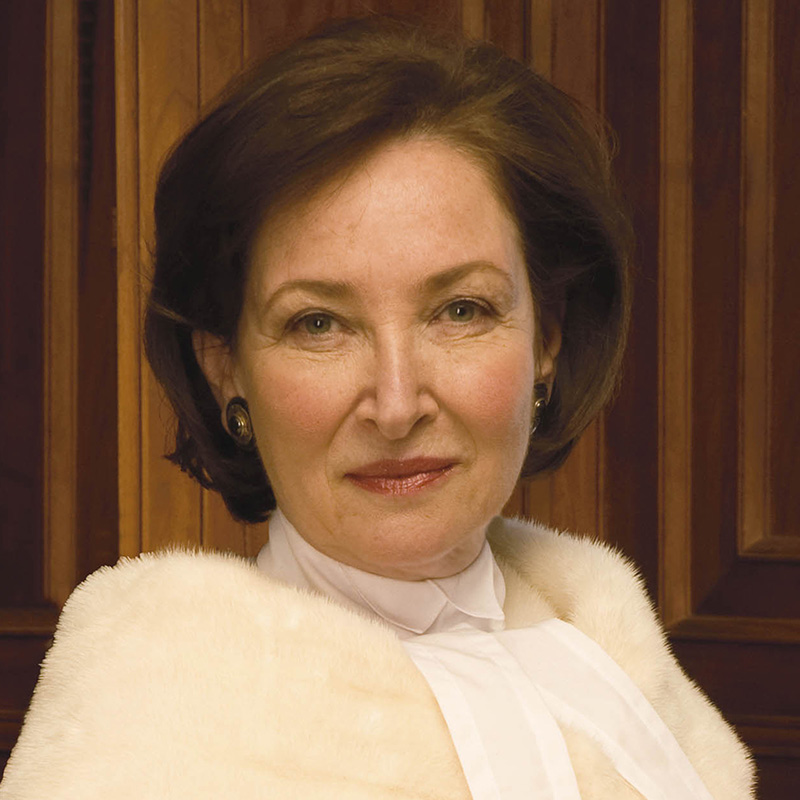 The first Jewish woman to serve on the Supreme Court of Canada (2004 to 2021), and the daughter of Holocaust survivors, Justice Rosalie Silberman Abella's remarkable judicial career has been devoted to the advancement of justice, equity, and human dignity.

Among her many honours, Justice Abella was elected to the Royal Society of Canada in 1997, to the American Academy of Arts and Sciences in 2007, to the American Philosophical Society in 2018, and was awarded the Knight Commander's Cross of the Order of Merit by the President of Germany in 2020. She will also be among this year's inductees to Canada's Walk of Fame. At the University of Saskatchewan, she served as guest speaker in the McKercher LLP Lecture Series in 2016, and also held a question-and-answer session for the College of Law with the dean in 2021.

Justice Abella earned a Bachelor of Arts in 1967 and a law degree in 1970 at the University of Toronto. She was called to the Ontario Bar in 1972 and practised civil and criminal litigation until 1976 when she was appointed to Ontario Family Court at the age of 29, becoming the first pregnant person appointed to the judiciary. Justice Abella was the sole commissioner of the 1984 federal Royal Commission on Equality in Employment, creating the term and concept "employment equity." She was also appointed to the Ontario Court of Appeal in 1992, and has written more than 90 articles and written or co-edited four books.

Born in a Displaced Person's Camp in Stuttgart, Germany on July 1, 1946, Abella's family came to Canada in 1950, and she later became the first refugee appointed to the bench in Canada. She married Canadian historian Irving Abella in 1968 and they have two sons, Jacob and Zachary, both lawyers. After a remarkable career on the bench in Canada, inspiring generations of law students, lawyers, and human rights advocates, she retired on her 75th birthday on July 1, 2021.

On April 7, 2021, Harvard Law School announced her appointment as the Samuel and Judith Pisar Visiting Professor of Law effective July 1, 2022, for an initial three-year term that will run until 2025. She is the first Canadian jurist to be appointed to a Chair at Harvard Law School. She is also serving as a Senior Research Scholar at Yale Law School, the Distinguished Visiting Jurist at the University of Toronto Faculty of Law, and was the William Hughes Mulligan Distinguished Visiting Professor in International Studies at Fordham Law School in the spring of 2022.
GARY CARRIERE
(Honorary Doctor of Science)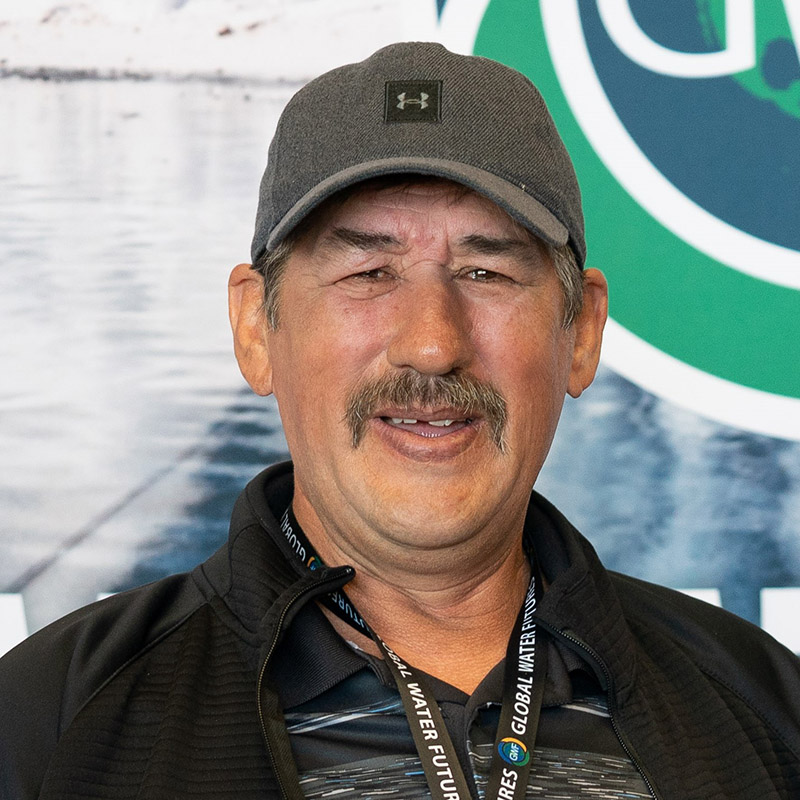 Gary Carriere has devoted a lifetime to advocating for the Swampy Cree and Métis people of the Cumberland House region, sharing traditional teachings to help protect and preserve the Saskatchewan River Delta – the largest inland freshwater delta in North America.

A community leader, citizen scientist and instrumental partner with University of Saskatchewan (USask) members in research projects over the years, Carriere has generously shared his considerable traditional knowledge of the vast delta region ecosystems, providing invaluable Indigenous ways of knowing, teaching, and learning about its waters, flora and fauna. Over nearly four decades of advocacy in support of preserving and protecting the delta river system, Carriere's knowledge sharing has helped lead to scientific discoveries published in scholarly journals and presented in classrooms on campus and at scientific conferences around the world.

Working with dozens of USask researchers over the years, Carriere has demonstrated all that is possible in positive collaborations between universities and Indigenous communities. He has been a member of the USask-led Global Water Futures (GWF) Advisory Council since 2016 and is a co-investigator on the GWF project titled, We Need More Than Just Water: Assessing Sediment Limitation in the Saskatchewan River Delta. In 2022, Carriere and his family also hosted a USask field school in the Johnson Shoyama Graduate School of Public Policy's Master of Governance and Entrepreneurship in Northern Indigenous Regions program.

In 2016, he provided a profoundly moving keynote address and discussion about reconciliation during the annual leadership forum for USask deans and other senior leaders. In 2019, Carriere also presented to more than 600 scientists at the 2019 GWF annual general meeting. His decades of working with USask researchers and evaluating the delta ecosystem, both with Indigenous knowledge and Western science, has made his contributions invaluable to researchers over the years.

Born and raised in the northern village of Cumberland House, Carriere grew up in a traditional lifestyle of trapping and fishing, and worked as a guide for fishing and hunting, as well as sharing his experiences as a Traditional Knowledge Keeper of the delta region with scientists, government officials, and other dignitaries since the 1980s. Carriere has also served as a councillor and deputy mayor in his home community, and was the founding chairperson of the Delta Stewardship Committee from 2013-2016.
JOHN CONLY
(Honorary Doctor of Science)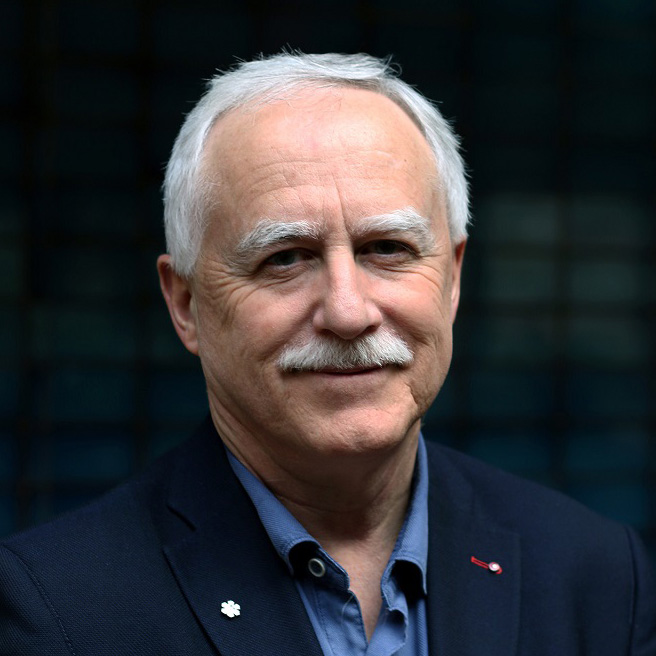 Born in Macklin, Sask., Dr. John Conly (MD) was a distinguished graduate of the class of 1978 in the College of Medicine at the University of Saskatchewan (USask), and has gone on to a celebrated career as a physician, scholar, and administrator.

His work in the areas of antimicrobial resistance, antimicrobial stewardship, and infection prevention have been recognized nationally and internationally, for which he received an appointment to the Order of Canada in 2018, one of the country's highest civilian honours. Other honours received during his illustrious career include the F.N.G. Starr Award in 2022, the highest award bestowed by the Canadian Medical Association and considered the "Victoria Cross" of Canadian medicine, the O'Brien Institute for Public Health Research Excellence Award in 2021, and a USask Alumni Achievement Award in 2017, presented for his commitment to advancing the medical profession and dedication to public service.

Dr. Conly also received the Alberta Medical Association's Medal for Distinguished Service in 2016 for recognition of outstanding personal contributions to the medical profession, the Ronald Christie Award from the Canadian Professors of Medicine in 2012 for outstanding contributions to academic medicine, and he has had an Innovation Award and a Distinguished Lectureship co-named in his honour. He has published over 500 manuscripts, book chapters, technical reports, and guidelines and has been a speaker at more than 200 local, national and international meetings and conferences.

He is recognized as one of the world's leading infectious diseases specialists and a pre-eminent expert on antimicrobial resistance, serving on advisory groups within Canada and the World Health Organization. A professor and researcher whose career has spanned nearly four decades at the Universities of Saskatchewan, Toronto, and Calgary, he has served on multiple committees to establish national and international guidelines that minimize the risk of transmission of hospital-acquired infections and antimicrobial resistant organisms. He has worked to help identify and control hospital outbreaks, with his expertise and leadership in infection prevention recognized throughout the COVID-19 pandemic.

Dr. Conly's visionary leadership led to the founding of the Ward of the 21st Century in 2004, a partnered program between UCalgary and Alberta Health Services. The multidisciplinary initiative is focused on innovations to improve the quality of care in health-care systems. A dedicated leader, scholar, mentor and former head of UCalgary's Department of Medicine, he is sought internationally for his expert advice, and has driven research and innovation in health systems,  improving patient care and impacting countless lives.
SHARON JINKERSON-BRASS
(Honorary Doctor of Laws)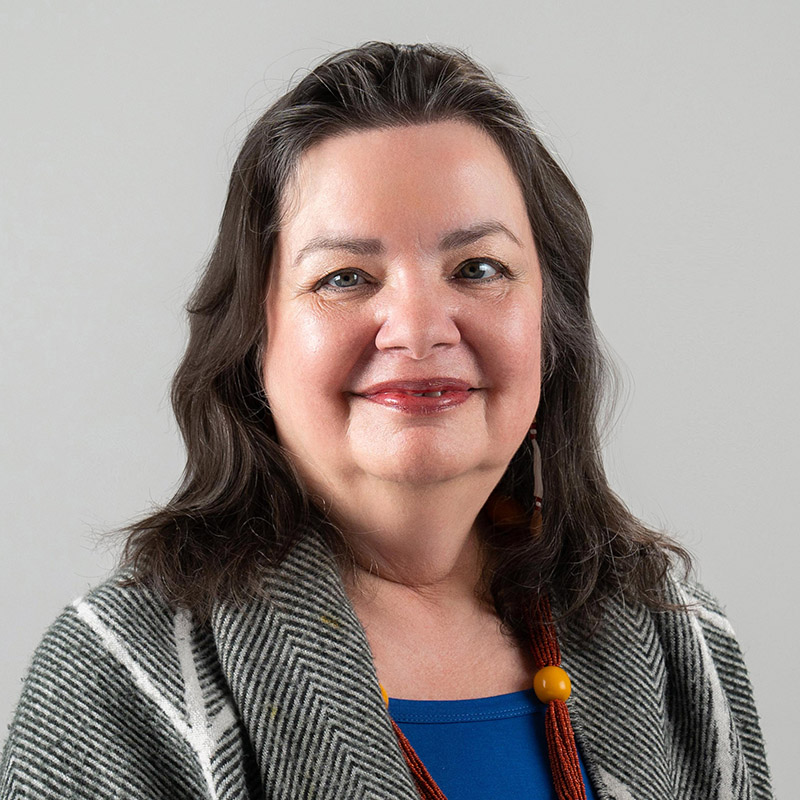 Elder Sharon Jinkerson-Brass is a member of Key First Nation in Saskatchewan and has been an integral member of the pewaseskwan Indigenous Wellness Research Group at the University of Saskatchewan (USask), supporting its work as a Traditional Knowledge Holder and Elder for the past eight years.

Her contributions have had profoundly positive effects on the communities that she has served with on a number of health-related projects. Currently working with USask researcher Dr. Alexandra King (MD) co-lead of pewaseskwan, Elder Jinkerson-Brass is providing support and Indigenous voice to a health-care project involving USask, Key First Nation, and Yorkton Tribal Council, to support research on heart disease and spinal-bulbar muscular atrophy, also known as Kennedy's Disease. The project prioritizes Indigenous knowledge systems and culturally responsive health research, services, and programming.

Blessed with a remarkable ability to connect with people from diverse backgrounds, Elder Jinkerson-Brass has influenced numerous scholars at USask, as well as nationally and internationally. Her life's work has focused on Indigenization, decolonization, cultural revitalization, and the restoration of matriarchal teachings. She has also worked as an adoptee rights advocate, as a leader in the urban Indigenous community, and most recently in a leadership role in Indigenizing community-based health research, bringing a grounded and trauma-informed, harm-reduction approach.

Elder Jinkerson-Brass is also an award-winning artist who was the artistic director of Big Sky, a successful multi-media company that performed in the United States and Canada. For 30 years she has also been a community leader working for social change for the Indigenous community in the areas of arts, culture, health and community development. Her expertise is in high demand for those who are privileged to work with her and will have ongoing impact in Indigenous health and wellness research.

As a Sixties Scoop adoptee, she had to reconnect with her roots and her community. In her early 20s, she reunited with her matriarchal grandmother, who became her mentor and teacher in her cultural ways. Elder Jinkerson-Brass's relationship with her family and the broader Indigenous community has informed and inspired her work, her motherhood and her grand-motherhood. She recognizes the importance of connection, culture and land.
ELLEN REMAI
(Honorary Doctor of Laws)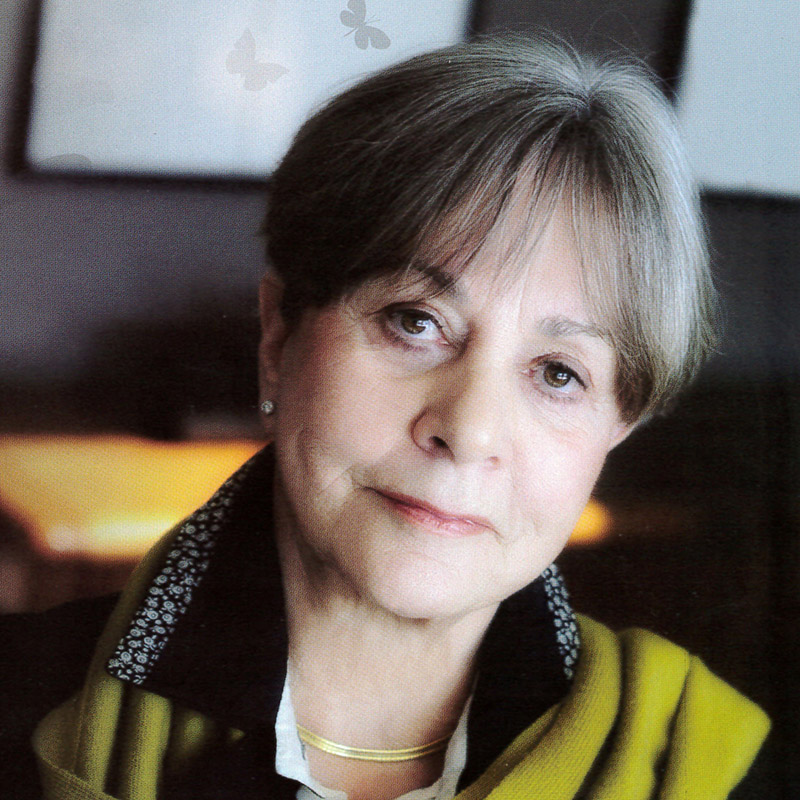 Ellen Remai has fashioned a lifetime of success as a business leader and entrepreneur and as an inspiring community builder and visionary philanthropist.

Sixty years ago, Ellen and her late husband Frank founded Remai Ventures Inc., an influential and successful development and real estate company responsible for creating landmark buildings across Western Canada. Together, they also created the Frank and Ellen Remai Foundation in 1992, which has carried out a wide variety of philanthropic efforts, with particular focus on supporting performing and visual arts, and contributing to education, women's issues, and social and community initiatives. It was through this foundation that Remai was responsible for one of the largest donations to the arts in Canadian history, having now pledged in excess of $100 million to the stunning Remai Modern art gallery in Saskatoon.

In addition to her remarkable contributions to Remai Modern, she has helped fund a variety of organizations throughout the years, including support for the community and education through Saskatoon Habitat for Humanity, Saskatoon Community Services Village, University of Saskatchewan, and Saskatchewan Polytechnic. Through the foundation, Remai has also been a long-time donor and supporter of the Saskatoon Symphony Orchestra, the Persephone Theatre and the Remai Arts Centre, the Station Arts Centre, and the Saskatoon Opera Association. She has often been quoted as saying "A great city deserves great art," and her commitment to Remai Modern as the museum's lead patron is evidence of her passion for the arts and lifelong dedication and commitment to creating a thriving society.

Remai first pledged $31 million to Remai Modern prior to its grand opening in 2017, with the visionary building named in her honour in a unanimous vote by Saskatoon City Council. Her ongoing support for Remai Modern has now topped $103 million, including a donation of a unique collection of 405 Pablo Picasso linocuts and a recent 20-year commitment to the admission by donation program at the art museum.

Remai has been recognized for her philanthropic projects, her success in business, and her commitment to building community, by being honoured with a long list of awards. Over the past few years, Remai has been presented with the Governor General's Meritorious Service Cross, the YMCA Women of Distinction Lifetime Achievement Award, the Saskatchewan Arts Honorary Award, the Saskatchewan Centennial Medal, a Saskatchewan Polytechnic Honorary Diploma, and she has earned induction into the SABEX (Saskatoon Achievement in Business Excellence Awards) Hall of Fame.
Together we will create inspired places for people to address the challenges of the future. We invite you to join by supporting visionary spaces at USask.