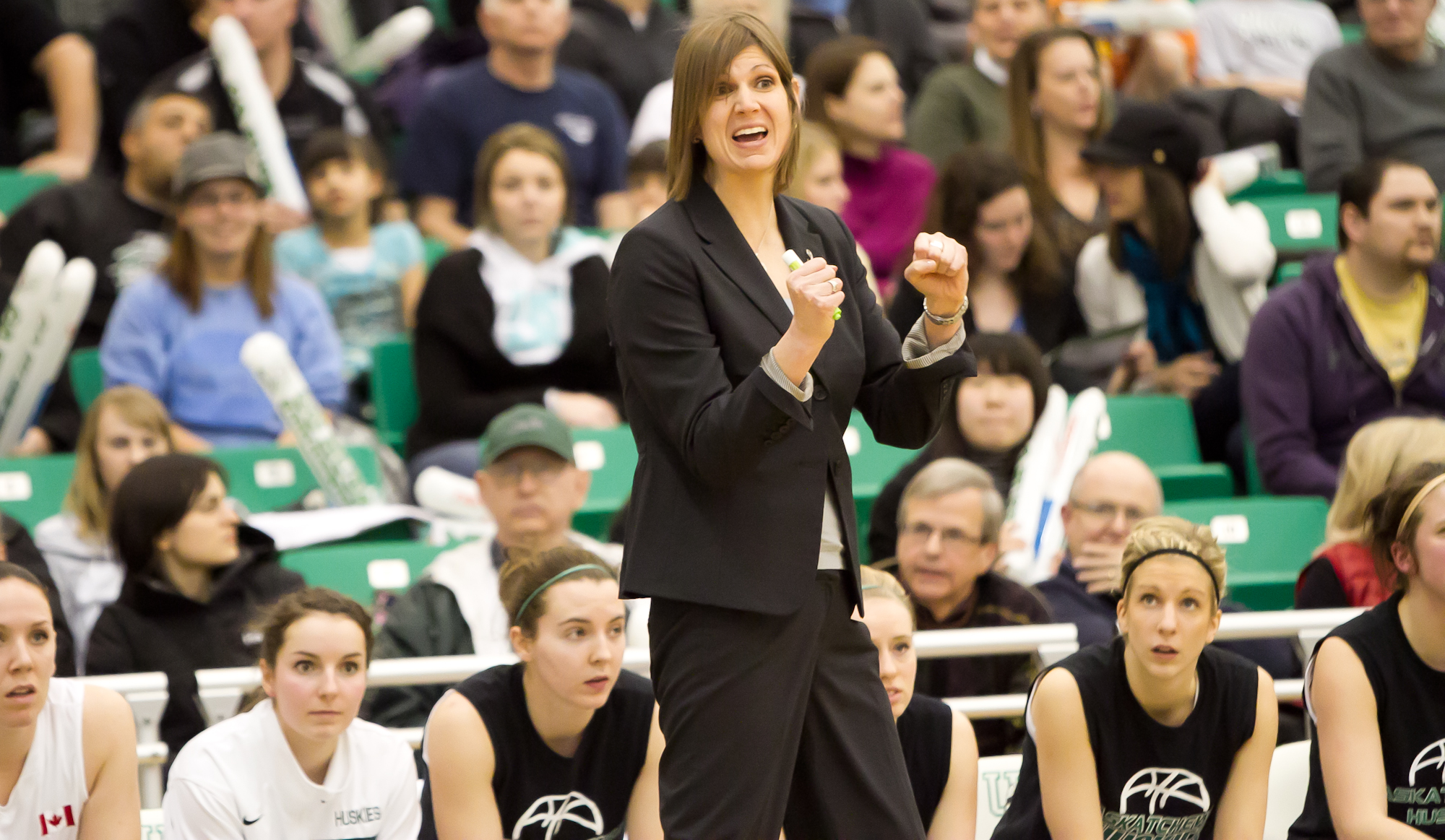 The team will participate in the 2011 Summer Universiade in Shenzhen, China from Aug. 12 – 23. This marks the 26th time the International University Sports Federation (FISU) will host the Summer Universiade, which is the second largest multi-sport event in the world, next to the Olympic Games.
"Our staff is very excited with the group of student-athletes that we've selected to represent Canada at the FISU games," said head coach Lisa Thomaidis in a news release issued by Basketball Canada. "We're very impressed with how much we've been able to implement in a very short period of time. It's a testament to the intelligence and work ethic of this group and we look forward to competing against some excellent competition in China."
This is the first time Thomaidis, also the head coach of the University of Saskatchewan Huskies, will serve as a head coach for the national team program. She has been with the national team since 2001 when she served as the video assistant for the senior women's national team for two years. She was then named an apprentice coach for the team in 2003, and has served as the team's assistant coach for the past eight years under head coach Allison McNeill. Thomaidis is a two-time CIS coach of the year.
Two members from the CIS runners-up and Canada West champion University of Saskatchewan Huskies, Jill Humbert and Katie Miyazaki, will be heading to China. Miyazaki was named to the CIS final 8 tournament all-star team and the CIS defensive player of the year for the past two seasons. Humbert was a Canada West all-star, as well as the Canada West & CIS Sylvia Sweeney award recipient.
Before heading to China for the World University Games, the team tuned-up against the University of Mississippi at the University of the Fraser Valley on Aug. 4 winning 74-54. Miyazaki had 12 points, while Humbert had two.
At the FISU games, the team has been assigned to Pool C, where they will play Russia, Poland and South Africa in the preliminary round. Sixteen countries will compete for the gold this summer in Shenzhen.
Since basketball was included in the FISU games for women in 1961, Canada has a total of two medals, both bronze, in 1979 and 1991. In the last FISU games in 2009, Canada finished 15th.
Find out more about the University of Saskatchewan Huskies by visiting the Huskie Athletics website:
http://www.huskies.usask.ca/