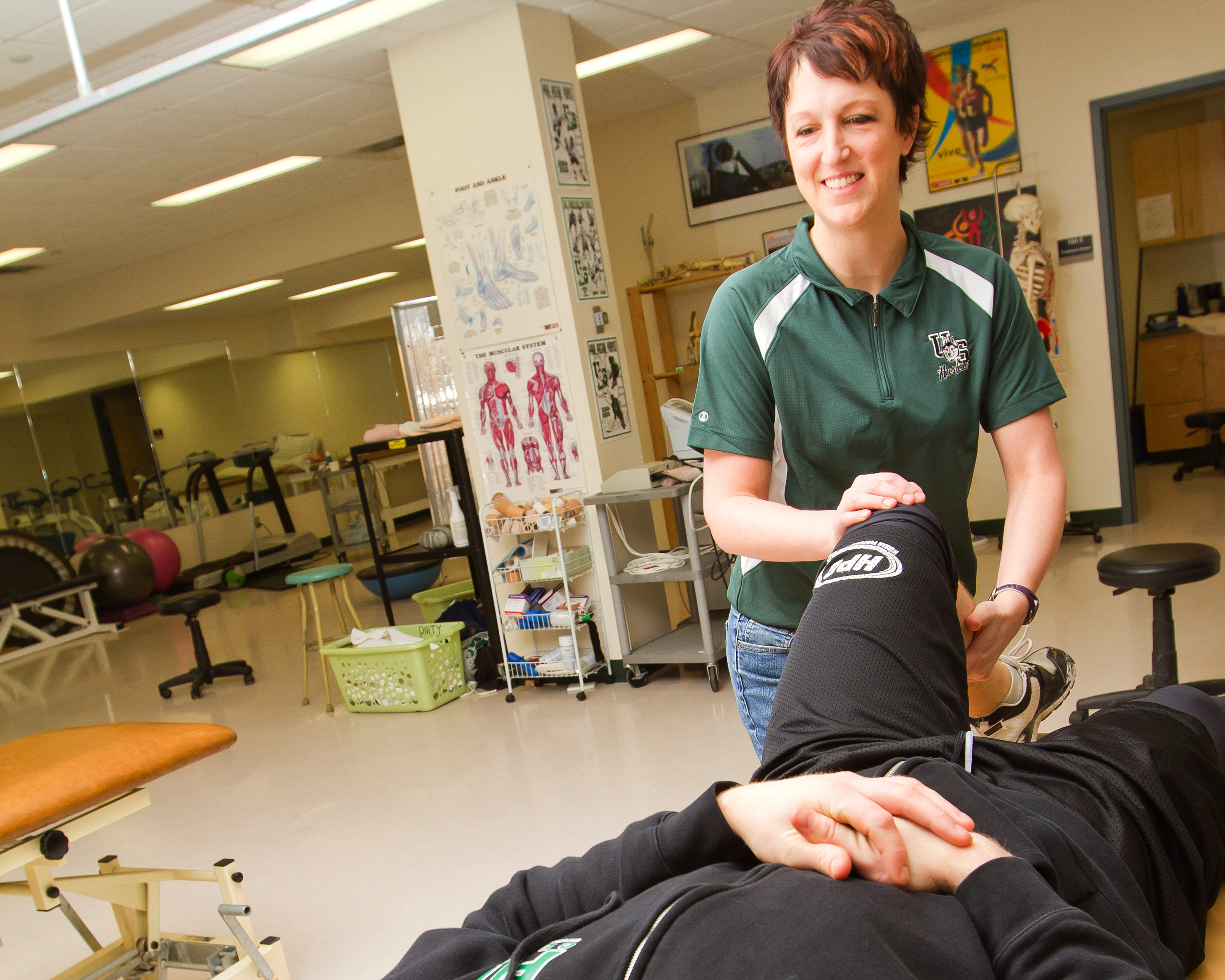 At the University of Saskatchewan, the Huskies medical team has developed a new tool to help limit the impact of concussions and better measure when a player is ready to return to game play. It is being piloted this year with the football and men and women's hockey teams.

"Simply asking players about their symptoms is entirely reliant on the athletes," said Rhonda Shishkin head physiotherapist for Huskie Athletics. "There may be memory problems with a concussion, or they might not volunteer the information about how they are feeling. There are still those pressures to play and participate. Now we have these other tools to make a better decision."

The new electronic tool allows the entire medical team to have access to records from each player. Information from a primary screening tool, which measures cognitive function and physical balance, among other factors, is entered into the system prior to the start of the season. When a player is injured, student trainers doing the immediate assessment or physiotherapists and physicians following up in the clinic have access to that baseline information.

"When they suffer a concussion, we do the same tests to see if they use the same strategies to, for instance, memorize a list of words that we give them," said Shishkin. "If they can't access the same higher-level thinking, it's a sign there might be something wrong."

For example, an athlete who had memorized the list by repeating the words out loud in the screening assessment may not do the same post-injury, which could be a warning sign to the medical team. The database also includes information, such as a player's concussion history.

"Knowing that past history might change how we handle the next one," said Shishkin. "Hopefully, we can make a decision based on the best research as to when players should return to play."

This type of system is especially valuable at the U of S, since the Huskies medical team includes two full-time staff members, student trainers and team physicians that are affiliated with a specific team but are also practicing physicians in the community, so they are not necessarily on campus every day.

"What we were finding is that we were trying to gather information from all of these different people to make the best decision," said Shishkin. "Across Canada West, everybody has a different health-care team, but this tool works well for our system here."

The initial $10,000 funding for the pilot project was provided by the Interprofessional Health Collaborative of Saskatchewan with another $10,000 from PotashCorp. The funding covers creating the tool, hosting costs for the secure network, site management costs, the ImPACT tests that are performed during pre-screening and post-injury, and iPads for the medical team so information can be entered as the assessment takes place, whether in the clinic or on the sidelines.