"We were always a little too far apart in years to play together in school, so this is very cool," said Tyler Epp, a 23-year-old fifth-year member of the Huskies who is five years older than his brother Derek, an 18-year-old rookie on the team. "It's been awesome, it's been a blast on the court and off the court. Just to have him around has been a ton of fun and very special."
The Epp brothers were never in high school together at the same time, but the five years of eligibility in university athletics has finally allowed them to team up. A member of Canada's junior men's volleyball team, Derek was one of the most hotly recruited players in the country last year, a 6-foot-6 setter with multiple scholarship offers. But the opportunity to suit up with his brother—a 6-foot-7 middle blocker—at home in Saskatoon in front of family and friends made the decision an easy one.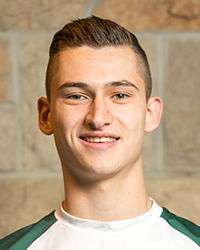 "It was a very big part of the decision," said Derek, who has quickly assumed the starting setter role with the Huskies, being coached this season by Joel Dyck while long-time coach Brian Gavlas is on sabbatical. "To stay around family and to get the chance to play with my older brother—because I never had a chance to play with him in any previous sports—that was definitely a big draw. It's super special to be able to play with Tyler, but also to be part of the Huskie family."
Interestingly, the Epp brothers are one of 11 sibling combinations on Huskie Athletic teams this season, including: Leaden and Mackenzie Chartier (track and field); Donovan (football) and Emmarae (track and field) and Fabian Dale (men's soccer); Caleb and Thomas Eidsvik (football); Brianna and Christy Fehr (women's basketball); Austin and Colin Ferronato (football); Alex and Jesse Forsberg (men's hockey); Davis (men's basketball) and Emily Humbert (women's volleyball); Amy and Naomi Manske (track and field); Eric and Malcolm Thakurdeen (football); and Kaitlin and Morgan Willoughby (women's hockey).
Like most brothers, the Epp boys, including middle brother Jeremy, butted heads at times growing up, driving their parents Christine and Mark—currently working on his PhD in the U of S College of Kinesiology—a little stir crazy on long trips in the van on family vacations, or while going head-to-head playing sports at home. But that sibling rivalry has morphed into a bond of brothers and a kinship connection that can give them an edge on the court.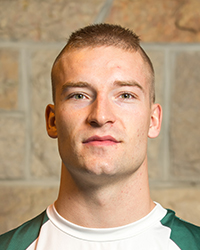 "Growing up we had a few intense games of one-on-one in the driveway playing basketball or taking shots at each other playing hockey and we went at it a little bit, but now that we are on the same side it's great," said Tyler, with a chuckle.
"We communicate really well and there is definitely something there. We kind of know what the other guy is thinking and we have no problem hashing it out if something is not working. So the bond is there and it will just continue to get stronger."
The brothers—both kinesiology students who hope to move on to play professional volleyball one day— have also become each other's biggest supporters, with Tyler serving as one of the team captains and helping ease Derek's transition to university athletics and academics.
Like many younger brothers, Derek grew up watching and wanting to be like Tyler, who competed in the 2013 Canada Summer Games in Quebec and in the 2015 Canadian university men's volleyball championship right here in Saskatoon.
"He was one of my biggest role models growing up, always looking up to him, always trying to beat him in physical competitions and not always being successful," said Derek, with a grin. "I would say the way I train and the way I play and try to handle myself on and off the court, all come from watching Tyler. And being able to talk through things now on the drive home from the gym after practice, or just having someone to talk to basically 24/7, it's great."
For his part, Tyler has taken great pride in watching Derek develop into one of the country's premier players in the under-20 ranks and is relishing this rare opportunity to be teammates for the first time.
"I have told him that in a lot of ways, even though he is younger than me, I look up to him too, with the way he works and the effort that
he puts in and the focus that he has," said Tyler. "He may say he got it from me, but in a lot of ways, I look up to him in those areas and obviously the success that he has had is super exciting and it's been awesome to watch him develop."
With a wealth of talent on this year's team, the Huskies may also develop into a contender in the powerhouse Canada West conference, easily the most competitive league in the country. Capping this memorable season with a trip to nationals would be the perfect ending for the Epps.
"There are no weekends off in this conference and you have to be playing your best every weekend if you want to win," said Tyler. "It's still early, but I think athletically we have a shot to be in the mix again this year."
"We are just trying to put all the pieces together and see how far we can take it," added Derek. "But it would be very special to end up at nationals, especially this season, being able to play with Tyler. It would be great."
All in the family: Sibling connections on Huskie Athletic teams in 2016-17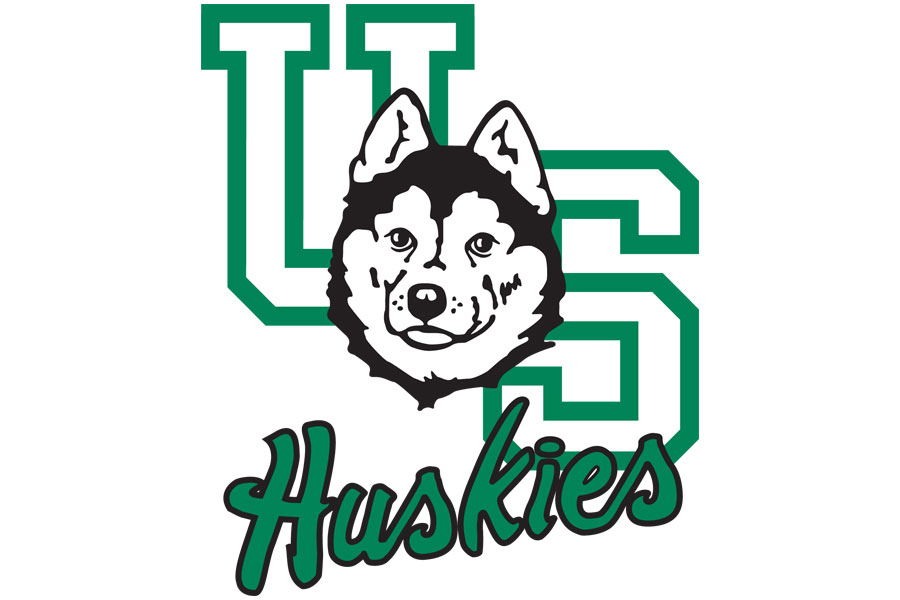 Leaden and Mackenzie Chartier (track and field)
Donovan (football), Emmarae (track and field) and Fabian Dale (men's soccer)
Caleb and Thomas Eidsvik (football)
Derek and Tyler Epp (men's volleyball)
Brianna and Christy Fehr (women's basketball)
Austin and Colin Ferronato (football)
Alex and Jesse Forsberg (men's hockey)
Davis (men's basketball) and Emily Humbert (women's volleyball)
Amy and Naomi Manske (track and field)
Eric and Malcolm Thakurdeen (football)
Kaitlin and Morgan Willoughby (women's hockey)