The 46-year-old from Aurora, Ont., has hit the ground running since starting his new role on Sept. 1 as the first chief athletic officer of Huskie Athletics at the University of Saskatchewan. For Burt, it's a once-in-a-lifetime opportunity to make his mark with one of the premier programs in Canadian university sports.
"This is a dream job for me and being able to join a program with such great tradition and a long-standing winning track record and a fantastic academic institution, it's a pretty rare combination," said Burt, whose hiring was officially announced on Aug. 14. "I am a big university and college sports fan, so I am well aware of the success of the Huskie program and well aware of the tradition of winning and the many great things that are happening here and excited to move it to the next level."
On Sept. 8, Burt will take in his first football game experience at Griffiths Stadium as the Huskies kick off their 2017 Canada West conference home schedule, with soccer already underway and cross-country, wrestling, hockey, basketball, volleyball, and track and field to follow.
"(The home opener) is a seminal moment in any athletic year at a university and in terms of excitement and engagement and a community really rallying around a university," he said. "It's a real galvanizing experience for alumni and students and faculty and staff and I can't wait to experience it."
Burt came to campus with a mandate from the new Huskie Athletics Board of Trustees to elevate the program, building on fundraising and marketing, sponsorships and scholarships, and of course student-athlete success in the classroom and in competition.
"Our intent is to offer the best athletics program in the country," said David Dubé, chair of the new Huskies board, which unanimously approved Burt's hiring. We have a proud history of success. Our job now, and Shawn's mandate, is to elevate our program."
It's a fresh approach from the more traditional athletic director role that Basil Hughton filled with Huskie Athletics prior to his retirement in the spring. Burt brings a proven track record of success from working with major sports marketing firms IMG Canada and Maple Leaf Sports and Entertainment, as well as Ryerson University athletics and most recently helping raise $16 million over six years while running the Road Hockey to Conquer Cancer program for The Princess Margaret Cancer Foundation in Toronto.
"It is a groundbreaking opportunity and my skill set is more on the revenue development, fund- raising, marketing, brand building and community engagement side, so the fact that they were interested in leveraging those skills is very exciting to me," said Burt, who earned a Bachelor of Arts at Dartmouth College while playing four years of NCAA hockey at the prestigious Ivy League school.
"The new governance model here demonstrated to me that Huskie Athletics really wanted to make some changes and do things differently than all other Canadian universities and to be part of something like that is incredibly exciting," said Burt.
The first step for Burt has been to immerse himself in all aspects of Huskie Athletics, a steep learning curve to get to know coaches, players and support staff in the program, as well as the university's place in the Canada West conference and the USports national organization. With national-team calibre student-athletes and Olympic-level coaches like Lisa Thomaidis—who guided the Huskies women's basketball team to their first ever national champion- ship in 2016—Burt is determined to bring the sports spotlight to campus in a whole new way.
"There is just an unbelievable pool of talent from the University of Saskatchewan and these are amazing athletes and coaches and administrators and programs and we need to tell people about that," said Burt, who moved to Saskatoon last month with his wife, son and daughter. "Ultimately, we want to be the pre-eminent university sport program in the country."
Huskies at home
A look at upcoming Huskies action at the University of the Saskatchewan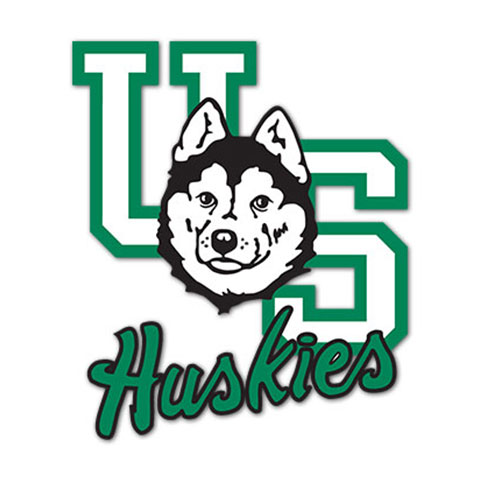 Friday, Sept. 8
Football: vs. Alberta, at Griffiths Stadium (7 pm)
Saturday, Sept. 9
Men's Soccer: vs. Calgary, at PotashCorp Park (2 pm)
Saturday, Sept. 16
Women's Soccer: vs. Thompson Rivers, at PotashCorp Park (noon)
Sunday, Sept. 17
Women's Soccer: vs. UBC-Okanagan, at PotashCorp Park (noon)
Saturday, Sept. 23
Women's Soccer: vs. Lethbridge, at PotashCorp Park (noon)
Men's Soccer: vs. Victoria, at PotashCorp Park (2:15 pm)
Women's Hockey (exhibition): vs. MacEwan, at Rutherford Rink (TBA)
Sunday, Sept. 24
Women's Soccer: vs. Calgary, at PotashCorp Park (noon)
Men's Soccer: vs. Thompson Rivers, at PotashCorp Park (2:15 pm)
Women's Hockey (exhibition): vs. MacEwan, at Rutherford Rink (TBA)
Thursday, Sept. 28
Men's Soccer: vs. MacEwan, at PotashCorp Park, noon
Men's Basketball (exhibition): vs. Briercrest, at the PAC (6:30 pm)
Friday, Sept. 29
Football: vs. Regina, at Griffiths Stadium (7 pm)
Saturday, Sept. 30
Women's Volleyball (exhibition): vs. Lakeland, at the PAC (7 pm)
Men's/Women's Cross Country: Sled Dog Open at Victoria Park (noon)
Sunday, Oct. 1
Men's Soccer: vs. Alberta, at PotashCorp Park (2 pm)
Friday, Oct. 6
Women's Hockey: vs. Regina, at Rutherford Rink (7 pm)
Saturday, Oct. 7
Men's Hockey: vs. Regina, at Rutherford Rink (7 pm)
Women's Soccer: vs. Regina, at Griffiths Stadium (7 pm)
Thursday, Oct. 12
Men's Basketball (exhibition): vs. Mount Royal, at the PAC (7 pm)
Friday, Oct. 13
Men's Hockey: vs. Lethbridge, at Rutherford Rink (7 pm)
Men's Basketball (exhibition): vs. UBC, at the PAC (7 pm)
Saturday, Oct. 14
Football: vs. UBC, at Griffiths Stadium (7 pm)
Men's Hockey: vs. Lethbridge, at Rutherford Rink (7 pm)
Men's Basketball (exhibition): vs. Western, at the PAC (3 pm)