The 22-year-old all-star receiver with the University of Saskatchewan Huskies football team is committed to juggling academics and athletics, classes and passes, as he plans for the future.
"I was lucky enough to be selected in the draft, but even for the people who are, there are no guarantees, and football careers can be short," said Hillis, a kinesiology student from Saskatoon who was selected by the B.C. Lions in the eighth round of this year's CFL draft. "So it is really important for me to keep my grades up, to keep all my options open."
Hillis is one of hundreds of Huskie student-athletes who are masters of multi-tasking, successfully balancing textbooks and playbooks.
This year, 183 U of S student-athletes, trainers and managers—more than 43 per cent of all Huskies earned Huskie Athletics All-Academic Team recognition for posting grades of better than 74.5 per cent while completing a full course load of 24 credit units. Hillis took it a step further by also being named a national Academic All-Canadian for averaging 85 per cent in his classes.
"We are extremely proud of the efforts of our student-athletes, who regularly work just as hard in the classroom as they do in representing our university on Huskie Athletics teams," said U of S chief athletics officer Shawn Burt. "It takes great commitment and work ethic to successfully balance academics and athletics and we are honoured to pay tribute to our student-athletes, trainers and managers for their success in their respective colleges across campus."
With daily practices and game-film sessions, weight-room workouts and road trips, Huskie athletes like Hillis put in as much time each week training as they do in the classroom. U of S student-athletes must meet academic standards to remain eligible to compete, making them among the most dedicated students on campus.
"There is definitely a limited amount of time in a day, when you mix in all the meetings, film and practices, with your courses," said Hillis, who has set Huskie records for most career pass receptions, most yards and most touchdown catches and also set a new Canada West conference record in all-time career receiving yards with 2,961. "You have to be really strategic with your time."
Now that he has completed his final year of university football eligibility, Hillis will likely get another shot at the CFL, after attending his first training camp and playing in his first preseason game this year with the Lions, who want to bring him back in 2018. But the two-time Canada West conference all-star, and 2015 and 2017 all-Canadian also hopes to tackle a master's degree in physiotherapy, giving him plenty to prepare for in the off-season.
"It's good to have options, so we'll see what happens," he said.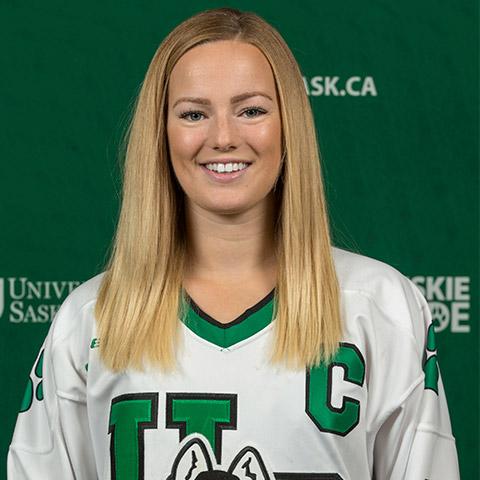 Like Hillis, Huskie hockey stand out Kaitlin Willoughby is also dedicated to balancing classes and competition, an Academic All-Canadian and conference all-star who was named rookie of the year in the country in 2014. On pace to finish her Huskies career with the second most points in team history, Willoughby also had an average of 80.5 per cent last season while completing a whopping 30 credit units.
"I am proud of how far I have come with my academics," said Willoughby, a nursing student from Prince Albert who is serving as captain of the Huskies in her final season. "In my first two years, I struggled with academics, but it was my goal to get into nursing and I just needed to bear down on my school work. And getting my acceptance letter (for nursing) was probably one of the most exciting moments of my life."
Willoughby leads a Huskies team that takes just as much pride in its work in the classroom as it does on the ice, with 19 of the 24 players on last year's roster earning All-Academic honours, while also skating six days a week.
"Our team average was over 80 per cent and I am just so proud of our team," said Willoughby. "When we go on road trips, you walk down the aisle in the bus and everyone is doing homework, so it's great to see."
Willoughby's work ethic on the ice helped her make Team Canada for the 2017 World University Games in Kazakhstan, where she helped Canada win a silver medal. While she may get a shot at representing her country again in the future, Willoughby is also firmly focused on life after hockey.
"I like to think of it as a balance: It's two aspects of your life and I am definitely proud of how I have managed both," she said. "Hard work in school pays off and it's just as rewarding as athletics. Because in the end, that is what we are here for and what we are going to do in our careers."
Huskies at home
A look at upcoming Huskies Athletics action at the University of the Saskatchewan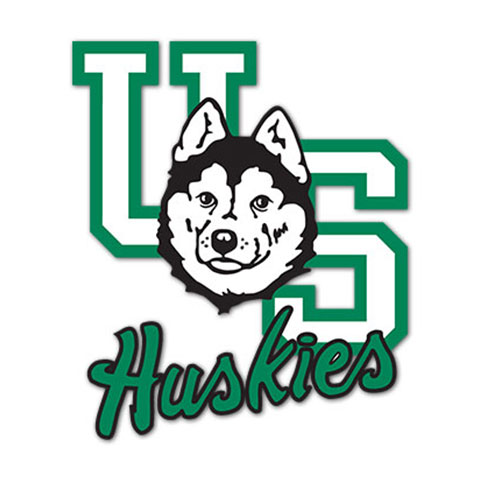 Friday, Nov. 10
Women's Basketball: vs. Thompson Rivers, at the PAC (6:15pm)
Men's Hockey: vs. UBC, at Rutherford Rink (7pm)
Men's Basketball: vs. Thompson Rivers, at the PAC (8pm) 
Saturday, Nov. 11
Women's Basketball: vs. Thompson Rivers, at the PAC (6:15pm)
Men's Hockey: vs. UBC, at Rutherford Rink (7pm)
Men's Basketball: vs. Thompson Rivers, at the PAC (8pm)
Friday, Nov. 17
Men's Hockey: vs. Alberta, at Rutherford Rink (7pm) 
Saturday, Nov. 18
Men's Hockey: vs. Alberta, at Rutherford Rink (7pm)
Friday, Nov. 24
Women's Volleyball: vs. Mount Royal, at the PAC (6pm)
Men's Volleyball: vs. Mount Royal, at the PAC (8pm)
Women's Hockey: vs. Mount Royal, at Rutherford Rink (8pm)
Women's Wrestling: vs. Alberta, at Education gym (6pm)
Men's Wrestling: vs. Alberta, at Education gym (6pm) 
Saturday, Nov. 25
Women's Volleyball: vs. Mount Royal, at the PAC (6pm)
Women's Hockey: vs. Mount Royal, at Rutherford Rink (6pm)
Women's Wrestling: Huskie Invitational, at Education gym (7pm)
Men's Wrestling: Huskie Invitational, at Education gym (7pm)
Men's Volleyball: vs. Mount Royal, at the PAC (8pm) 
Friday, Dec. 1
Women's Basketball: vs. Calgary, at the PAC (6:15pm)
Men's Hockey: vs. Regina, at Rutherford Rink (7pm)
Men's Basketball: vs. Calgary, at the PAC (8pm)
Saturday, Dec. 2
Women's Basketball: vs. Calgary, at the PAC (6:15pm)
Women's Hockey: vs. Regina, at Rutherford Rink (7pm)
Men's Basketball: vs. Calgary, at the PAC (8pm)