Brian Towriss, former coach of the U of S Huskies football team, will be inducted into the Canadian Football Hall of Fame later this year.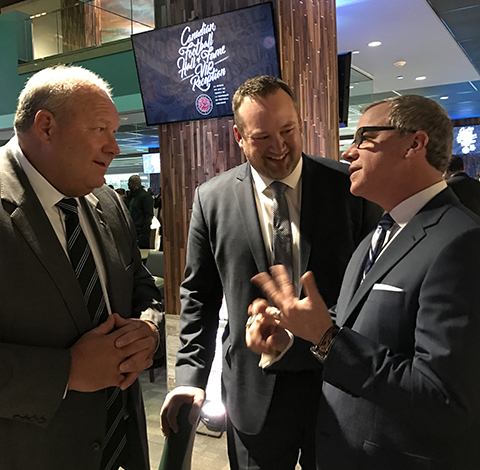 Towriss holds the record for most victories (196) and most games coached (315) in Canadian university football after taking over the program as head coach in 1984 following a four-year stint as an assistant.
"I enjoyed being on the sidelines," Towriss told the Saskatoon StarPhoenix of his early days. "But it was never a career aspiration. It was just kind of put in my lap. I said 'well, I'll try this for a couple of years', and I ended up enjoying it. After four or five years of figuring out what had to be done, the rest of it ran from there. And it went by really, really quickly—there's no doubt about that.
The Moose Jaw native led the Huskies to three Vanier Cup championships and nine appearances in the national final, while also being named Canada West coach of the year nine times and earning the national award once. Towriss also joined a prestigious group in 2007 when he earned the Order of Merit, Saskatchewan's highest honour.
Induction ceremonies will take place later this year at the Hall of Fame game in Hamilton on Sept. 15 and during the week prior to the Grey Cup in Ottawa.