Kelsey Lalor indeed had a year to remember in 2018. After helping the University of Saskatchewan Huskie women's basketball team earn silver medals by advancing to the U Sports national championship final in March, Lalor led Canada's national baseball team to a third-place finish at the Women's World Cup in August. She capped off her year by being named an Academic All-Canadian in October, for her superb 91.6 per cent academic average.
"I always want to make sure that I put in as much effort on the academic side as I do on the athletic side and I am just so fortunate to be a student-athlete here at the University of Saskatchewan and to be able to play on the national women's baseball team, too," said Lalor. "We had a great year on the basketball court and playing in that national championship game was an incredible feeling. And then playing in the women's world baseball championship again was a great experience."
Balancing books, baseball and basketball takes tremendous time-management skills and commitment in the classroom, not to mention elite athletic ability.
"Kelsey is an excellent athlete with an exceptional work ethic, as evidenced by her ability to play two very different sports at a very elite level," said Huskie women's basketball coach Lisa Thomaidis. "To play university basketball during the school year, and then be able to transition and compete on our national baseball team, is just remarkable."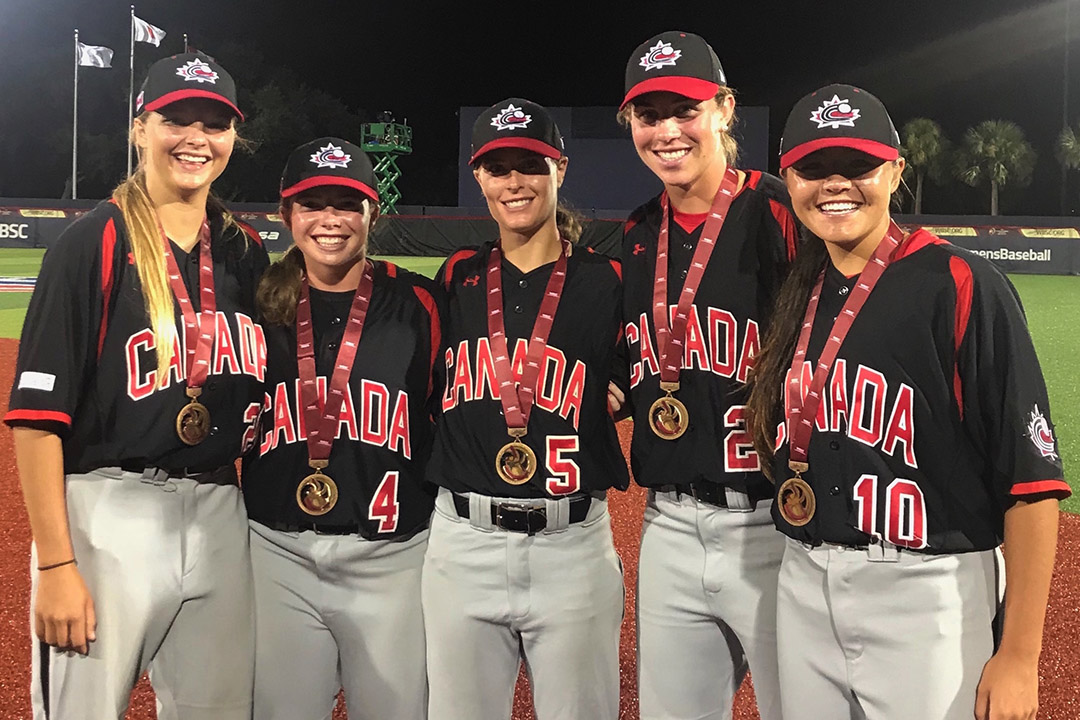 And make no mistake, Lalor is a world-class baseball player. Amazingly, at the age of 20, she was competing in her third Women's World Cup. She was named to the All-World Team as one of the top players in the tournament after batting a blistering .346 and hammering one of the seven home runs hit in the world championship in Florida. Lalor's efforts helped Canada beat the host United States to earn the bronze medal.
"To play the Americans in the bronze medal game and beat them on their home soil was a pretty good feeling," said Lalor, who also represented Canada in baseball at the Pan-Am Games in 2015. "And it was a real honour to be named to the All-World Team."
While she is an offensive star and an outstanding outfielder on the national baseball team, she plays a decidedly different role with the Huskies. While she could likely start on many other university basketball teams, the third-year guard relishes her role as a defensive stopper and a three-point shooter coming off the bench with the league-leading 10-2 Huskies—one of the deepest and most talented teams in the country.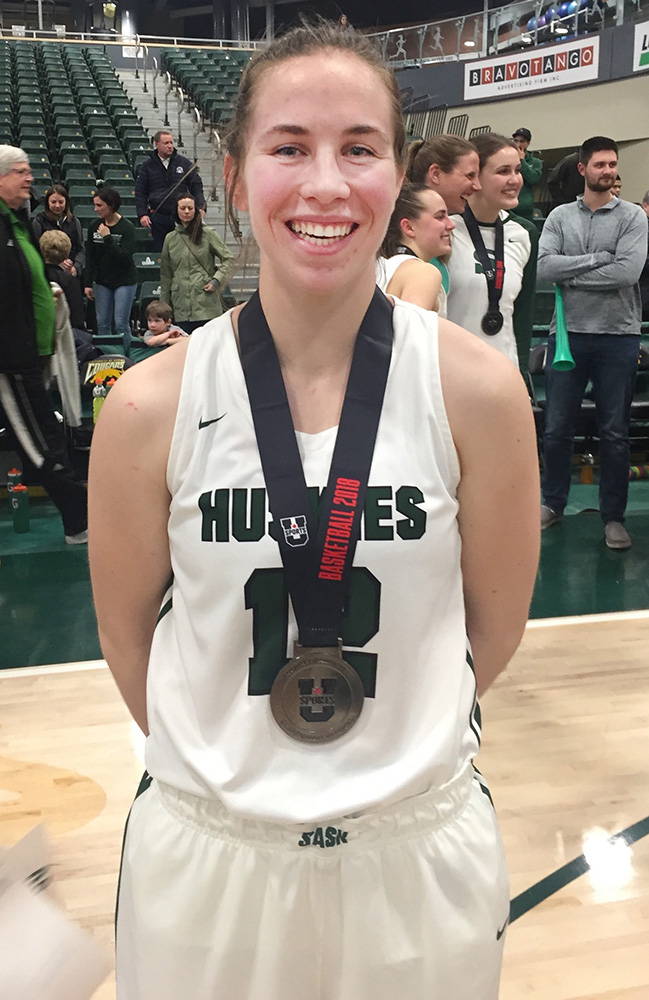 "Kelsey has carved out her role on our team as a tenacious and physical defender that can guard any position on the floor," said Thomaidis. "She's a very solid three-point shooter who also has the ability to get out in transition and score with her speed. Kelsey's exceptional athletic ability is matched by her academic success, which makes her such an impressive representative of our team and Huskie Athletics."
Lalor said it takes a little different mindset coming off the bench.
"Definitely you have to be a team-first player," the College of Kinesiology student said. "I think most people would want to be a starter, but it takes a team-first attitude and you just have to worry about what you are doing to help the team and you have to support your teammates and contribute where you can."
That team-first mentality comes courtesy of her parents, Kathy and Dwayne, both high school coaches and teachers in Red Deer, Alta. Does Kelsey see herself following in their footsteps one day?
"Physiotherapy is still a possibility, and maybe education since both of my parents are teachers, so I have definitely thought about it," said Lalor, who also tried her hand at coaching this past summer. "I helped coach a club basketball team and it was a really good experience. It was really cool to see the players improve and it's great to be able to give back to the basketball community, because it gave me so much."