The 21-year-old fourth-year player with the University of Saskatchewan Huskies men's basketball team and Edwards School of Business student is getting his first taste of professional basketball as a member of the new Saskatchewan Rattlers of the fledgling Canadian Elite Basketball League (CEBL).
"Right from the first day, it's been quite the experience, getting to know the guys, like (former Huskies star) Michael Linklater, seeing how they carry themselves every day and prepare as professionals," said De Ciman, a 6-foot-2 starting guard with the Huskies, who was picked by the Rattlers in the first round of the league's inaugural U Sports draft. "The whole thing has been a whirlwind for me just learning from pro players, how they travel, how they take care of themselves, their eating habits. It's been a great experience."
The CEBL's agreement with U Sports requires each team to dress one university player every game, with each player earning scholarship money—rather than salary—in order to keep their eligibility intact. For De Ciman, the scholarship support will be a huge help for the upcoming Huskies season.
"Every game I get a certain amount of money towards tuition, so it's a good situation," said De Ciman, who made the U Sports All-Rookie Team in his first year and started all 24 games last season, averaging 10.9 points and 4.5 rebounds per game while helping lead the Huskies into the conference semifinals.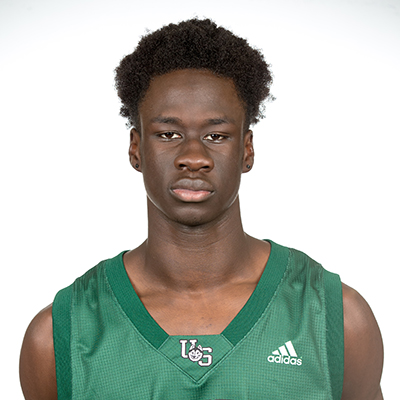 "The experience is great, so it's a good summer gig for me. There are a lot of things on my plate because I am taking summer classes as well and trying to balance the Rattlers with my Huskie practices and workouts, so it's a pretty full day. But all in all, it's been a good summer."
De Ciman suffered a sprained ankle during Rattlers training camp—held in the new Ron and Jane Graham Gymnasium at Merlis Belsher Place—and hasn't been able to start a game yet, but is training with the team every day and soaking up the experience.
"I haven't been able to play fully, but just being at practice every day and learning from them has been a dream come true," said De Ciman. "They all have a lot of experience and I am just learning and picking up tips that I can take back to the Huskies."
De Ciman is part of a huge Huskie connection on the Rattlers, coached by former USask men's basketball head coach Greg Jockims, who guided the Huskies to a national title in 2010. Current USask head coach Barry Rawlyk and assistant Chad Jacobson are also on the Rattlers coaching staff, while Linklater is joined on the roster by former Huskie all-Canadian Shane Osayande, with Huskie graduates Lawrence Moore and Evan Ostertag also members of the Rattlers' organization.
De Ciman said his summer with the Rattlers will help him step into a leadership role with the Huskies this fall.
"I think I will be a better leader and a better player, from going against these guys every day in practice," he said. "And obviously the leadership role is a big thing that I need to step into, going into my fourth year with the Huskies. I think we have a good young core of players and a bunch of guys who are team-first guys who like to share the ball and get up and down the court, so I think we will be a fast-paced, fun team to watch."
His first taste of pro basketball has left De Ciman hungry for more, and he hopes to pursue it in the future. But first, De Ciman is focused on leading the Huskies to a championship and on earning his commerce degree, after transferring from engineering to business last year.
"I definitely want to try the pro route, after I get my degree," said De Ciman. "I know I can't play basketball forever, so I would like to go into accounting or management or maybe start my own business. I have my options open, but I like business a lot. I have made a lot of new friends and I like the professors and the classes. My engineering skills and math skills and my organizational skills have really transferred over well, so I am happy with my decision." 
Megan Ahlstrom and Kyla Shand of the Huskies women's basketball team are suiting up for Canada at the 2019 FISU World University Games from July 3-14 in Naples, Italy. Track star Courtney Hufsmith and men's volleyball all-star Dylan Mortensen of the Huskies are also representing Canada, with USask students Kirsten Van Marion competing in fencing and Alayna Chan in table tennis.