They are two of 176 Huskie student-athletes, trainers and managers (46 per cent of the program) who have earned All-Academic status for posting grades of better than 74.5 per cent while completing full course loads of 24 credit units, with Bohlken and Wandzura also achieving national Academic All-Canadian status for averaging more than 80 per cent in their courses.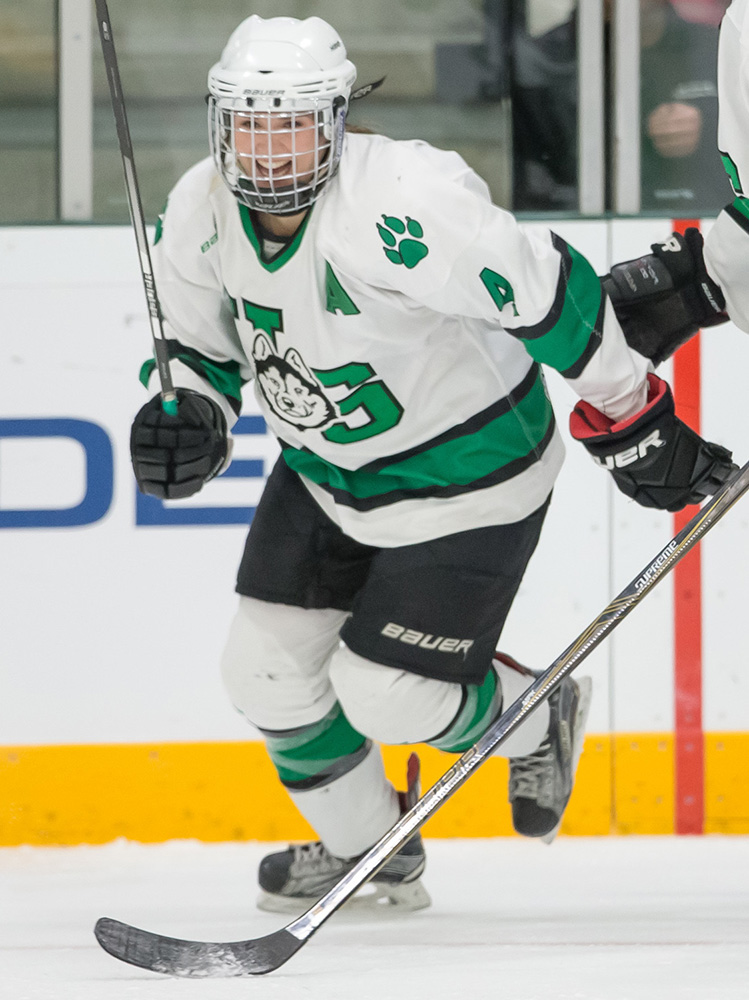 For Bohlken, it's the fourth straight year she has achieved U Sports Academic All-Canadian status, following a season in which she led the Huskie women's hockey team in scoring and was named a league all-star, while also averaging 88.6 per cent in her studies at the University of Saskatchewan (USask).
"It's quite an honour, said Bohlken, a 22-year-old fifth-year defenceman from Moose Jaw. "Athletics takes up so much time and everybody that has made that (All-Academic) team knows the challenges in receiving those grades, so it is very humbling and I think the university does a great job of recognizing our athletes. It's a nice pat on the back when they see you are excelling as students and being leaders on the ice, or on the pitch, or on the field, as well as in the classroom."
Bohlken's superb season also included being one of the top university players in the country picked to compete for Canada in the World University Games in Russia in March, returning home with a silver medal and with memories to last a lifetime.
"Definitely it was a year to remember, and obviously I couldn't have done it without my family and friends, and my teammates and classmates," said Bohlken. "When I went over to Russia, I missed two and half weeks, so I had some classmates sending me notes throughout that time, and my professors were also very good, too. They want you to excel in your sport as well as in school."
While Bohlken is one of the country's top female hockey players in U Sports, she is also focused on her future off the ice, after switching from geophysics to computer science last year.
"I would like an IT job with an app development company, that is the area that I am interested in," said Bohlken. "I know I will be moving on to join the workforce, so to be able to succeed in both academics and sports is very satisfying."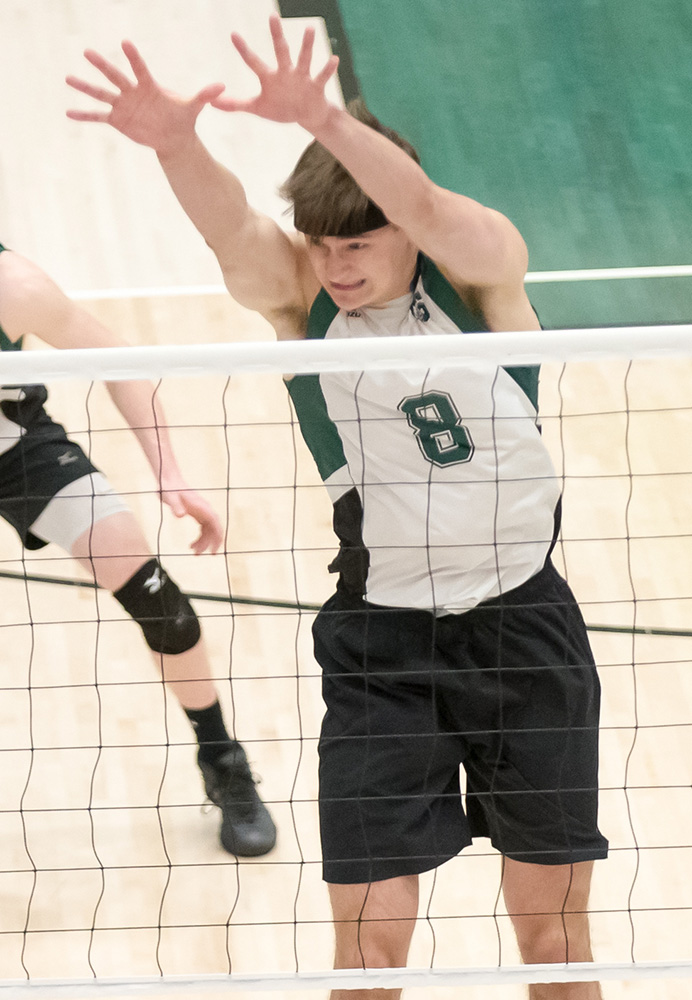 Like Bohlken, Wandzura strikes a balance between competition and classes, posting an impressive 94.8 per cent academic average while dealing with the demands of training, travel and competition, on the court five days a week with the Huskie men's volleyball team. Huskie athletes must maintain minimum academic standards to remain eligible to compete in university sports, making them among the most dedicated and hardest-working students on campus.
"I think when you are an elite athlete or playing the sport at a high level, you are used to working hard in the gym or the weight room, so it is second nature to do the same thing in the classroom," said Wandzura, a biochemistry major who plans to apply to medical school next year. "It is a huge time commitment playing a sport, so you have to have your priorities in place. Getting good marks is something that is a high priority for me, so I am going to make time for it, no matter how tired I am after practice, or on the road pulling out the laptop."
The 20-year-old third-year player from Prince Albert entered USask on a $13,000 scholarship awarded to the Saskatchewan student from outside of Saskatoon or Regina with the highest admission average—a remarkable 98.4 per cent—in his Grade 12 studies. Wandzura, who served as his high school valedictorian, also earned the Darcey Busse Memorial Award, described as presented to the province's top graduating male athlete who best exemplifies athletic and academic achievements of excellence.
"It was nice to see all those long nights at the library being rewarded," he said.
After serving largely in a bench role last season, Wandzura is looking forward to more playing time this season as a regular part of the rotation with the Huskies.
"Even if it is just practice, it is a lot of fun being a member of the Huskies," said Wandzura. "The social dynamic of the team is great and that is what also keeps me coming back, just playing a sport at a high level with your friends. But it will definitely be more rewarding to play a larger role this year."