Three years ago, the All-Canadian goaltender with the University of Saskatchewan Huskies women's hockey team suffered torn knee ligaments just months before starting her university career. While the injury derailed her first season in the Canada West conference, the long road back to recovery while working one-on-one with a professional physiotherapist helped give her a focus for the future.
"I want to apply to study physiotherapy after I am done my kinesiology degree and my injury is what really drew me to that," said Vance. "After going through that rehabilitation and seeing how a physiotherapist helps, I know that I would also like to be able to help people recover from their injuries."
Vance capped her comeback in truly remarkable fashion last year, both on and off the ice. After sitting out two full seasons, the 21-year-old from Prince Albert led the Huskies to a berth in the national championship by rewriting the record book and being named Canada West player of the year. She was also named a U Sports Academic All-Canadian for posting an average of 82.5 per cent in her studies while completing a full course load of 24 credit units in 2017/18.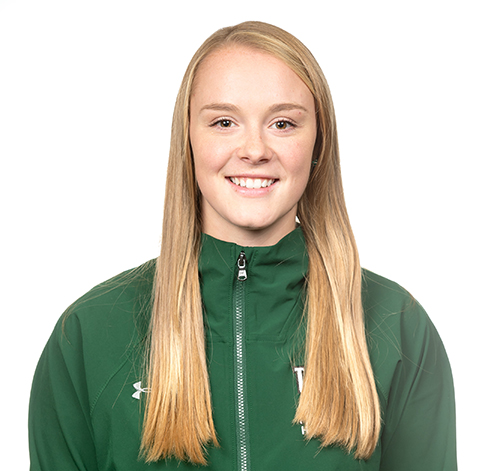 "It was tough to sit out that long, after two years of not playing, and I know some people if they were put in that situation they might have quit," she said. "But I just kept working hard, and when things started going well, it was a big boost to my confidence and it just kept on rolling from there."
While Vance's player-of-the-year performance surprised some observers, Huskies head coach Steve Kook said they knew exactly what she was capable of.
"I wouldn't say the season that Jess had last year was unexpected, as we could see the quality athlete we were getting, in the year that she had to red-shirt (sit out a full season, after transferring from the University of Manitoba)," said Kook. "But to set a single-season shutout record, lead us to a national championship appearance, be named the Canada West MVP, all the while maintaining Academic All-Canadian status, shows us the quality person we have in our program."
In one of the most remarkable seasons in Huskies history, Vance didn't give up a single goal in half of the games that she played in 2017/18, earning a record nine shutouts in 18 starts while posting a record-setting 0.77 goals-against average. She has continued to shut the door on opposition shooters this season, with another six shutouts to move into fifth place in the Canada West record book with 15 in her career.
The most memorable of those shutouts came on Jan. 4 in a 3-0 victory over the Calgary Dinos on Play for a Cure Night, when the Huskies auctioned off special jerseys to raise money for the Canadian Cancer Society and honoured Vance's mother Liane, who is battling cancer and took part in the ceremonial opening faceoff.
"It was a special game and thanks to my teammates for wanting to honour my mom," Vance said. "Getting the win and the shutout made it even more significant, and it was a game I will never forget."
Vance said her teammates are a close-knit group, on and off the ice. When not skating or studying, the Huskies volunteer their time in the community by helping young kids in the Saskatoon Comets female hockey program.
"It's nice to mentor them and it's pretty cool to be someone for them to look up to and to help them out," said Vance. "At that age, they don't get much instruction as a goalie, so they really enjoy it when someone comes out to help them."
As they prepare for the playoffs that begin Feb. 15 at Merlis Belsher Place, the Huskies will be counting on Vance to help lead them in the post-season as they try to earn a spot in the national championship for the second straight season.
"Our league is so competitive, but I think after being there at nationals last year, we have enough people back who know what it takes," said Vance, who has posted a superb 1.25 goals-against-average and .948 save percentage to help the Huskies post a 10-9-5-2 record. "I think we have what it takes to get there again."