You can add taking her first international flight and competing in her first world championships to that list as well.

The 18-year-old from Meadow Lake, Sask., is heading overseas with Huskie Athletics cross-country and track and field coach Jason Reindl, to compete for Canada in the world under-20 athletics championships from Aug. 17-22 in Nairobi, Kenya. A provincial record holder who is ranked No.1 in Canada in the 800 metres for runners under the age of 20, Pearson is looking forward to the biggest competition of her young career, before beginning classes at USask and joining the Huskies.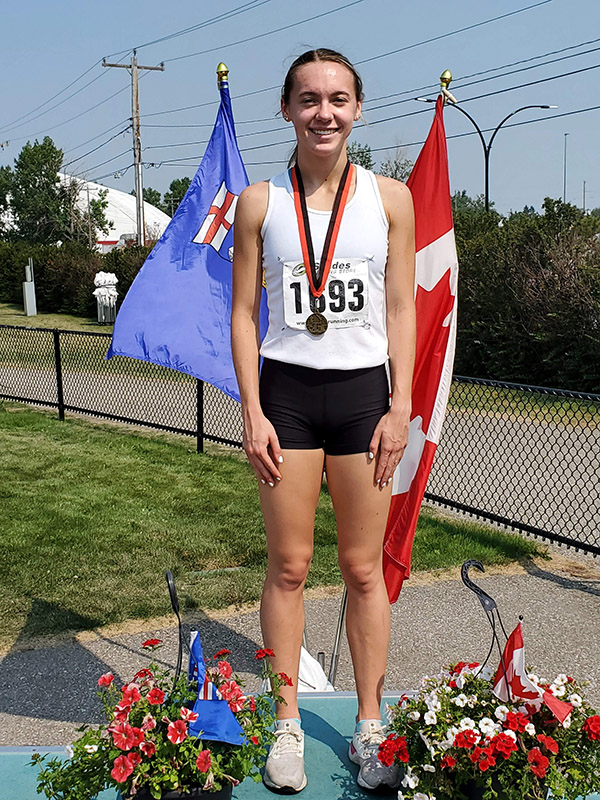 "It has been a very busy summer for me, but it's great and I am so looking forward to the worlds and then starting university," said Pearson, who will compete in the 800m and 4x400m relay for Canada and is one of 1,300 athletes from 128 countries scheduled to take part in the world championships.

"It is going to be an incredible experience and I am just very excited. It is going to be very different from the track meets that I am used to, being from a small town and not training with a team. Where I am from, I am the only one who runs track, so running in a big stadium will be a first for me."

It will also be the first time Reindl has served as head coach of Canada's national team at a world championship, a major achievement for the long-time Huskies coach, and for the university.

"It is definitely a big career stepping stone and there has been a lot of reflection on all the people who have contributed to me having the skills to do this," said Reindl, who is thrilled to be able to take one of his top recruits with him to the worlds. "This will be my fourth national team event and I have never had a Huskie on any of these teams, so to finally have an athlete of Avery's calibre make this team is just amazing for the Huskie program and everything we are trying to do at USask."

While there are concerns over COVID-19 as the pandemic continues, the world under-20 championships in Kenya will mirror the stringent health and safety measures of the Summer Olympics currently underway in Japan.

"We will be going into a very extreme 'bubble' and isolated to the track and hotel, which is completely closed off, with rapid tests every 48 hours," said Reindl. "And everyone on the team, athletes and staff, are fully double vaxxed. It was one of the requirements to take part, so we are feeling quite safe. You can't guarantee anything 100 per cent, but the protocols that are in place are robust for our health and safety."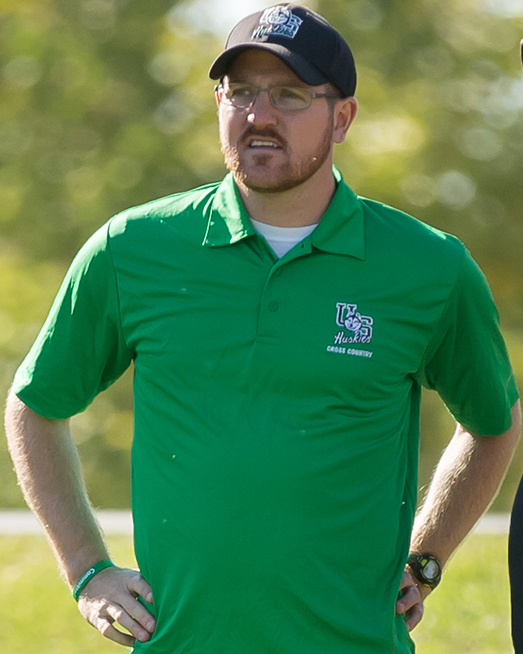 "I feel like I am protected and I know that the team and the coaches and staff are going to do everything they can to make sure that we are safe," Pearson added.

Remarkably, Pearson earned her trip to the worlds despite not having provincial championships to compete in this year due to the pandemic, posting world-qualifying times while running in two small competitions in Calgary.
"I only had the opportunity to run the 800 twice and I made the world standard (for qualifying), so I was proud of that," said Pearson. "I have been training hard and working very hard, so I am just going to go and show up on the starting line with confidence and see what happens."

Following the world championships, Pearson will prepare to move into student residence at USask and begin classes on Sept. 2 as she begins her academic journey with the goal to work in sports medicine one day, after posting an impressive 90 per cent average in her Grade 12 studies.

"School is still the top priority for me and I am really looking forward to going to the University of Saskatchewan," said Pearson, who is following in the footsteps of her parents and grandparents, who also studied at USask. "I am just getting ready for preparing myself for balancing sports and school. It will be a heavy workload, but the coaches definitely put school first, so that is great. I am going to go into the College of Kinesiology with the hopes of working with athletes, maybe physiotherapy or as a sports therapist. I am looking forward to getting started."