On August 8, 2021—precisely 17 months later—Thomaidis is hoping to have the chance to lead Canada to an Olympic medal at the Tokyo Summer Games.
"It would be truly a dream come true," said Thomaidis. "There's no question about that."
Postponed for a year by the pandemic, the Olympic Games open in Japan in two weeks on July 23 and close out with the basketball gold-medal games and closing ceremonies on Aug. 8. While the pandemic is far from over in some countries, those 17 days hold the promise of bringing back some sense of normality to the world, particularly to the world of sports.
"It has certainly been something none of us could have imagined," said Thomaidis. "There were so many unknowns when the Olympics were postponed and our (university) season was cancelled. But we have been anxiously waiting for this and now, I can't believe how quickly it has come. It is getting very real very fast, so the excitement certainly is building."
Thomaidis and Team Canada flew overseas on July 4 and face Serbia in their first test on July 26 to open what will be a tightly controlled Summer Olympics, with strict athlete village and venue quarantines and full pandemic protocols in place, and no foreign fans allowed to attend the Games. However, that will be nothing new for Thomaidis' team, which has been in health and safety "bubbles" for months now while training at the Toronto Raptors practice facility in Tampa and playing in Puerto Rico.
"It has been bubble after bubble after bubble, so it has been something else," said Thomaidis. "But we all know it's of the utmost importance to keep our team and our staff healthy and be able to compete. With it being a team sport, even one positive test could sideline our whole team from training for 10 days and if it happens closer to the Olympics, it could completely eliminate an athlete, or a few, or an entire team. So we are taking it very seriously. We just have to stay disciplined and know that there is a big goal in sight and we just have to be smart and stick to it."
It has been a whirlwind preparation period for Canada, after sitting idle for 16 months between games before ramping up by playing seven games over eight days at the FIBA AmeriCup in Puerto Rico in June.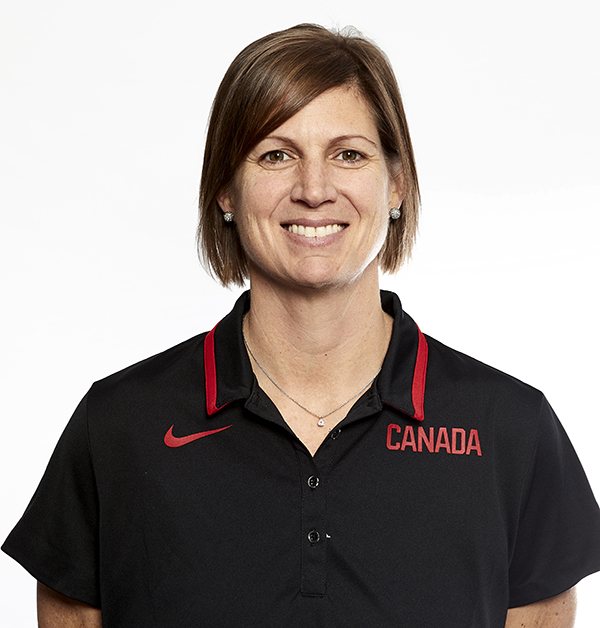 Under Thomaidis, Canada has climbed the rankings to fourth in the world, but struggled at times in Puerto Rico without four key players, including starters Kia Nurse, Bridget Carleton and Natalie Achonwa, who were not available while continuing to play for their WNBA teams. Thomaidis' team was disappointed to finish fourth at the AmeriCup, but was happy to have had the chance to get back on the court, tinker with some offensive sets and work some new players into the national team picture.
"There has definitely been some different athletes introduced into the mix while we have a bunch that are still in the WNBA, so it was definitely a different team," said Thomaidis. "But it was certainly great to get some games in Puerto Rico so that we get a chance to evaluate and see where we need to adjust and we had time to do that. The most important part was to be tested by being in some close games and we had a number of those. So while we were disappointed not to win it, as far as the big picture, it was a good tournament."
With their WNBA stars returning and Kim Gaucher possibly re-joining the team if she wins her appeal to bring her newborn baby with her to the Olympics, Thomaidis' team will be looking to make a medal run after advancing to the quarter-finals at the 2016 Olympics in Rio de Janiero.
So what would it mean to lead Canada to an Olympic medal?
"It would mean everything," said Thomaidis, who took over as national team head coach in 2013. "This is what we have been working towards for a very long time. In the not-so-distant past, I am not sure saying that would be realistic in any way, shape, or form, thinking of Canadian women's basketball as a medal contender. And now, to be in that conversation is really a privilege. It really says a lot about the work that has been done to get to this point, and the commitment and dedication that our athletes and staff have had to this goal. So it is pretty exciting to be where we are to put us in the best position possible to compete for a medal and we can't wait to get started."