Four Huskie teams are each ranked in the top four in the country as they begin the second half of the season, following on the heels of the remarkable run by the Huskie football team that advanced all the way to the Vanier Cup national championship game in December.

For the more than 400 dedicated – and fully vaccinated – USask student-athletes representing the university on 15 teams in eight sports, the return to competition has been cathartic, re-igniting their passion to perform after missing an entire season of competition. After studying largely remotely during 2020/21, a total of 148 Huskie student-athletes representing all 15 teams and 10 colleges were named Academic All-Canadians in October, after earning academic averages of better than 80 per cent while taking full course loads over the past year.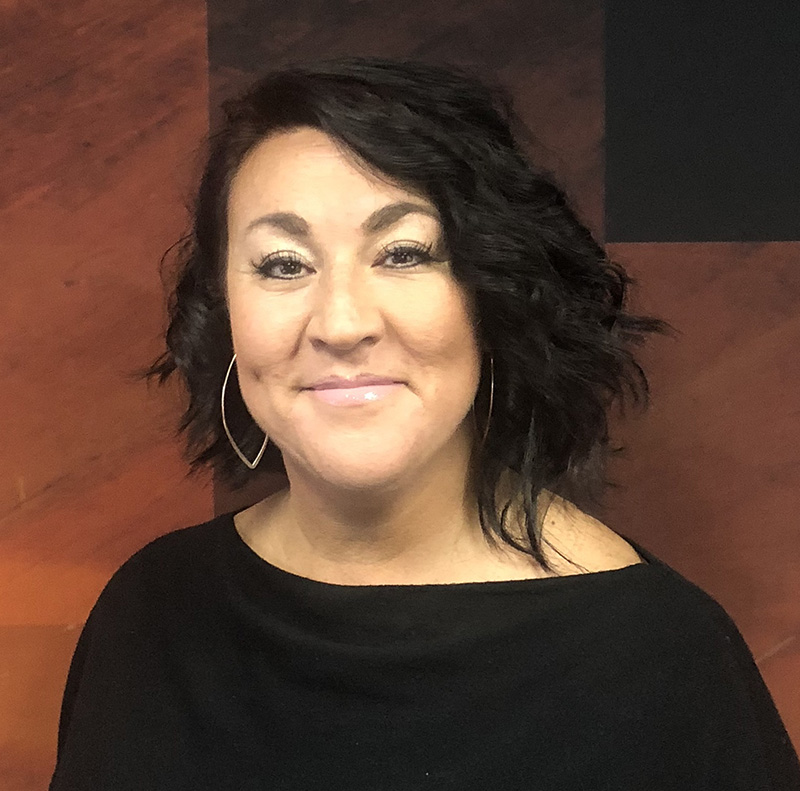 "I could not be more proud of the way each of our Huskie student-athletes have handled the uncertainty the pandemic has created, while remaining completely committed to excelling in both academics and athletics," said Chinn, who took over as chief athletics officer on June 15, 2021. "Our student-athletes displayed remarkable resiliency and resolve in their year away from competition and have returned determined to compete this season."

As Huskies student-athletes get set to return to action in the winter semester, U Sports teams across the country are preparing for short-term scheduling adjustments due to the ongoing pandemic, including the cancellation of USask's Sanderson Classic track and field meet that was scheduled for this weekend in Saskatoon.

Huskie volleyball and hockey will go ahead this weekend at USask, but will be played without spectators in attendance – on the guidance of public health officials and the university's Pandemic Response and Recovery Team – due to the increase in COVID-19 cases and the rapid spread of the Omicron variant.

Huskies volleyball matches Friday and Saturday at the Physical Activity Complex, and women's hockey on Friday and men's hockey on Saturday at Merlis Belsher Place will be affected this weekend, with the status of games for January 21-22 to be announced next week. Huskie fans can still watch all Huskie games this weekend on CanadaWest.tv, and tune in to listen to this weekend's hockey action on HuskieFAN.ca.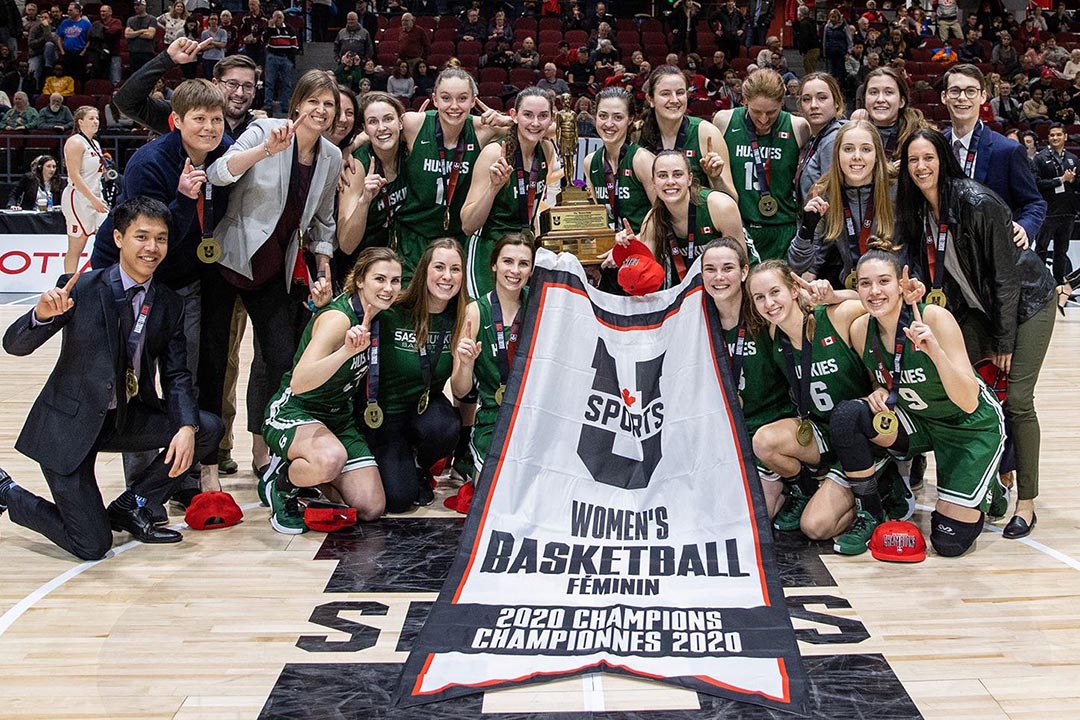 Chinn said Huskie Athletics has been prepared for possible pandemic disruptions, while remaining firmly focused on safely chasing the next national title for USask.
Leading the way for the Huskies is the 2020 defending national champion USask women's basketball team, which is ranked No.1 in the country and sports a perfect 8-0 record to start the season under former Canadian Olympic team head coach Lisa Thomaidis. After a year away from competition and dealing with public health measures that limited practices and training, Thomaidis couldn't be more pleased with how her team has bounced back this year in search of back-to-back championships.

"I'm so proud of our team and how they persevered through that last season, despite not being able to compete," said Thomaidis. "Our team continued to train and improve, and I think that is reflected in how our team has performed so far this season. We have a solid core of players who are national champions and know what it takes to win at the highest level. They have been able to carry forward that work ethic and commitment to excellence and convey that to our new players.
"More than anything, I think we are all just grateful that we are back practicing and competing and we're looking forward to the second half of the season to see just how much we can improve as a team."

Like Thomaidis' team, head coach Scott Flory's Huskie football team made the most of the lost season, focusing on individual training at times when practice sessions were limited due to public health and safety measures. That dedication in 2020 paid off in 2021 for Flory's football club, which posted an impressive 5-1 record on the way to winning the Huskies' 20th Hardy Cup league championship and first Uteck Bowl to advance all the way to the Vanier Cup national final before coming up just short 27-21 to the Western Mustangs.

"The ending isn't what we wanted and it still has a bitter taste in my mouth and for all of our players, too," said Flory, who was named the Canada West conference coach of the year. "But reflecting back, there is a lot there to be proud of. Nobody really knew the shock of the hit of the pandemic in March 2020 and then losing the season. But, the resiliency of our guys to stay connected and stay together through it all was really remarkable. We had everybody here training throughout that lost season and guys dedicated to doing whatever they could, whatever we were allowed to do within the restrictions. So we are super proud of what these young men accomplished this season."
As the winter term begins, Huskie women's basketball is just one of a number of USask teams who have had impressive starts to the season. The Huskie men's and women's wrestling teams are both ranked No.2 in the country with a number of student-athletes strong medal contenders, while the Huskie men's hockey team is ranked fourth in the nation with a 9-3 record in its first season under new former Olympic and Stanley Cup-winning coach Mike Babcock. Meanwhile, the Huskie men's basketball team (5-3) has moved into the Top 10 rankings at No.9, while the women's volleyball team (5-1) is riding a five-match winning streak and on the verge of moving into the national rankings.

Huskies wrestlers are looking forward to hosting the Canada West conference championship on Feb. 11 at USask's Physical Activity Complex, while Huskie track and field athletes are scheduled to compete in the conference championships on Feb. 25-26 in Winnipeg.