"That is exactly what we are aiming for here and we are supporting our coaches and our student-athletes so that competing at nationals becomes the norm here," said Shannon Chinn, the chief athletics officer of Huskie Athletics at the University of Saskatchewan (USask). "Becoming a powerhouse in the country and setting the standard that our teams are going to nationals more often than not, that really makes a difference in recruiting, makes us a destination for top student-athletes, and provides an unforgettable student-athlete experience."

Two Huskie teams made it all the way to national championship games in 2021/22, as USask's Canada West champion football team – led by coach of the year Scott Flory – captured the Hardy Cup and the Uteck Bowl before finally falling 27-21 to the Western Mustangs in the Vanier Cup. Meanwhile, USask's men's basketball team rallied around interim coach Chad Jacobson to go on a memorable playoff run that took them all the way to the U Sports gold medal game by winning three of their last four playoff games, before dropping an 85-72 decision as the powerhouse Carleton Ravens won their third straight title.

"I already told the football team at the start of training camp that playing in the Vanier Cup is the new standard, so we will see you at Western! (Host of this year's Vanier Cup)," said Chinn, with a chuckle. "Football is really set up perfectly to continue on from their Vanier Cup run last year. And I am really excited about our new men's basketball coach Jamie Campbell. We will have a little bit of turnover on the men's basketball team, but I am encouraged by his coaching style, philosophy and commitment to getting involved in the community."

On the women's side, former national team head coach Lisa Thomaidis guided her heralded Huskies women's basketball team to their fifth Canada West title in six seasons and advanced to nationals for the eighth straight season before being upset in the opening round. Thomaidis' team has won two national championships in the past six seasons and will look to reload to stay in the playoff picture again in 2022/23.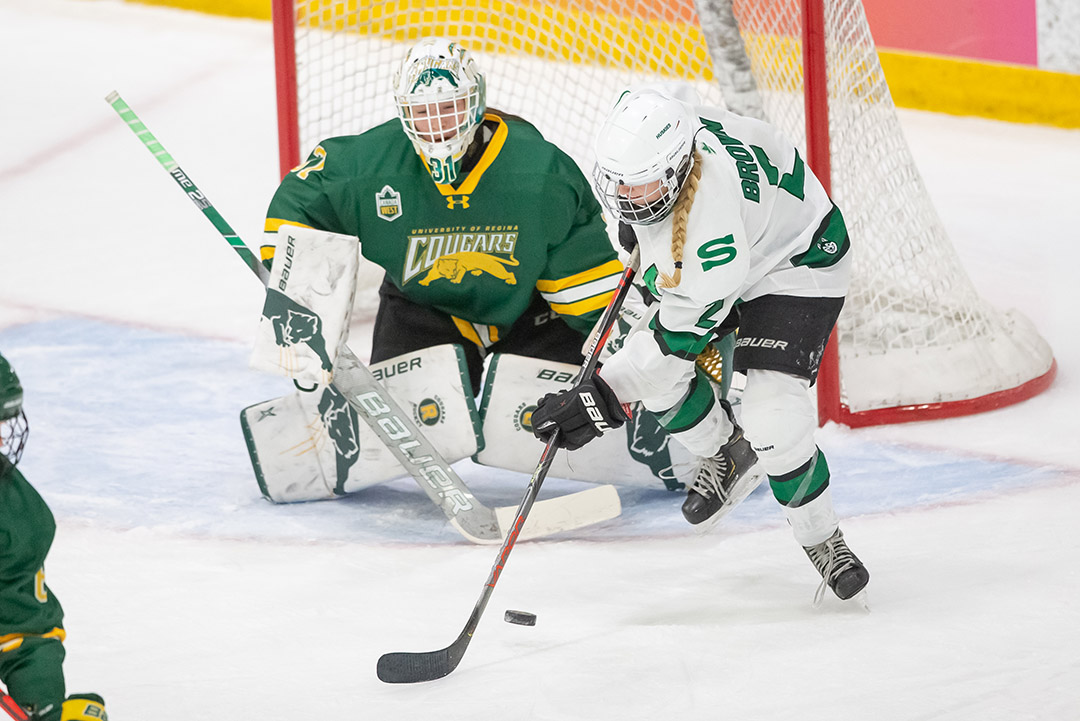 "Women's basketball lost some key veteran players, but Lisa always has something up her sleeve and we are looking forward to watching them again this season," said Chinn, who is also eager to watch the Huskie women's hockey team which advanced to nationals and capped its season by winning the bronze medal game. "Our women's hockey team had a great season and continues to build. They were young and successful, but I think they will be even stronger with some more experience this year."
Meanwhile, Huskie student-athletes also competed at nationals in cross-country and track and field, with the Huskie women winning their fourth straight Canada West title and earning silver medals at nationals while USask's men's track and field team finished second in the conference and tied for third at nationals. This season, the Huskies have the honour of hosting the Canada West championships at the Saskatoon Field House from Feb. 24-25, 2023, followed by the U Sports nationals from March 9-11, 2023.

"Our track and field, cross country and wrestling teams are always strong and compete well at national championships," said Chinn. "I am also so happy with how both of our volleyball teams finished last year in the playoffs and they are both building on that. Our men's hockey team had some adjustments to make with a new coaching staff, but I think they are really ready to go this year. And both of our soccer teams are starting strong and have some good recruits in. So, I really think we are looking at bigger and better things ahead for Huskie Athletics."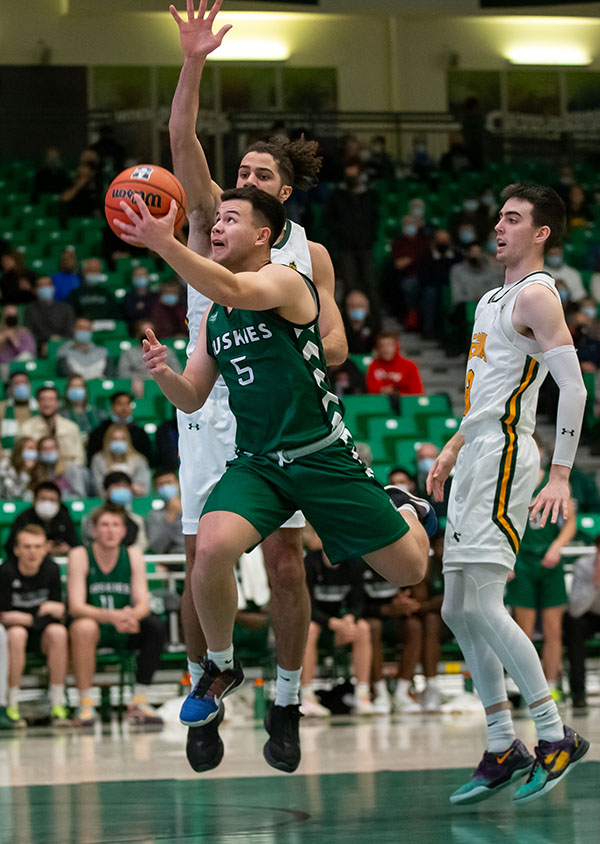 In addition to men's basketball, Huskie men's hockey will be guided by a new head coach this season as Brandin Cote takes over as interim head coach, with former Stanley Cup and Olympic champion coach Mike Babcock announcing that he is stepping down from the head coaching role and turning the reins over to his associate head coach.

The new season ahead also brings a new competition as the provincial rivalry between USask's Huskies and the University of Regina (U of R) Cougars/Rams is renewed with the start of the U-Prairie Challenge as the province's two programs battle for bragging rights. The season-long competition begins Friday, Sept. 2 as the Huskies host the Cougars in women's soccer at Griffiths Stadium, with the official kickoff game slated for Sept. 17 at Regina's Mosaic Stadium when the U of R Rams host the Huskies on Football Day in Saskatchewan. The competition wraps up with the Huskies hosting the Cougars in women's hockey on Feb. 4 at Merlis Belsher Place.

"It is going to be exciting and it will be a great showcase for our teams and we are really looking forward to it," said Chinn. "This year we have a big focus on getting more fans in the stands and building a presence in the community and getting everyone behind Huskie Athletics. Women's soccer kicked off our 2022/23 season with a win, so we're all going to follow their lead."