The fifth-year senior led the Huskies football team to a league-leading 7-1 record with a series of Hec Creighton Trophy type of player-of-the-year performances, as well as a 37-9 semifinal victory over the Manitoba Bisons last weekend to earn the right to host the UBC Thunderbirds in the Hardy Cup championship this Saturday at Griffiths Stadium at 1 pm. Impressively, Nyhus has done this while juggling daily practices, training sessions and team meetings with working in the classroom full-time at Saskatoon's Bishop James Mahoney High School to complete his four-month student teaching practicum this term and earn his second degree at the University of Saskatchewan (USask).
"It's been very busy, and I am running around quite a bit every day going to the school all day and then to campus for practice, but it's a lot of fun and I'm enjoying it," said Nyhus, who is on pace to complete his Bachelor of Education degree in December after earning a Bachelor of Commerce (with distinction) in USask's Edwards School of Business in spring of 2021. "I teach Math 90 – which is Grade 9 math – and History 30 – so Grade 12 history – as well as Wellness and Physical Education Grade 10, so I am jumping around quite a bit. And then I head to practice in the afternoon to get ready for our weekend games. It's busy, but it's been great."

The epitome of the student-athlete, Nyhus is an all-star player on the field and has been an Academic All-Canadian in the classroom for four straight years, one of 114 Huskies to earn the prestigious U Sports distinction for academic excellence in 2021/22 for posting an average of at least 80 per cent while completing a minimum 18 credit units in full-time studies. For Nyhus, balancing athletics and academics has always been his focus throughout his Huskies career.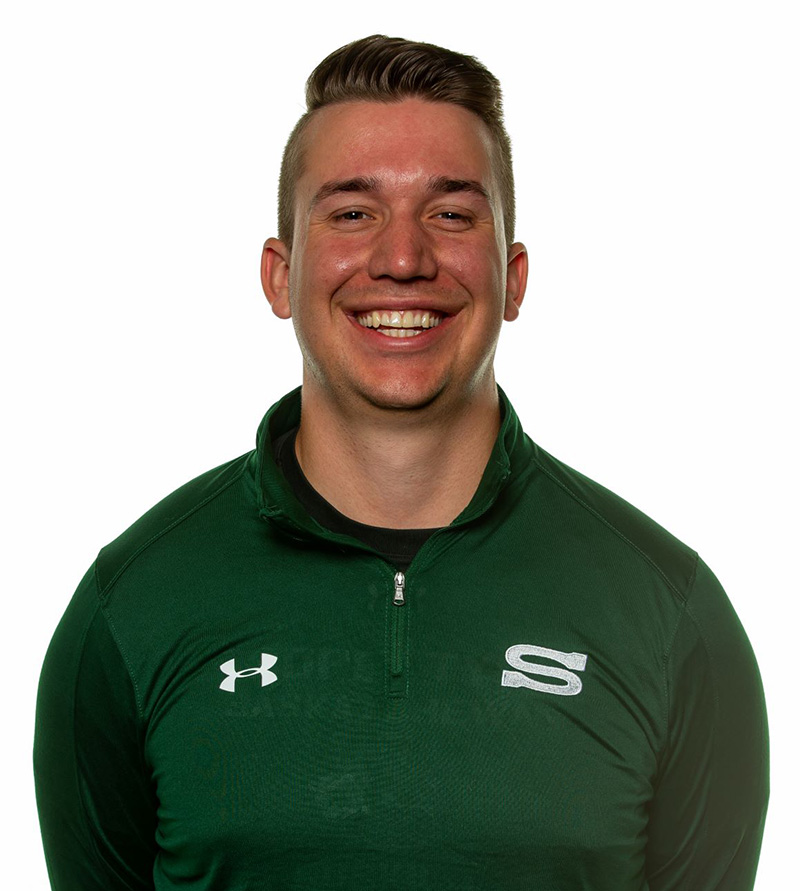 "It is very important to me. Everybody has a different journey and when I came here my first year started a little slow, not getting the marks during my first time away from home, while trying to learn how to boil water and those sorts of things," he said with a chuckle. "But then I sort of settled in and found my groove with my classes and got lots of support from my family and my girlfriend, and lots of academic support from the university that really helped me dial in academically. And I take great pride in getting good grades."

In another remarkable U Sports season, Nyhus has graded out as the top quarterback in the country, building on his sensational start to the season that featured a head-turning 400 yards passing and five touchdowns. For Huskies head coach Scott Flory, Nyhus is everything he could ask for in a starting quarterback and one of the leaders of the team.
"He is the consummate leader and he always has a professional approach to how we operate here," said Flory. "There is so much that goes into that position and they have to be a lot of things all at once. And first and foremost, you have to be a trusted guy because it all really runs through the quarterback, especially in the Canadian game. You are running the orchestra and you have to know what each of the other 23 guys on the field are doing out there, in order to operate the offence with efficiency. He leads our team and he is a great young man."

In his second season as the starting QB, the 6-foot-1, 220-pound Nyhus led the Huskies to a remarkable run in 2021, finishing in first place in the Canada West conference with a 5-1 record and going on to win the Hardy Cup league championship at Griffiths Stadium—where Nyhus is undefeated as a starter throughout his Huskies career—followed by a thrilling victory in the Uteck Bowl national semifinal to advance to Vanier Cup championship game. A heartbreaking 27-21 loss to the Western Mustangs in last year's national final has further fueled the fire for a Huskies team determined to get back there this season.

"Obviously last year was a great year and we built on a lot of things and unfortunately it didn't go our way at the end, but I think we carried a lot of momentum and confidence with us this year and I think it is paying dividends," said Nyhus, a former Team Saskatchewan player who was highly recruited coming out of Regina's Riffel High School. "We are off to a good start, but there are a lot of things to build on, too, and hopefully we can go on a nice run. I have a ton of respect for every team we face in Canada West, but I think we really do have the group to get it done this year and ultimately our goal is to win the Vanier Cup."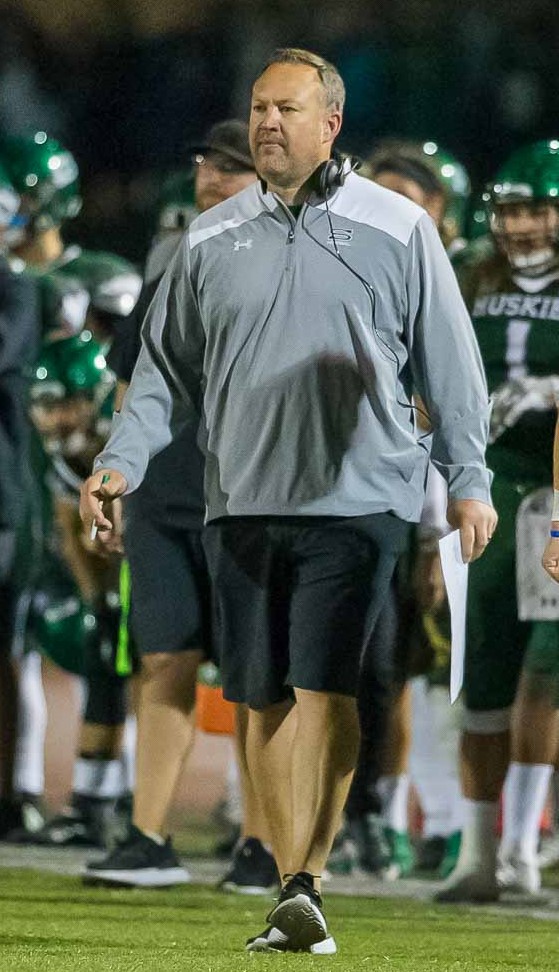 In addition to Flory and his coaching staff, Nyhus points to former Huskies starting quarterback Kyle Siemens as one of his mentors in his development into one of the top university quarterbacks in the country. Nyhus served as the backup to Siemens during his first couple of years on campus and the two remained close friends after Siemens graduated and moved on to a career as a physiotherapist. Nyhus credits Siemens for his leadership and guidance on the importance of excelling in both sports and studies.

"Backing up Kyle Siemens, who became one of my best friends, he was a big academic guy and really an inspiration," said Nyhus. "I remember he had to miss a workout to study for a test or something, and he said he was also helping out the team by getting good grades and being an Academic All-Canadian. You get another scholarship for another guy on the team when you do that. So, I thought was a pretty cool and I kind of took that to heart. When you are already a scholarship guy, and you work hard to get an Academic All-Canadian (scholarship), the team can give your (athletic) scholarship to another teammate. So that is a great thing to do and I think we take great pride here when we do that."

Nyhus' prolific performance this season may earn him a second look from the Canadian Football League (CFL), after taking part in the CFL's Canadian quarterback internship program by attending training camp with the Saskatchewan Roughriders in 2018 and the Calgary Stampeders in 2019, and taking part in the CFL's Western Regional Combine for draft-eligible players on March 18 in Edmonton. While he went undrafted this year, his superb statistics and the recent resurgence of Canadian quarterbacks in the CFL may earn him a second look from professional scouts.

"Obviously, it is great seeing what Canadians are doing in the CFL," said Nyhus, who led all Canadian university quarterbacks in passing yards by averaging 344.9 per game this season, and was second in touchdown passes with 18, while surrendering only three interceptions. "But right now, I am just focused on winning football games for the University of Saskatchewan and having the most individual success that I can here to help our team win. And if an opportunity arises from it and I get a call from the CFL, that would be fantastic, and I definitely would take that opportunity with open arms. But if not, that is OK, too. I will still continue my football journey as a coach and teacher, so I will still be around football in the future, either way."
On pace to close out his university career with both business and education degrees, Nyhus has set himself up for success, on and off the field.

"When I first came to university, I earned a degree in the Edwards School of Business and I had a lot of classes that transferred over to education, with my math minor and history major," he said. "I had two years of eligibility left and some of my biggest role models in life are teachers, and I love football and I would love to coach, so I wanted to get a second degree. So, I am probably going to give teaching and coaching a whirl and see if I like it. And if not, I will go into the business world. So I am proud for giving myself options after football."

Wherever his future lies after football, Nyhus couldn't be more satisfied with having chosen coming to USask for his studies and to suit up with the Huskies.

"I have so much respect for so many programs and for the coaches who recruited me, but choosing the University of Saskatchewan is the best decision that I ever made and I have had nothing but positive experiences here academically, athletically, socially," said Nyhus. "I have met my best friends here at the U of S, and training together, going to school together, all those things. I have nothing but love for the City of Saskatoon and the University of Saskatchewan, and I will really cherish all the memories that I have made here and it will always be close to my heart for sure."