Kook's University of Saskatchewan (USask) Huskie women's hockey team begins the 2023/24 season knowing it is the only team in the country guaranteed a spot in nationals, as the host team for the 2024 GFL U SPORTS Women's Hockey Championship, presented by Connect Energy.

"It is exciting to have the opportunity to compete in it, that's for sure, and nice to have the opportunity to try to win it at home," said Kook, whose Huskies will host the eight-team tournament March 14-17 at Merlis Belsher Place on campus to close out the 2023/24 U SPORTS season. "And one thing that our crew is looking forward to for sure is playing in front of our hometown crowd."

With seating for 2,700 in the main rink, the 120,000-square foot multi-sport facility also features a second ice surface, two basketball courts, multiple dressing rooms and meeting rooms, and the state-of-the-art Ron and Jane Graham Sport Science and Health Centre.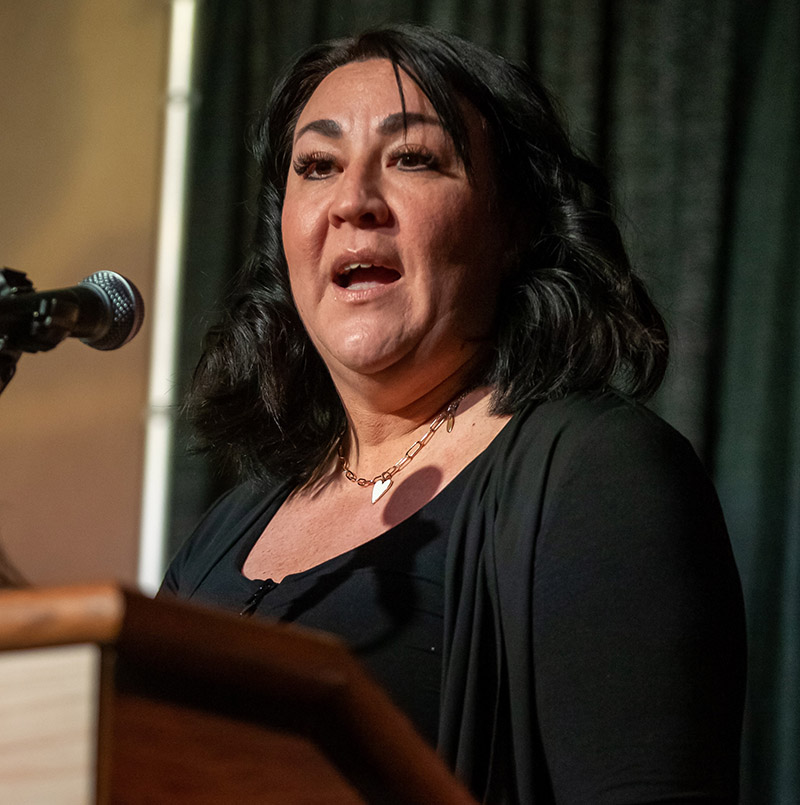 "It is the perfect venue to host a women's hockey championship," said Shannon Chinn, chief athletics officer for Huskie Athletics. "We are going to pack that place and when it is full and loud, there is not a better place to be. It is going to be a phenomenal event. We have a great organizing committee and a strong advisory committee and we have lots of events planned along the way to really highlight women in sport and women in leadership."

For Kook, the challenge will be keeping his players focused on the task at hand in the long season ahead, while building to peak when the puck drops to open nationals on March 14.

"We do want some pressure throughout the season and we want to make sure that we have the gas on, but it does give us a little bit of luxury that we have a definite date of when we want to be sure that we are playing our best," said Kook.

After advancing to the Canada West conference semifinals last season, Kook has returned the majority of his players, including six fifth-year seniors led by starting goaltender Camryn Drever, top defenceman and World University Games standout Isabella Pozzi, team scoring leader Sophie Lalor, and team captain Kennedy Brown, who is currently recovering from knee surgery.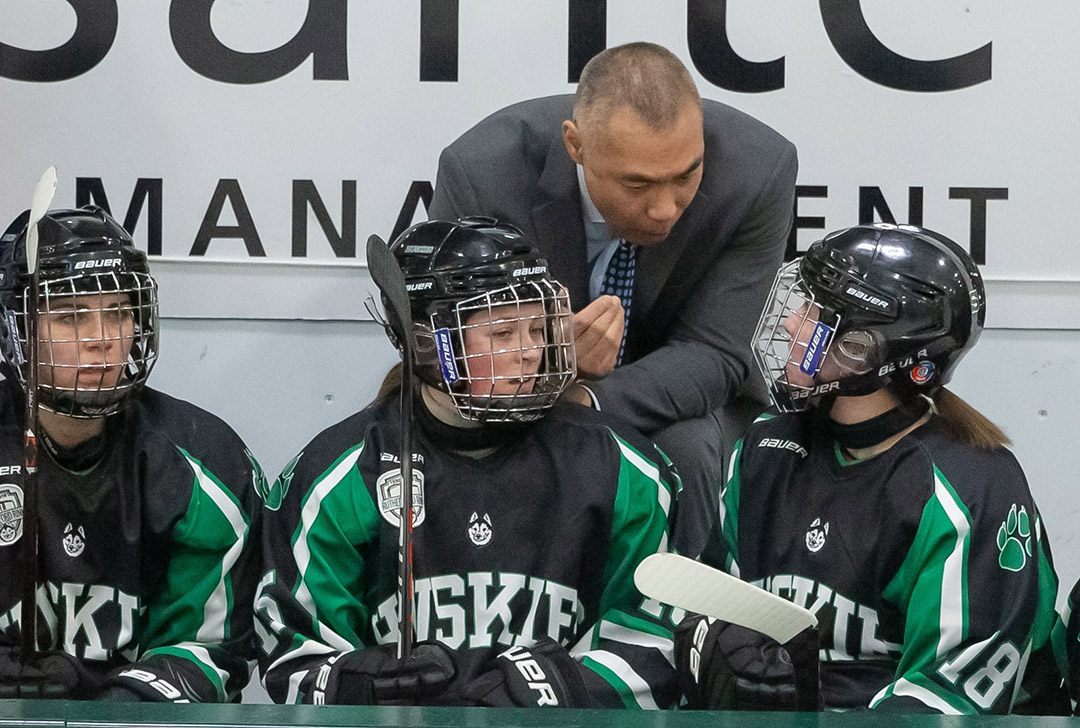 "We will have pretty much everyone back," said Kook, whose team begins preseason play Sept. 9 and opens the regular season Sept. 29 at home versus the University of Manitoba Bisons. "And that was kind of the reason behind the timing for us to bid for nationals. You try to find a time that your roster fits with your bid, in terms of competition. We knew that we would be large in that fifth and third year age group and an added bonus is that all of those third-year players also had the chance to participate in a national championship in their rookie year. So just about all of our squad has had experience at a national championship, and that doesn't happen very often."

The Huskies football team also returns a veteran-laden squad that is seeking a third straight trip to the Vanier Cup national championship game, scheduled for Nov. 25 in Kingston, Ont. Head coach Scott Flory's team needs to replace graduated fifth-year quarterback Mason Nyhus, but returns most of its starters as it prepares to kick off its home schedule versus the University of Regina (U of R) Rams on Friday, Sept. 8 at Griffiths Stadium in Nutrien Park.

"Scott is really confident in that team not losing a step this year and really being quite a bit stronger, especially on defence, so that is exciting," said Chinn.

The Sept. 8 Homecoming Game also begins the second year of the U-Prairie Challenge presented by Sask Milk, as 11 men's and women's teams from USask and U of R go head-to-head again in football, soccer, hockey, basketball, volleyball, track and field, and cross-country, in a points competition won by the Huskies in 2022/23.

Huskie Athletics also begins the year with all 11 head coaches back, with many having coached internationally in the off-season.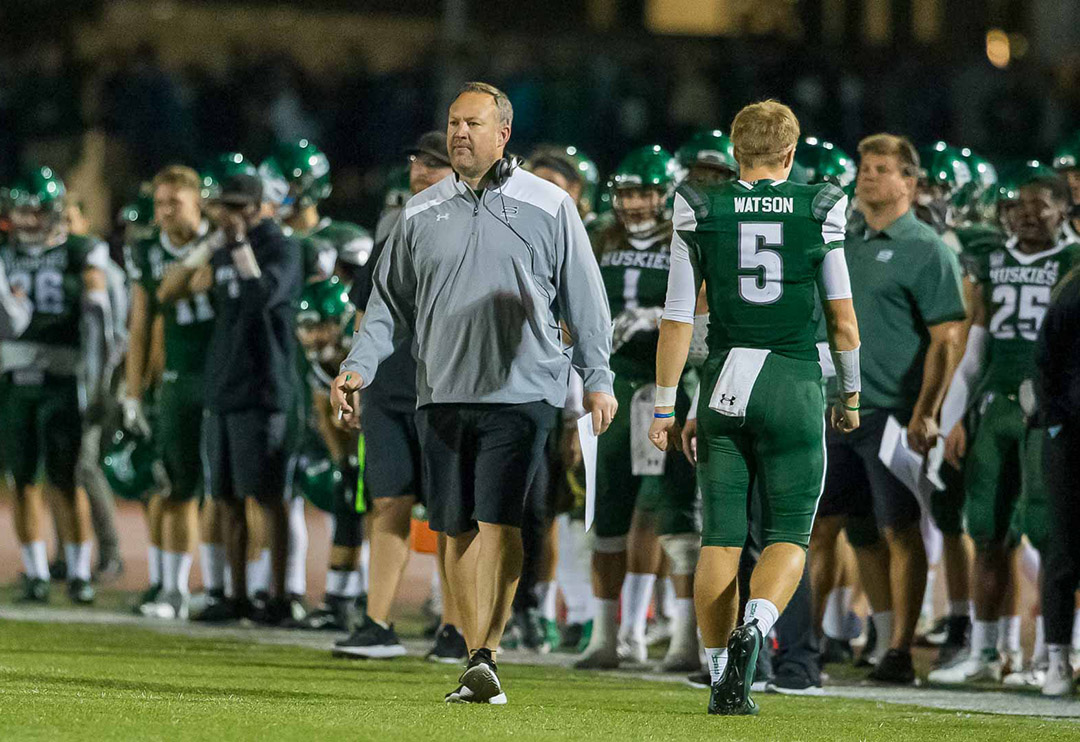 "I am excited in the growth of our coaching staff," said Chinn, who begins her third year as athletic director. "We had a lot of professional develop done in the off-season and coaches participating on the international stage, and we had coaches taking leadership courses and project management. So our coaches worked really hard in the off-season and I am excited to see them take that next step."

While chasing championships is the ultimate goal for all teams, the student half of the student-athlete equation remains first and foremost for the program, with 118 Huskies named Academic All-Canadians in 2022/23 (for posting an academic average of 80 per cent or better while completing a full course load) including 26 student-athletes earning remarkable averages of more than 90 per cent.

"We really focus on being a student first," said Chinn. "You can work as hard as you want on the field or the ice or the court, but if you are not keeping up in the classroom, it doesn't matter. Because if you are not (academically) eligible to play, you can't play. So, our student-athletes are committed to their studies and they really make a difference in the classroom, just like they make a difference in the community."

Huskie Athletics will also honour its past when two athletes, two builders and two teams are inducted into the University of Saskatchewan Athletic Wall of Fame on Sept. 9 at Wanuskewin Heritage Park. Wrestlers Jillian Gallays and Jeff Adamson, former coaches Guy Vetrie and William (Bill) Seymour, and the 1998 Huskie football and 2003/04 men's volleyball squads will be inducted in this year's event.
Huskie women's basketball coach Lisa Thomaidis signed a three-year contract with the German Basketball Federation in August to continue coaching that country's women's team through to the 2026 World Cup, while also remaining as USask head coach . . . Huskies student-athlete Nicole Ostertag won gold in the women's heptathlon at the Canadian Track and Field championships in Langley, B.C., in July . . . Edwards School of Business student and former Huskie track star Michelle Harrison was one of 50 athletes selected to represent Canada at the World Athletics Championships in Hungary, Aug. 19-27. Harrison won her third Canadian title in the 100m women's hurdles in July . . . Huskie women's wrestlers Myah Phillips and Caitlin Clatney competed for Canada in the junior world championships in Jordan in August . . . Huskies women's basketball all-star Carly Ahlstrom represented Canada in the FIBA Under-23 3-on-3 Nations League competition in Chile in July . . . Huskies men's volleyball coach Sean McKay and Huskie athletes Isaiah Mamer and Lucas Musschoot helped Canada post a 5-3 record at the FIVB Men's Under-21 World Volleyball Championship in Bahrain in July . . . Huskies women's soccer coach Jerson Barandica-Hamilton spent the off-season coaching professional women's soccer in Mexico with Liga MX Femenil club Tigres . . . Both Huskies volleyball teams headed overseas Aug. 20 for a 10-day exhibition series versus Japanese club teams.