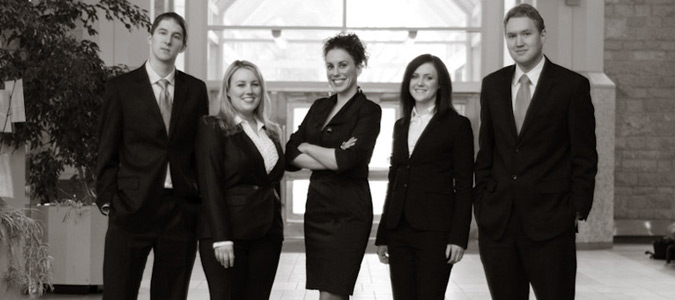 Students Jared Epp, Lauren Ignacz, Andrea Johnson and Riley Potter along with coach Ashley Smith took first place in the criminal trial jury competition March 16 and 17 which is organized by The Advocates' Society and sponsored by the American College of Trial Lawyers. The top law schools from eight regional competitions compete in the bilingual national finals held in Ottawa.

This year, the U of S team placed second in the regional McIntyre Cup competition held in Winnipeg but went on to with the overall title. Individual awards went to Ignacz for best direct examination and to Epp for best cross-examination.

The Sopinka Cup was established in 1999 to honour the late Supreme Court of Canada Justice John Sopinka, who was a long-time Fellow of the American College of Trial Lawyers.