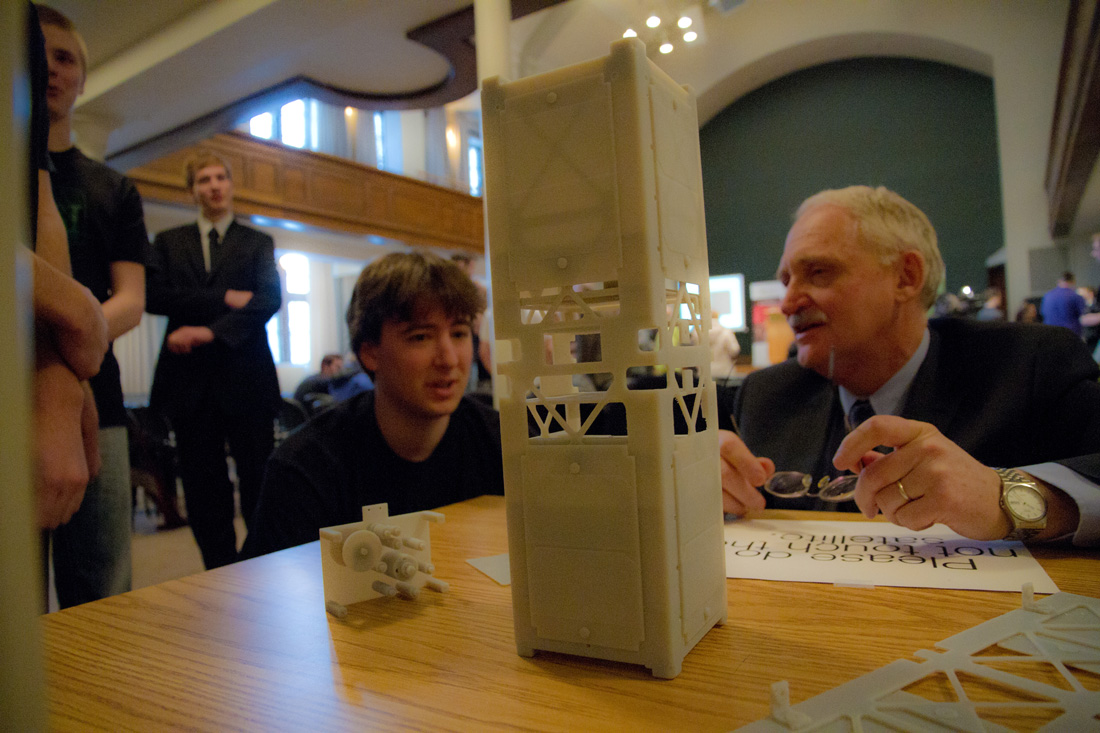 The USST is in the process of designing, building and launching a nanosatellite into space. They have had some help from past members of the team, faculty and staff from across campus, and they have even struck an agreement with the United States Naval Research Laboratory to collaborate on the scientific mission of the satellite.

"Having senior researcher and world-leading expert, Dr. Paul Bernhardt, from the United States Naval Research Laboratory collaborate with the USST on our payload mission data will provide us with invaluable opportunities now and well into the future," said USST President Aarya Shahsavar.

"Dr. Bernhardt's work with the satellite based CERTO and CITRIS platforms, the HAARP installation in Alaska and Space Shuttle will provide us with vital expertise as we design, build and launch Saskatchewan's first nanosatellite," added Shahsavar.

The first step in the mission occurs next week as the USST will be sending off a group of their teammates to Ottawa February 19. The members will be presenting the design of the USST's nanosatellite to a panel of judges at the Canadian Space Agency's David Florida Lab as part of the Canadian Satellite Design Challenge. If they are successful in the competition, the USST will have the opportunity to build their satellite and launch it into orbit to conduct its mission.

The USST is comprised of students and alumni dedicated to the development of the next generation of space technologies. Since forming in 2005, the team has achieved international success working on various projects, including the opportunity to compete four times in NASA's space elevator competition (most recently in 2009) and an international competition in Japan in 2010.

This year's team is made up of 40 U of S students from the College of Engineering, Edwards School of Business, the Department of Computer Science, and other disciplines from across campus.