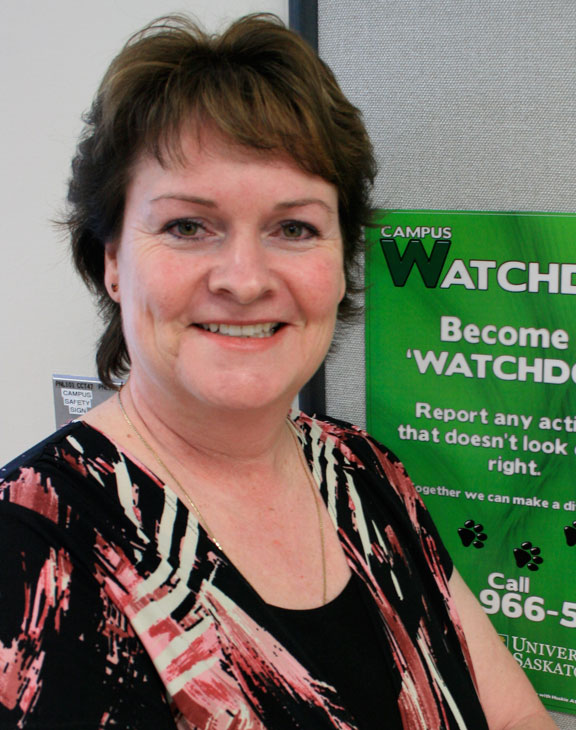 For Bob Ferguson, director of Campus Safety, to protect and to serve leaves out the most important factor in modern day community policing - to prevent
.
"
Community policing is about problem solving," said Ferguson. "We work with departments and individuals to identify and diminish concerns before they become a threat to safety."
An example can be found at the University of Saskatchewan Language Centre, where Sergeant Pat Lund presents safety tips and social context to people new to this country, explained Ferguson.
"It's easy for us as Canadians to identify that a uniformed officer is here to help, but for some of these students, the presence of a uniform could mean something very different," said Lund. "I explain that we are here to help, and that we can be approached without any worry of repercussions".
"Safety is one of the biggest concerns most of our English as a Second Language students and their parents have", says Xing Xu, project co-ordinator for the centre's cultural adaptation program. "The majority student population is from Asian countries and Latin American regions . . . Due to the distant cultural difference and comparatively young age of our students, some find dealing with everyday life situations challenging while others are not yet aware the potential difficulties caused by the differences".
Lund goes on to explains that knowing where it is safe to ride a bike, where to cross the street or whom to call in case of an emergency are learned skills that new Canadians may not have. "I always get lots of questions from students each time I present, and I'm always happy to have made their transition to our country a little bit easier."
Harold Shiffman is an officer with Campus Safety