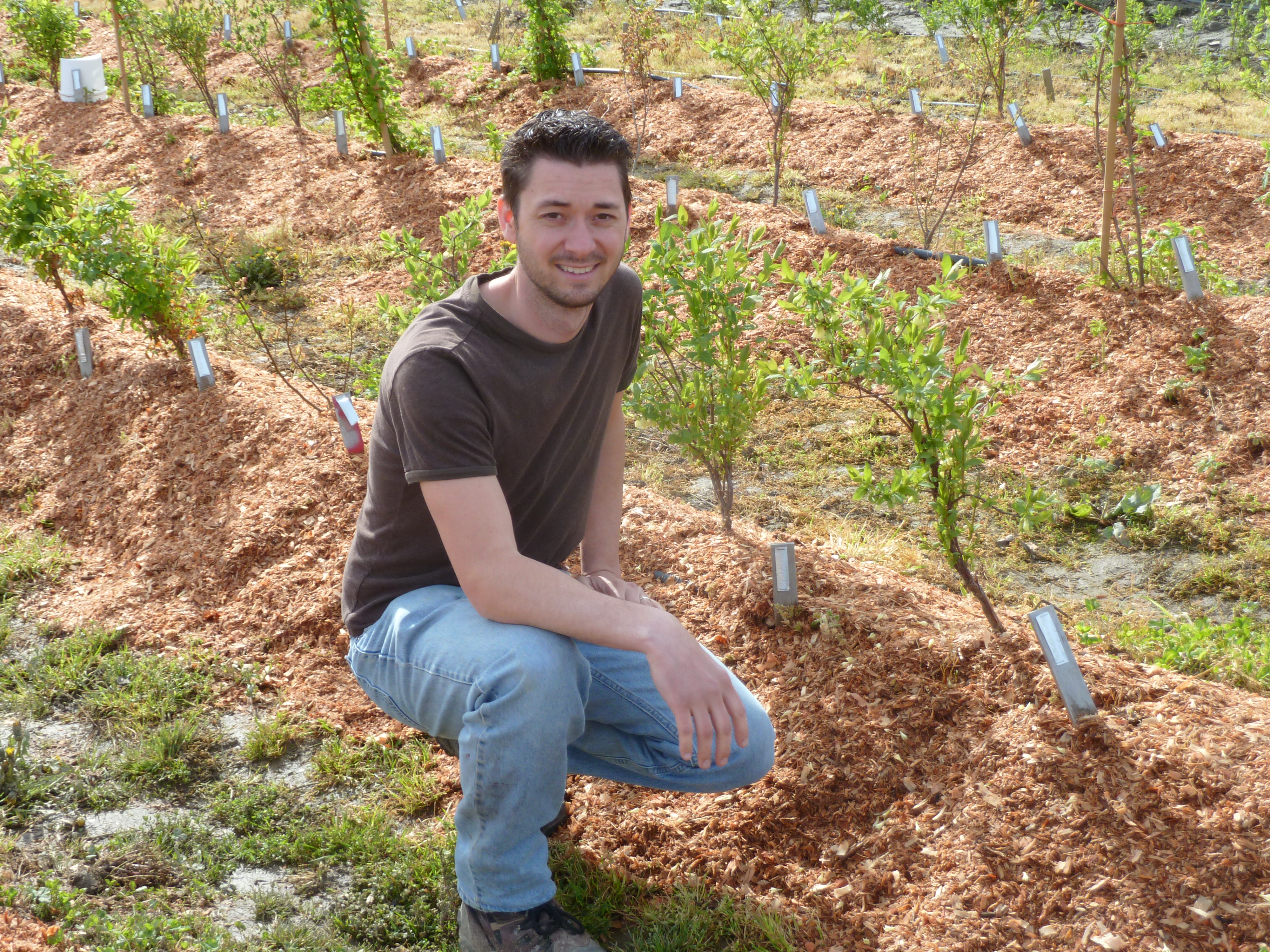 They are among 156 scholars from Canada and abroad who have each been awarded $50,000 a year for up to three years of study at one of Canada's universities.
"Winning these coveted scholarships is a wonderful accomplishment for these outstanding students whose research promises to advance novel fruit crop breeding and new policy approaches to sustainable energy development of particular benefit to northern communities," says Karen Chad, U of S Vice-President of Research. "We are proud to be attracting top graduate students who will be part of the next generation of world-class researchers and professionals trained at the U of S."
The U of S students awarded the Vanier this year are:
Eric Gerbrandt
, a plant science student from British Columbia, is figuring out what genetic traits will make blue honeysuckle berries best suited for growth in the temperate climate of B.C.'s Fraser Valley while maintaining the fruit's marketability and health benefits, such as antioxidants.  The blue honeysuckle is currently grown in cooler climates such as Saskatchewan, Russia, and Japan, but must be adapted to a warmer region in order to become a mainstream crop.
Linsay Martens
, a student at the Johnson-Shoyama Graduate School of Public Policy, is exploring how policy changes and long-term vision in the move to sustainable electricity could create much-needed economic and social benefits for First Nations.  While many jurisdictions, including Saskatchewan, rely on a few large coal-fired power plants, distributing energy production more widely creates opportunities for communities to find creative solutions for generating renewable electricity.
Launched in 2009, the Vanier provides opportunities for Canadians from all parts of the country in a wide range of disciplines, and is administered by Canada's three federal funding agencies: the Canadian Institutes of Health Research (CIHR), the Natural Sciences and Engineering Research Council (NSERC), and the Social Sciences and Humanities Research Council (SSHRC).  The federal funding program aims to attract and retain world-class doctoral students and establish Canada as a global centre of excellence in research and higher learning.