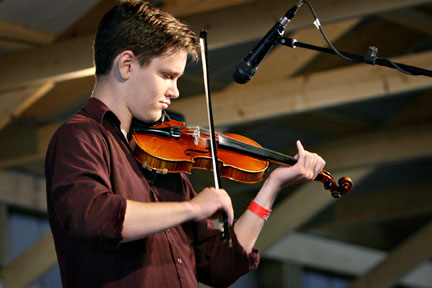 Steele, a third-year student in the University of Saskatchewan College of Law, has been musically inclined all of his life but he is also drawn to the law, to a career that requires "writing, reasoning and oral persuasiveness." Managing full-time studies and maintaining his fiddling takes a bit of organization but the rewards are worth it for Steele.
Read the whole story on the
College of Law website
.
Photo by Cyndie Knorr, courtesy of the Canadian Grand Masters Fiddling Competition.