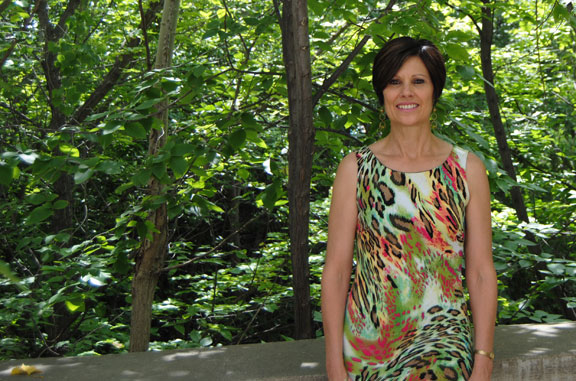 The award has been recognizing faculty who excel in their profession and invest in outstanding teaching at the
U of S since 1984. Pushor is the 60th recipient, having been presented with the award at fall convocation in late October.
For Pushor, the title is both an honour and a responsibility. "We all could get better at teaching all the time," she said. "Being recognized brings a humility and a weight at the same time because teaching is such a large responsibility. It is complex work and it is my responsibility to do it well and to continue to become better at it, and to honour the title of master teacher."
Pushor began teaching in 1980 in the public school system in Alberta. In January, she will celebrate 10 years of teaching at the U of S in the Department of Curriculum Studies. She has continued to develop and refine her teaching philosophy and said about the move to a university setting, "all that's happened is the age of my students has changed; the principles of teaching and learning have not. There are some really core beliefs that underpin those teaching principles and ways of learning. I try to live those here just as in any other context."
One of the principles Pushor advocates is mindfulness, which she described as being "intentional in the things we are doing and making conscious decisions." For Pushor, teaching is joyful, and is about relationships and friendships. "Teaching is a way of being in the world – it's affective work, community work and relational work. It's about my students' relationship to the content, to me, and to the broader context."
Pushor puts her principles into practice while teaching by asking her students to consider the things they are going to do to promote not only their own learning but also the learning of others. For example, she explains that attendance is required "because each student matters to other students and their presence is needed to build relationships with and promote the learning of others."
Written by Wenona Partridge, an instructional design assistant in the Gwenna Moss Centre for Teaching Effectiveness