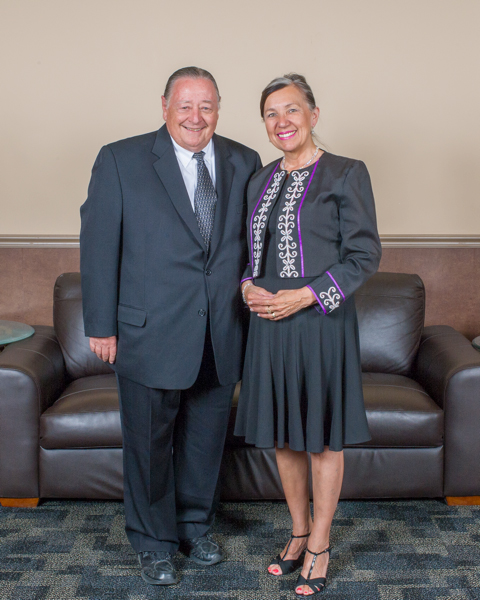 Henderson and Battiste are the first Aboriginal scholars from the U of S to be elected to the RSC and Battiste is only the fourth woman to be elected from the university.

"The contributions Sakej and Marie have made to the protection and promotion of Indigenous rights, knowledge and education have helped make the U of S what I believe to be the best place in Canada for Aboriginal research, scholarship and artistic work," said U of S President Ilene Busch-Vishniac. "They have not only strengthened the signature area of Aboriginal People at our university, but have also made significant contributions to this area to the benefit of Canada and beyond. This is a well-deserved national honour."

"I am surprised," said Henderson of his election to the prestigious scholarly society. "But I'm honoured that the Royal Society has understood the imperatives of my achievements to create a just Canada."

Henderson, a director of the U of S Native Law Centre, is a member of the Chickasaw Nation and was one of the first Aboriginal people to earn a degree from the Harvard Law School. He is acknowledged as an Indigenous Peoples' Counsel by the Indigenous Bar Association and has been awarded the National Aboriginal Achievement Award for law and justice. He is an expert on Aboriginal and treaty rights and is widely recognized as an authority and advocate for the human rights of Indigenous people. He played a key role during Canada's constitutional negotiations up to and including the Charlottetown Accord. Internationally, he took a leading role in advocating and drafting the United Nations Declaration on the Rights of Indigenous Peoples (2007), and generating Indigenous diplomacy in the UN.

Battiste, professor in the College of Education, is a Mi'kmaw scholar with degrees from Harvard and Stanford Universities. Her career has been dedicated to research in both improving outcomes for Indigenous youth and balancing knowledge systems in the academy.

"It is a great honour to be recognized for my research and life-long commitment to Indigenous learning and education," said Battiste. As a scholar, she has had considerable influence at all levels of education, from the locally-controlled Mi'kmaw school in Nova Scotia where she served as principal and education director to her work as an adviser to provincial and federal governments on Indigenous language instruction, Aboriginal learning, and improving outcomes for Aboriginal students across Canada. Internationally, Battiste advised the United Nations on the protection of Indigenous knowledge and heritage and served on the Executive Committee of the Canadian Commission for the United Nations Education, Scientific and Cultural Organization.

Henderson and Battiste are married and have worked and published together in the past.