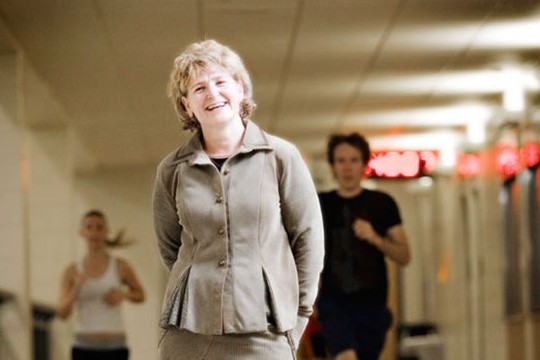 "I'm deeply honoured to be recognized among the many strong female leaders across the country who are making a difference in their communities, companies and public institutions," said Chad.
The WXN Top 100 Awards recognize the highest-achieving female leaders in the private, public and not-for-profit sectors in Canada. Recipients will be celebrated at a Dec. 4 leadership summit and gala dinner in Toronto, and will be featured in theÂ
Financial Post
 magazine. Winners are selected on their strategic vision and leadership, their organization's financial performance and their commitment to their communities.


Chad is know for building strong partnerships with community groups, industry and government that are helping to attract top talent and research investment to the province and to the U of S. She has played a lead role in negotiating the Canadian Wheat Alliance, co-led development of Saskatchewan's International Minerals Innovation Institute, and served as executive lead on the university's  $140-million International Vaccine Centre and on the province's first cyclotron and associated laboratory.

As a kinesiology researcher, Chad has held numerous grants and mentored many graduate students and post-doctoral fellows.

Hopkins, a graduate of the U of S College of Law, served as a member of the U of S Board of Governors from 2005-2013, and was chair of the board for the last three years of that term. She currently practices business law, with an emphasis on taxation law and corporate governance, at McDougall Gauley LLP in Saskatoon.

U of S alumus Shelly Brown who served on the university's board from 2002-2005 also made the 2013 list. Daphne Taras, dean of the Edwards School of Business, was honoured last year.