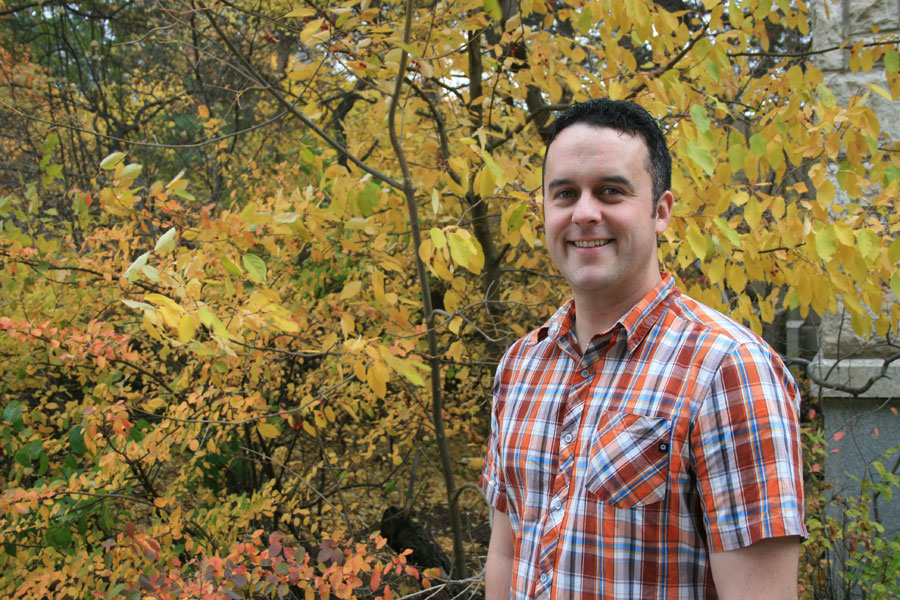 Jeff Lane joined the U of S in July 2013 as an assistant professor in the Department of Biology, specializing in how mammals, specifically squirrels and prairie dogs, respond to climate change.
"The questions I'm interested in are long term like, how are wild populations responding to climate change? Is there any evidence of evolutionary responses in the populations?"
Lane grew up in Calgary and developed a love of the outdoors in the Rocky Mountains. He completed his bachelor's degree in ecology and zoology at the University of Calgary, then went to the University of Regina for his master's degree in biology. He did his doctorate at the U of A as well as three postdoctoral stints outside of Canada.
"I'm a Western Canadian boy born and bred," he said. "I'm a field ecologist, and the U of S has a strong ecology program – a diverse and very active program, which was exciting for me."
Lane's studies red squirrels in the Yukon that survive the long winters by gathering great caches of food and Columbian ground squirrels in the Rockies that survive winter by hibernating. He is also about to begin a project studying prairie dogs in Grasslands National Park.
Biology, at least the introductory class that Lane teaches, attracts three groups of students, he said: pre-professionals, aspiring biologists, and those for whom it's a required subject or a personal interest.
"You want to get them interested and excited about biology," he said. "That's something that should translate across those three groups. If you can engage them and get them excited about what they're learning, they're going to perform better and hopefully carry that with them."