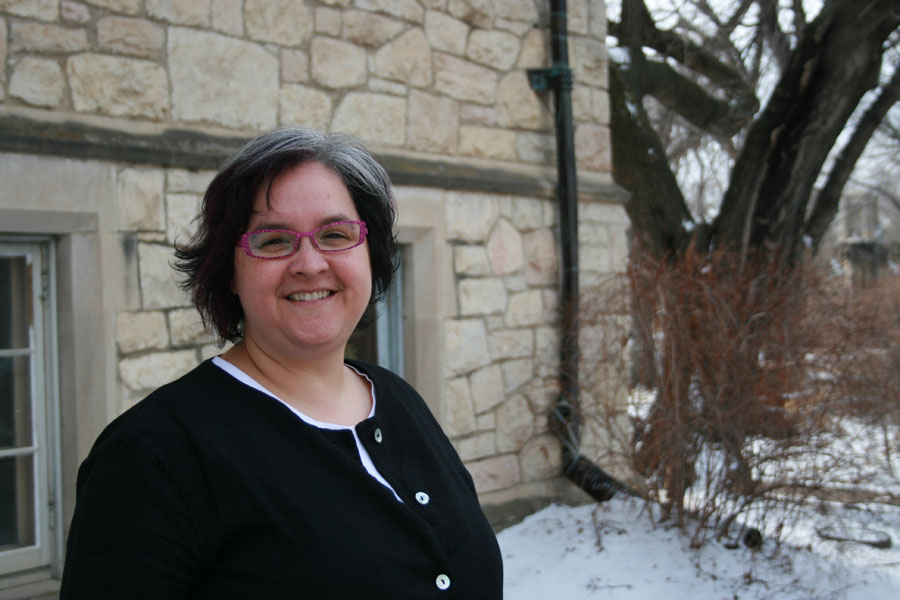 "Some of the work I did really pointed to the importance of the intergenerational aspects of health," she said. "The adults put a priority on really trying to support their children to achieve optimal health for a strong future."
Oosman joined the School of Physical Therapy as an assistant professor last September. She maintains a strong relationship with the people of Île-à-la-Crosse, although she and her colleagues are now focused on the older generation. Again, the research starts with the community.
"What do older adults feel they need to be able to age well, to age in place?" she asked. "We're looking at the factors that they think are priorities that need to be addressed."
Oosman grew up in Humboldt and came to the U of S for her undergraduate studies in physiology and physiotherapy. She worked for several years as a physiotherapist, chiefly in Saskatoon. Her master's work took her to the University of British Columbia, but she missed close contact with people, so returned to Saskatchewan for more clinical work and completion of her doctoral and postdoctoral studies.
Her current work is focused on health promotion intervention research in partnership with communities, to address health inequities that exist among First Nations and Métis populations.
"It's not just developing and evaluating community-based interventions," she said. "It's understanding what is needed in order to sustain effective interventions within the context of the uniqueness of individual communities. How can we spread that in ways that are still culture based and relevant to other communities?"