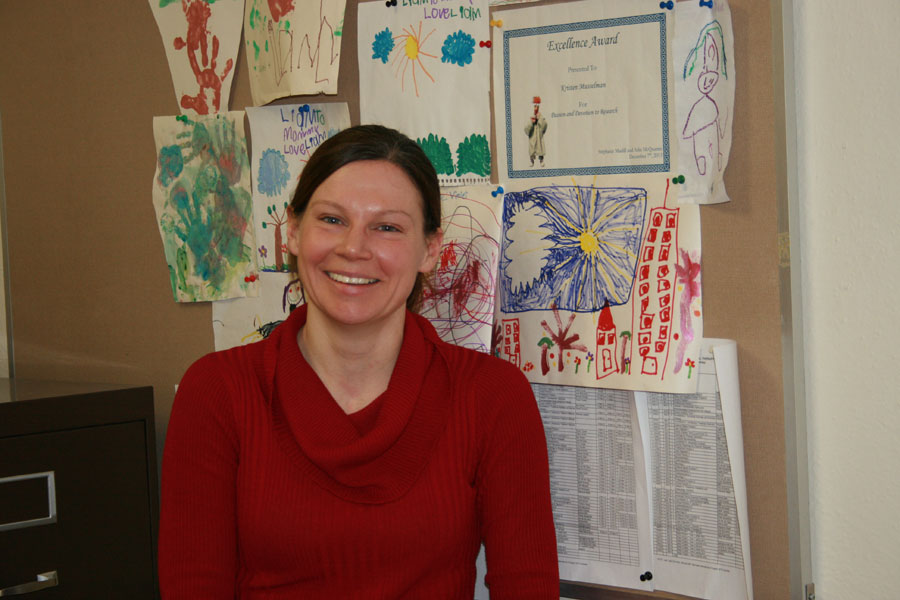 When she was a teen, Musselman's grandfather suffered a stroke. "The physical therapist came to our house to see him once he'd been discharged from rehab," she said. "I was around and got to watch what was happening and how she was working with him. That got me interested."
Musselman grew up near Ottawa and completed her undergraduate degree at Queen's University. While her initial interest was stroke patients, she changed her focus to post-spinal-injury rehab when she pursued graduate studies at the University of Alberta. With a PhD in hand, she secured a postdoctoral fellowship at Johns Hopkins School of Medicine in Maryland.
Musselman specializes in people who have had incomplete spinal injuries, meaning their spinal cord has been damaged but not severed.
"Prior to the 1990s, whether you had a complete spinal cord injury or an incomplete injury, typically they didn't expect you to do a lot of walking." That changed when it was discovered people could learn to take steps using treadmills with some of their weight supported.
"When you walk, you need two things," Musselman said. "It's not just being able to take steps and thrust your body forward. Just as important is the ability to maintain stability. If you can't keep your balance, you're not going to be able to walk."
Balance is complex, involving sensation from the soles of the feet, muscle strength and propioception - the sense of where the various parts of the body are in relation to each other. Musselman wants to find out if it is possible for patients to relearn balance through therapy.
"It's a very exciting area of research."