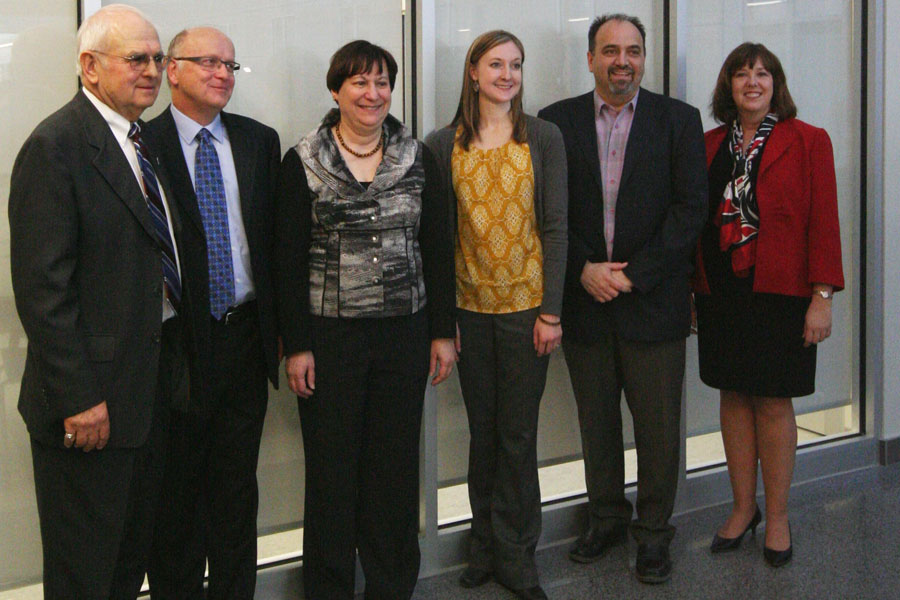 The Dr. Stephen and Michelene Worobetz Foundation provided $250,000 to the Health Sciences project to create innovative new student space on the second floor of E-wing. The gift honours the memory of the couple, and acknowledges their professional contributions.

Members of the foundation's board of directors, as well as several members of the Worobetz family, were on hand on April 30 to officially open the Dr. Stephen and Mrs. Michelene Worobetz Interprofessional Learning Commons. President Ilene Busch-Vishniac and VP Advancement and Community Engagement Heather Magotiaux also attended and recognized the impact the gift has made for student learning opportunities at the University of Saskatchewan.

The space provides an interactive environment for health science students to collaborate more effectively and take a team-centered, multidisciplinary approach to health education and research.

Many members of the Worobetz family have attended the U of S, pursuing careers in medicine, nursing, surgery, pharmacy, kinesiology, physiotherapy and medical engineering.