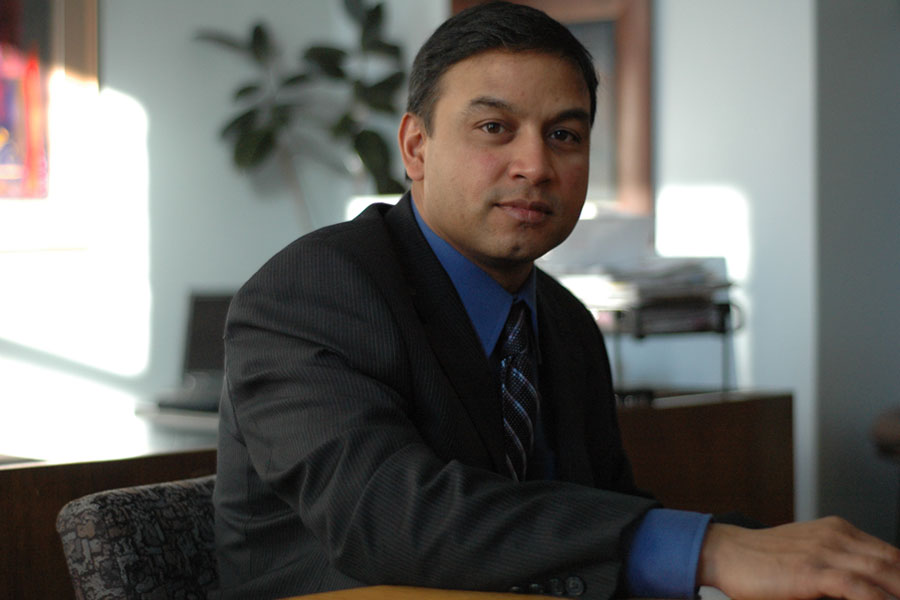 Muhajarine, who is acting executive director of the U of S School of Public Health, is a social epidemiologist and principal investigator for the Smart Cities Healthy Kids initiative.

Leading a wide range of social research projects, Muhajarine has worked to build strong relationships between the university, community and government in Saskatchewan and in Canada to inspire action and create healthy communities for children, families and citizens alike.

The findings from his research have already made a significant impact on local school and health systems in Saskatchewan, including the initiation of major literacy programs in schools in Saskatoon, improved access to public library services in underprivileged areas, and neighbourhood development in Saskatoon. Dr. Muhajarine hopes the results of his research continue to contribute to improving the lives and well-being of children and families across Saskatchewan.

Muhajarine is the recipient of several awards of distinction, including the 2006 Canadian Institutes for Health Research Knowledge Translation Award, awarded in recognition of an exceptional individual or team involved in a collaborative health research that aims to expand the understanding of knowledge translation and lead to improved health for Canadians, and the 2009 Saskatchewan Health Research Achievement Award, his province's highest honor given to a health researcher who have made a career contribution to science and society.