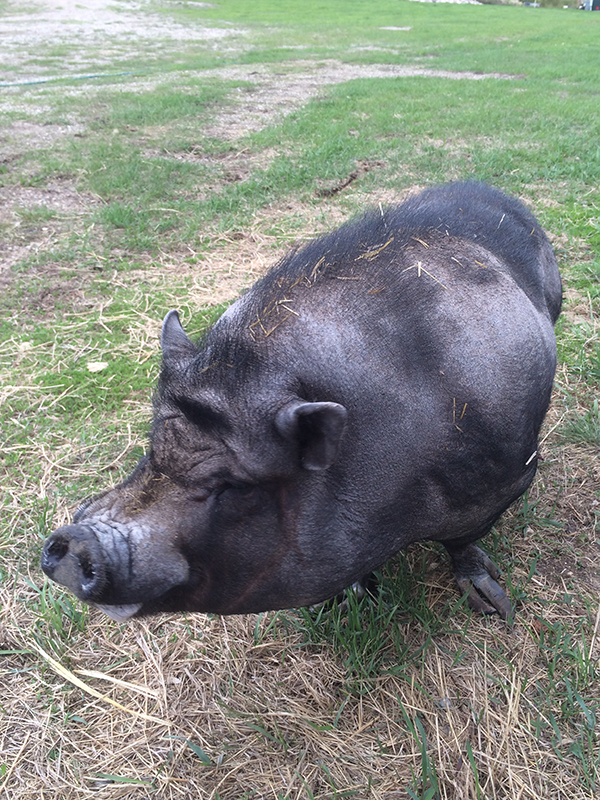 But it was one little pig that captured her heart about 10 years ago.
"He was running at large on campus one Halloween," she recalled, allegedly part of a prank between two rival colleges. Young, small and hungry—no more than two pounds—the pig was captured and brought to the WCVM Veterinary Medical Centre for examination.

Nobody claimed ownership of the pig, so Cartwright adopted it. He now lives the sweet life at her family farm just outside the city, alongside many horses, cats and dogs.

It is that love of animals that piqued Cartwright's interest in working with them. She completed her training at the Saskatchewan Institute of Applied Science and Technology (SIAST, now known as Saskatchewan Polytechnic) in 1985 and started at the WCVM that same year. While her specialty is anesthesia (she is the only technologist in the province with that level of certification), her 30 years on campus have given her the opportunity to cross-train in many areas, including the small and large animal clinics, dentistry and the veterinary pharmacy. She also teaches third-year clinical components for WCVM students as well as courses for the veterinary technology program at her alma mater.
And as for that little pig? She named him Curtis, after the veterinary student who first told her about the situation all those years ago. "He thought it was an honour," she said.