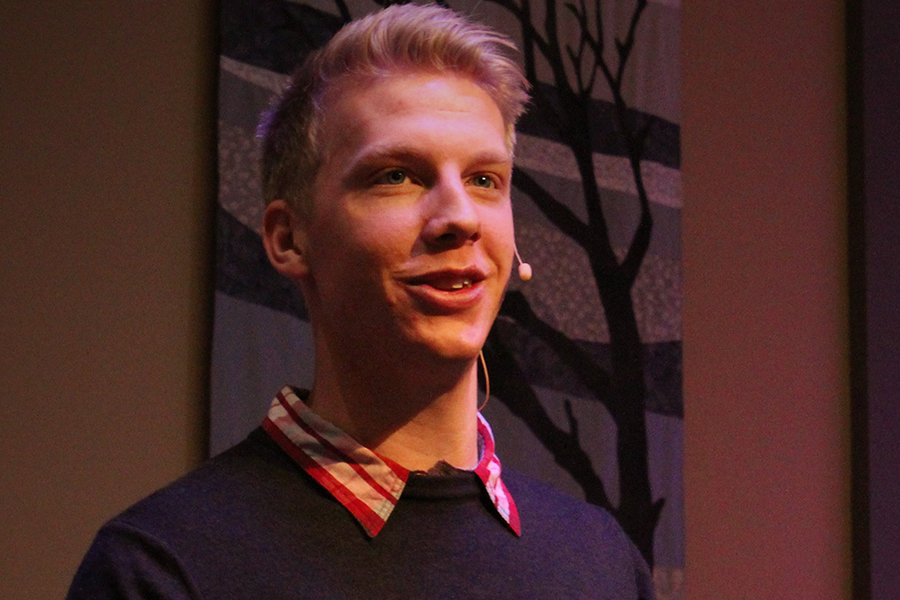 Andrew te Linde and Alana Krug-MacLeod are the latest University of Saskatchewan students to be awarded Schulich Leader Scholarships.
Schulich Leader Scholarships are entrance awards for high school graduates enrolling in a science, technology, engineering or mathematics (STEM) undergraduate program at participating Canadian universities. te-Linde and Krug-Macleod have joined the ranks of over 220 students who have received this celebrated scholarship to date.
te Linde, 18, is a recipient of the award valued at $80,000. Hailing from Calgary, he attended Calgary Christian School, serving as valedictorian for the graduating class. With a natural curiosity and a passion for helping others, te-Linde will pursue a degree in biomedical engineering in the College of Engineering, with future plans to pursue pediatric medicine.
"Schulich leaders view leadership not as a chore, but as an opportunity to inspire and create change," said te-Linde.
Krug-MacLeod, 19, received the award valued at $60,000. Graduating from Aden Bowman Collegiate in Saskatoon, she will study environmental biology in the College of Arts and Science. An educational expedition to Antarctica at 14 led Krug-MacLeod to initiate and support sustainability projects and research, both locally and abroad. Valued by her colleagues for her work ethic, integrity and commitment, Krug-MacLeod has also won the Gordon Barnhart President's First and Best Scholarship. 
"Learning is most meaningful to me when I know why it matters to understand information and when ideas can be applied to previously unsolved problems," said Krug-MacLeod. I am thrilled to receive a scholarship that supports this kind of education. Schulich scholars innovate and improve communities."
Recognizing the increasing importance and impact that STEM disciplines will have on the prosperity of future generations, businessman and philanthropist Seymour Schulich established this $100 million scholarship fund in 2011 to encourage the best and brightest students to be the next pioneers of global scientific research and innovation.
"It is very important that we support exceptional students that demonstrate great leadership and embrace STEM fields," said Schulich. "It is an investment not only in their future, but the future of our country. Their pursuits are sure to lead to key innovations in the years ahead."
About Schulich Leader Scholarships
This program awards 100 scholarships annually, valued at more than $5.5 million. Schulich Leaders can devote their full time and attention to their studies, as all of their financial needs are covered over the course of their degree. As a result, many high potential students are winning these scholarships and will make great contributions to society.
Photos of te-Linde and Krug-MacLeod are available on request. For more information, visit www.schulichleaders.com.