Originally from Coquitlam, B.C., Makenzie Correa, 21, is studying in the College of Arts and Science. She recently ventured to Iceland and took Creative Leadership in the 21st Century at Bifröst University through the Study Abroad program. 
Correa sent us some wonderful photos and shared some interesting anecdotes about her time abroad.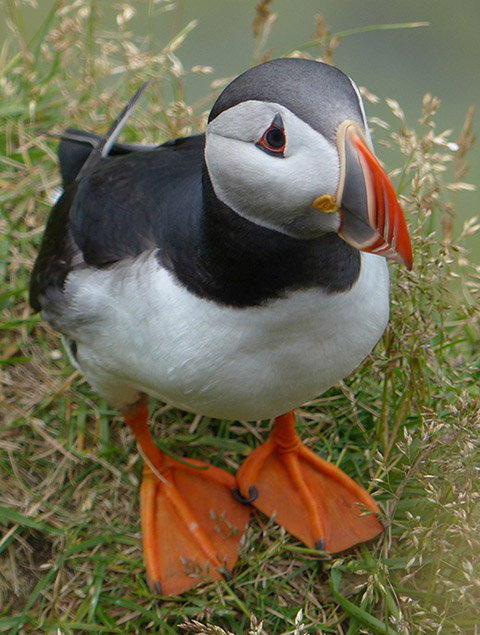 What was one of the best moments of your trip?
One of the best moments of my trip was hiking up the volcano behind my university. Since I was in Iceland during the summer, it never got completely dark. So, one evening I hiked up the volcano to see the sunset at 11:30 pm. Being up there and watching the Icelandic sun set behind the glacier in the distance was once of the most picturesque and beautiful moments of my life. 
What are two interesting things about the country that the average person may not know?
Fact number one: In the summer Iceland has the midnight sun. Which essentially means it is always bright as the sun sets late and rises early so it never gets completely dark.
Fact number two: Approximately 85 percent of Iceland's energy is from renewable resources, most is geothermal.
Tell us about one person you met.
When I was in Iceland, I met amazing people from all over the world whom I hope I will be friends with for a very long time. But I also met two people from USASK whom I had never met before and have become super close friends with. Both girls are amazing and have inspired me in so many ways through their determination and kindness. 
What did you learn about yourself?
When I went to Iceland, I was confused as to the path that I should take after I graduate at the end of this year. Going to Iceland for Summer School and meeting people from all over the world and learning from their experiences reminded me about the importance of happiness and how to stay true to who I am. I learned that I am stronger than I think and that I can do anything I put my mind too after graduation.
What was the best meal you had?
The best meal that I had was a vegan burger at Prikid in Iceland's oldest restaurant. Not only was it cool to be in the oldest restaurant in the country, but the burger was delicious!