This year, she was anxious to share that experience with a new crop of budding professionals as the Health Sciences Students' Association hosted the 2018 competition at the University of Saskatchewan on Jan. 20.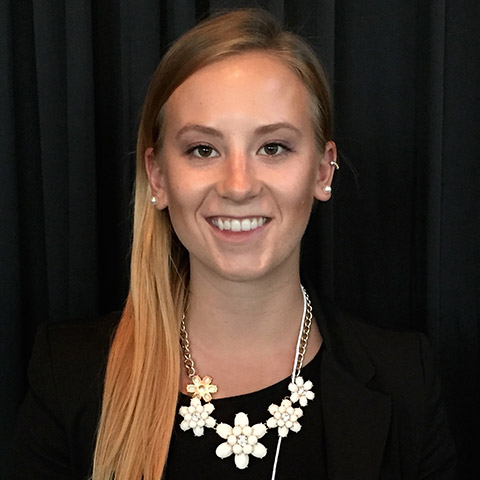 "I may be a little biased, since I ran the challenge, however I believe this is incredibly valuable for participants," said MacLachlan, a fourth-year U of S College of Nursing student and the organizer of this year's event. "Each of our respective programs teaches us a lot about the pathophysiology and the physical skills needed to be health-care providers and many focus on how to effectively interact with patients and build those therapeutic relationships.
"However, it is very difficult to facilitate interprofessional collaboration from a classroom setting … That is what I hope participants take away from this challenge, is a sense of how to effectively work as a part of and feel they are a valued member of the interprofessional team."
This year's challenge featured U of S students in nursing, medicine, veterinary medicine and engineering, as well as nursing students from the University of Regina and Saskatchewan Polytechnic. Participants were provided a case study a week in advance to prepare a care plan for a patient and a five-minute presentation before a panel of judges. The interdisciplinary teams were then tasked with working through a new development in their case, and had an hour to come up with a revised care plan to present to the judges.
"This year's challenge was very competitive," said MacLachlan. "All of our teams gave strong presentations and each team's ranking changed dramatically after each round of presentations. Ultimately, the team that adapted the best to the judges' questions, feedback, and redirected their plan of care the most, based on the case information, ended up as our winning team."
This year's top group featured U of S medical students Gabilan Sivapatham and Yin Man Anson Lam, veterinary medicine scholar Cassy Andrew and nursing student Danielle Mitchel, as well as Janelle Anderson of the U of R and Sask Polytechnic nursing program.
MacLachlan was a member of the U of S team that won the inaugural provincial competition in 2016 and went on to claim the national championship in Halifax as well that year. The Canadian competition was discontinued last year, but MacLachlan is determined to help revive the event. "I am currently part of a group of students from across Canada that are working to bring back this challenge in the near future," MacLachlan said.
"I had an amazing experience when I was a competitor and made great connections with other students and staff at the university through my participation," she added. "I also gained a better understanding of how an ideal interprofessional team should function and I strive to make that happen in my own practice.