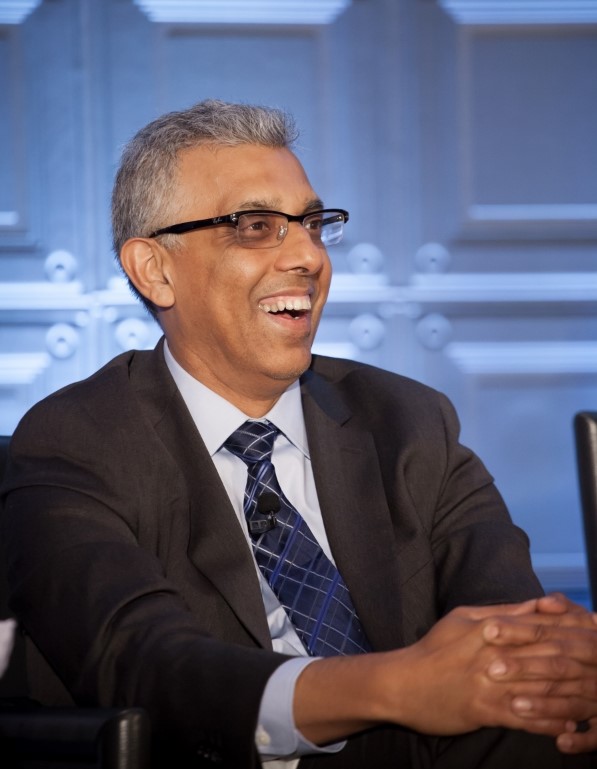 Diane Gilani (BE'85) first met her husband when they were working at a nickel mine in northern Ontario, during university. Abid Gilani (MBA'87) was a mining engineering student, and Diane (Atya) was pursuing her Civil Engineering degree. They found themselves on the same worksite for the summer.
Diane said Abid was hard to ignore, underground at 2000 feet below the surface. "Through a small miners' lamp, I saw someone with a gorgeous smile! He had such white teeth, and it was so dark down there. I thought to myself, who is that person?"
A few days later, Diane found herself waiting for the bus after class in the pouring rain, when she saw a car stop for her—and that same smile behind the window. So began their love story that spanned decades—and continents.
After his graduation from Laurentian University, the recession prevented the couple from finding solid employment, so they decided to move out west. Diane transferred her credits to the College of Engineering at the University of Saskatchewan (USask) and Abid found employment as a mining engineer in Colonsay's potash operations. However, mining opportunities continued to be limited, so Abid also enrolled at USask while Diane worked as a railway engineer for CNR prairie division.
"We were lucky Saskatoon had a university that we both could attend!" said Diane, who remembers the cold winter mornings walking from their home in Sutherland to campus, just like it was yesterday. "It was a grind. It was hard work walking in -40 C winters with that wind!"
Despite the weather challenges, Diane remembers her time at USask fondly, pursuing her engineering degree. "In the middle of the prairies there was a university that was small enough for people to care and big enough to pursue any program I could have wanted," she noted.
Diane said that USask "opened the doors" for Abid, who had decided to take up finance, with a Master of Business Administration in the College of Commerce (now Edwards School of Business). Diane recalled Abid telling her, "Making change can be scary, but I won't know if I don't try." She added, "It was great because it was only a two year program, and he met so many interesting people."
Diane recalled Abid's interest in the business side of mining growing during that time. The more he got into mining stocks, the more he loved it. Diane said her husband had a natural affinity to working with people, and his new career path better suited him.
By the time Abid graduated in 1987, Diane was writing her Saskatchewan professional engineering licence exams with their first child—their daughter—kicking in her tummy. The couple then moved on to adventures in other provinces—and countries. First Calgary, where Diane was a city transportation engineer; then Toronto and San Francisco while Abid found continued opportunities with his employer, Scotiabank. The growing family moved to D.C. for Abid's new role with the world headquarters of Marriott Hotels & Resorts, and then spent the next two years in London, England when he took on the CFO role for Marriott Europe. The family returned to the D.C. area to settle in 2012.
Diane said she wasn't fazed by all of the transitions in their lives, led by the many promotions her husband received as a result of his success in the business world. "Sometimes you graduate with a detailed plan, but opportunities come up and you need to be flexible and nimble—and just jump!"
Diane and Abid had a daughter, Aziza, who earned her doctorate in pharmacy and now works in California as a licensed pharmacist and a son, Faisal who obtained his degree in regional planning in Arizona and is pursuing a career in commercial real estate in New York City.
The Gilani family said that Abid adored interacting with people so his work specializing in the hospitality industry banking was perfect for him. He was the senior vice president for Wells Fargo's hospitality division in New York City when he passed away.
Sadly, Abid only lived to 55 years. On May 12, 2015 he was returning home from his uncle's funeral on the ill-fated Amtrak train #188, which derailed in Philadelphia when it was travelling at unusually high speeds. Abid was one of the 8 fatalities of the crash, which also injured hundreds.
The week before he died, he had attended a Canadian Hotel Investment Conference in Toronto, organized by Big Picture Conferences. Orie Berlasso, managing director of the firm, remembers Abid's involvement well and said that he was an in-demand presenter at the conference. "There was always a cloud of people moving with him, jockeying for a spot to connect with him—and lots of handshakes and hugs."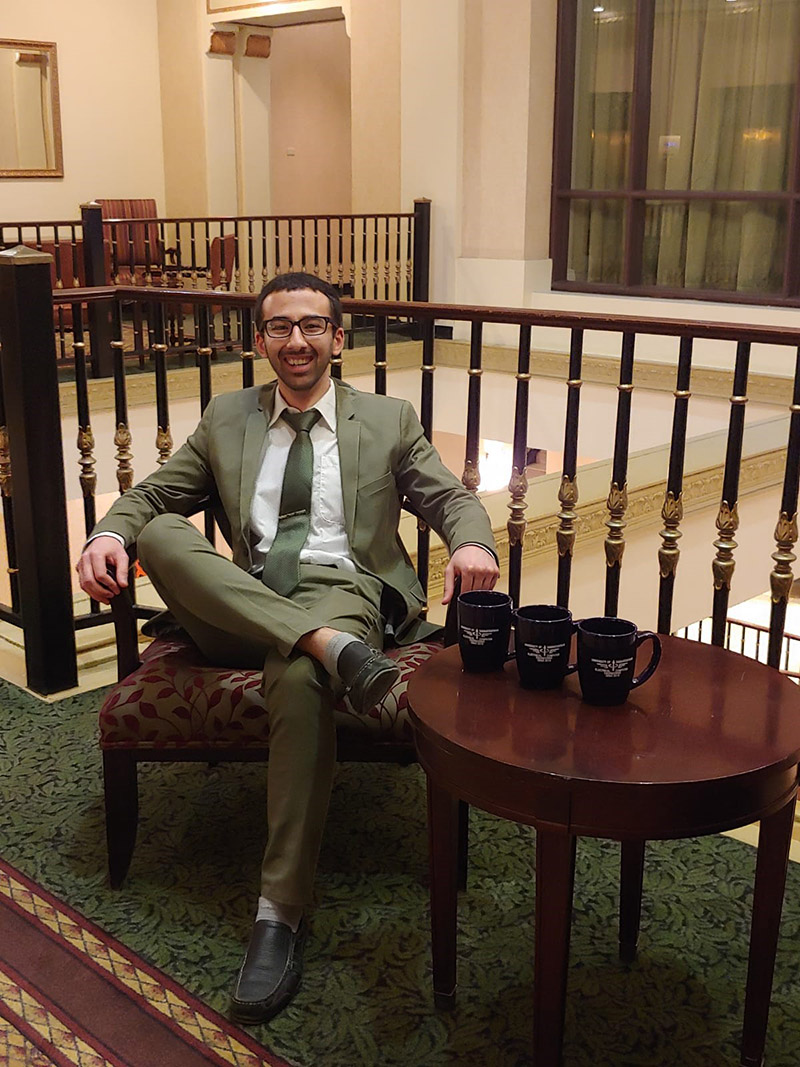 In his memory, Diane made a generous donation of over $65,000 to support student scholarships at USask, and set up the Abid Jamal Gilani Memorial Award. An additional $8,000 gift was made by Big Picture Conferences to support student awards in Abid's memory.
Diane's intention with the scholarship and bursaries was to support engineering, science and business students—particularly those from Syria, as helping refugees was of major importance to Abid during his final years. Diane explained that he was deeply troubled and losing sleep over the Syrian civil war and wanted to help in any way he could. By supporting students from Syria, Diane said she felt she could do something that Abid would have wanted. "It was to be our next project," she recollected.
One of the first recipients of the Gilani scholarships is Hussein Yaqub, an engineering student who aims to pursue a career in mining. Born in Damascus, Syria, Hussein's family immigrated in 2004 when he was 8 years old. He is the first in his family to attend university, and his enrollment in USask inspired his three younger brothers to join him—two are studying engineering and the third is in Edwards School of Business.
Hussein said he was very happy to receive a $2,000 award towards his studies, because it helped him be worry-free in his last year of university. "School can be stressful, mentally, emotionally and financially," he said.
Minjin Oh, an international student from South Korea, also benefitted from a scholarship in Abid's memory. The third year student in Edwards School of Business said he was very excited to get the news of his award, which is helping him achieve his goal of becoming an accountant, hopefully owning his own firm. "Emotionally, it helped a lot. Receiving the news that I was selected made my January a lot brighter!" he said.
Minjin noted that it was especially meaningful support because it will help him reduce the burdens of his hectic part-time work schedule. He is actively involved with University of Saskatchewan Students' Union's Safe Walk program, helps other international students through orientation activities with the International Student and Study Abroad Centre, and helps prepare tax returns for seniors in the community through the Edwards School of Business.
"It's motivating for students to receive scholarships that help us fulfill our education. We are busy, stressed out, and don't have a lot of time to rest because we are working at the same time. Scholarships give us courage and motivation," Minjin noted.
Diane said she is pleased the awards are helping students from around the world, and hopes the funds will give more students a chance, including immigrants and those from low-income families. "I want students to know that someone believes in them. Education was a top priority for Abid's family—and for him, it was a game-changer."