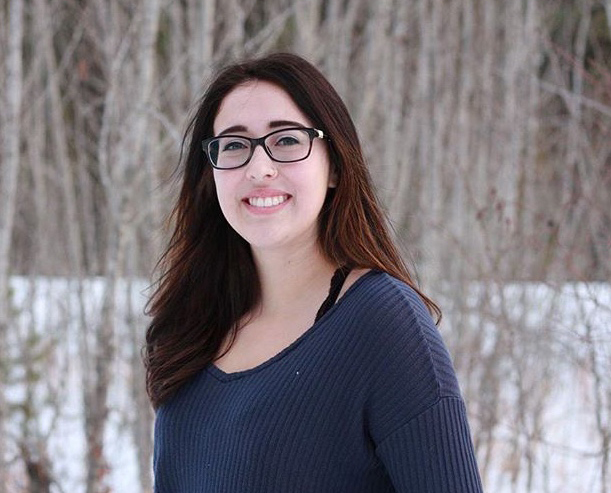 Bender is in her third year in the Saskatchewan Urban Native Education Program (SUNTEP) in the College of Education. She is studying in Prince Albert, where she plans to work after graduation. Beyond her studies she volunteers her time for KidSport a non-profit that provides grants to kids for the expenses of getting involved in organized sports.
Bender will be receiving an award for her community engagement at this year's Indigenous Student Achievement Awards (ISAA) on Feb. 6. Indigenous students from across the University of Saskatchewan (USask) will be honoured at a ceremony to recognize their academic excellence, leadership, research endeavours or community engagement.
The ISAA is part of Indigenous Achievement Week (IAW) which celebrates the successes and contributions of Métis, First Nations and Inuit students, staff and faculty. The festivities include a public art project, speakers and celebrations in various locations across campus.
We asked Bender a few questions about her time at USask and what motivates her.
Why did you choose the College of Education and the SUNTEP program?
The main reason I chose to enroll at SUNTEP was because I wanted to stay close to home. There was also the advantage of doing my field placements in the city where I planned on teaching, which meant getting to know the schools and their staff within my community, before my internship. Knowing I wanted to teach in a city with such a high Indigenous population made SUNTEP an ideal choice. Each previous SUNTEP grad I had spoken to described the program as the best well-rounded Indigenous learning experience Prince Albert has to offer. Hearing such positive feedback had me convinced that this was the program for me.
In what ways do you hope to teach students about the sacredness and history of Indigenous culture?
In my opinion, to understand the sacredness and history of Indigenous culture, it can't be taught by strictly following what is required in the Saskatchewan K-12 curriculum. You must show students, get them involved, and practice these teachings with them within your classroom. For example, you can tell students about smudging and expect them to understand the protocol, but unless they participate in a smudging ceremony, they will not fully grasp the sacredness and importance of the smudging process. My goal is to get my students involved any way I can so that they can witness first-hand the importance and sacredness of Indigenous culture. Prince Albert is such a culturally rich city that there are no limits for field trips, elder visits, dances, or Indigenous presenters available for students. They need to understand the land they live on, the history of the land and the history of the people from this land. Students need to understand why they are being taught about Indigenous culture, or they will never understand the true meaning of these teachings or its sacredness. I will never expect my students to fully understand the importance of Indigenous culture or the sacredness of Indigenous teachings (for some it is a very abstract concept) however, I will expect them to respect the customs and values of Indigenous peoples the same way I will respect each of their customs and values. I will always implement indigenous teachings into my lessons and my biggest hope is that the students understand WHY this knowledge is being implemented and what makes this knowledge so important.
How do you hope to inspire others to be more involved in their community?
The first step in inspiring someone to become more involved, is by showing them. People do not know what they do not know and cannot see what is not in front of them. Therefore, if you present people with information about various organizations or movements, they are more likely to become involved. Five years ago, I had no idea about the KidSport organization in Prince Albert. Then once I was presented with information about what they do for youth within my community I became very eager to get involved. Fast forward to present day, I am an active volunteer and have established a partnership between KidSport Prince Albert and SUNTEP. Some people do not know where to start or how to get involved so, I am providing my peers with the opportunity and the chance to get involved. I intend to use this same strategy well into my teaching career. I will never stop being involved and I will never stop pushing community members around me to become more involved. Myself and many of my peers are more fortunate than most. Unknowingly, we have been provided with knowledge, strategies and tools to improve and aid the communities that surround us. The very least we can do is share the knowledge we have learnt, implement our various strategies, and use our tools for the betterment of various communities. It takes one person to make a small different but, it takes a community coming together to create lasting impacts.
Has there been someone in your life who has inspired you to get to where you are today?
My biggest inspirations are my students. My students inspire me to be a better person and most importantly a better teacher. Watching students grow, learn, and succeed is the most rewarding experience I have ever had. So, whenever I get down on myself or struggle to push forward, I think of all the students who have felt what I am feeling. How many of those students do I continue to push forward and encourage because I know they are capable. If Jimmy can find the square root of 25, then I can finish a 10-page essay on the history of treaty-making in Canada. I always make sure to practice what I preach. My inspiration thrives from my student's success. I continue to push myself to keep going because I want to see them succeed. In order for them to succeed, I need to keep pushing forward and strive for success as well.
This year's Indigenous Achievement Week theme is Indigenous knowledge systems. How can Indigenous knowledge systems improve the world we live in?
Indigenous knowledge is the foundation that supports the SUNTEP program along with its students and staff. Through this program I have been exposed to a new way of thinking and a new appreciation for the world around me. The teachings and knowledge that have been shared with me; are the same teachings I will be sharing with my students. Indigenous knowledge and worldview are all centralized around respect. Respect for yourself, others, living beings, and the land. Once students can understand respect, they will then begin to see the connectiveness and sacredness of the living world around them. They will see how I respect them individually, how I respect others, how I respect the living world around me, and how I respect myself. Monkey see, monkey do. I cannot teach anyone how to follow Indigenous knowledge systems, I can only demonstrate what I understand and hope they understand as well.  In my opinion that is the heart of all Indigenous knowledge systems (First Nations, Inuit, and Métis); learning from each other and growing together. Not only does this way of thinking apply to students, it applies to our communities and the societies that surround us. I urge my fellow Indigenous students and teachers to share their knowledge of Indigenous culture and customs, and begin to start making a change in the lives around you.