USask students rally to get supplies to people in need
Extraordinary circumstances have brought out extraordinary responses from members of our USask community. From frontline health-care workers to researchers looking for a solution to this global health threat, there are so many stories about people are working to make our home communities safer and healthy. Here are a few of the inspiring stories of our students, staff, faculty and alumni.
USask students have been among those good samaritans who have organized groups in cities across Canada to deliver supplies to the elderly, share resources and support their communities.
Law student Austin Cooper set up a page on Facebook called YXE Response COVID-19, motivated by a sense of unease and a desire to help his fellow residents.
"I was just looking at the world from my desk and wondering what I can do," Cooper said in an interview with The Saskatoon StarPhoenix.
Since then, Cooper has helped to motivate others to offer random acts of kindness during the pandemic.
A USask student has launched a website tracking all cases of COVID-19 in Canada
Second-year USask anatomy and cell biology student Noah Little has launched a website tracking all cases of COVID-19 in Canada.
"I was trying to see the cases across Canada and there really wasn't a spot where I could see them all at once," Little said in an interview with Global News.
Little said his reasons for starting the site aren't work-motivated, though he is interested in a health-care career, possibly in medicine.
USask lab develops animal model for COVID vaccine testing
The USask Vaccine and Infectious Disease Organization-International Vaccine Centre (VIDO-InterVac) is the first Canadian lab to develop an animal model for COVID-19 vaccine testing. 
Researchers have determined, through genome analysis, that ferrets are the best species for creating an animal model, where vaccinated animals are protected and non-vaccinated animals come down with the disease, said VIDO director and CEO Dr. Volker Gerdts in an interview with The Saskatoon StarPhoenix.
VIDO is currently in the animal-testing stage.
"About a month from now, we will know whether it works or not," said Gerdts.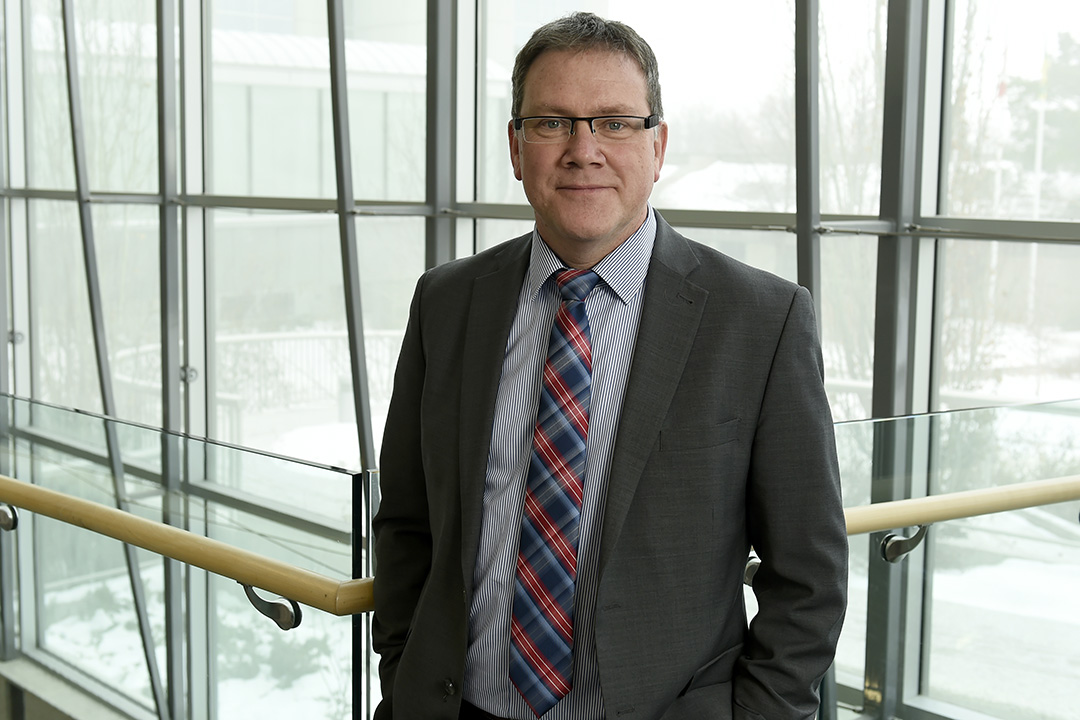 Saskatoon distilleries team up to make hand sanitizer
A pair of Saskatoon-based distilleries are teaming up and retooling to start manufacturing alcohol-based hand sanitizer in the face of the global COVID-19 pandemic.
Lucky Bastard Distillers and Stumbletown Distilling aim to produce their first bottles of emergency hand sanitizer this week, according to USask alumni and Lucky Bastard co-owner Michael Goldney.
The virus has a lipid envelope and is "very susceptible" to soap and water, meaning hand washing should be the first line of defence, said Goldney, who is also a medical doctor and USask grad.
However, many essential workers do not always have immediate access to soap and running water, hence the need for hand sanitizer, he said Thursday in an interview with The Saskatoon StarPhoenix.
"For that reason, we recognized right away that we have limited production capacity, let's take care of those people first and we are distributing the product to first responders," he said.
USask counsellor offers tips on staying mentally healthy during COVID-19 self-isolation, social distancing
Terri Peterson, practice leader and counsellor of the Student Wellness Centre at USask, is advising people to stay virtually connected – and remember the greater goal of social distancing.
"Humans are social creatures. We need to feel connected for our health, and to help us understand who we are. It's important for people to stay connected, and there's a variety of ways to do that — even in isolation," said Peterson in an interview with CTV Saskatoon.
"Continuing to be the person, and do the things, that helps people find themselves and their identity. And supporting their loved ones is a big piece. Remembering that there's a purpose around this isolation. We're trying to come together as a community and flatten the curve. There's a purpose why we're doing this."
Mindfulness can help reduce anxiety, says USask professor
The practice of mindfulness can be helpful in managing symptoms of anxiety, stress or mood, said Adam Stacey, an assistant professor of psychology at USask. 
In a recent interview with CBC Saskatoon, Stacey said taking a moment to check in with yourself or STOP (Stop, Take a breath, Observe, Proceed) can help throughout the day. 
USask updates
Share your stories with us: We are collecting the stories of resilience and good spirit from our USask community. Please send story ideas and photos to news@usask.ca.
As a community it is critical that we support each other and remain respectful during what is a difficult time for all of us. Please follow all guidelines and take all precautions to prevent the further spread of COVID-19 in our community.
How you can help our students during the COVID-19 pandemic: https://alumni.usask.ca/news/2020/covid-19-how-you-can-help-our-students.php
For the latest developments and information about the University of Saskatchewan's response to COVID-19, please go to www.usask.ca/updates.
The University of Saskatchewan is undertaking critical research and contributing to global efforts to combat COVID-19. The University of Saskatchewan's Vaccine and Infectious Disease Organization (VIDO-InterVac) is a world leader in developing vaccines and technologies to combat infectious diseases. Your support of the COVID-19 Research Fund supports the increased efforts of researchers at the University of Saskatchewan to develop vaccines and treatments for COVID-19. Donate now.