Aly Bear believes in the value of post-secondary education.
It's a value that was modelled by her parents, University of Saskatchewan (USask) alumni Darcy Bear (Cert'09, LLD'14) and Roberta Bear (BEd'94, MEd'05). It's also a value that she is modelling for her own daughters, eight-year-old Kova and six-year-old Kage.
"My goal one day is to have a scholarship that's for single moms," said Aly Bear, who earned two degrees at USask while giving birth to her children and raising them as a single parent.
Bear's first degree, a Bachelor of Arts in sociology that she earned in the College of Arts and Science, was completed in 2017. She followed it with a law degree, which she received in 2020. Bear admits it wasn't always easy to balance parenthood and academic pursuits, but she was determined to persevere. Now, as the recently elected Third Vice Chief of the Federation of Sovereign Indigenous Nations (FSIN), which represents 74 First Nations in Saskatchewan, she is inspiring other young women to pursue their own post-secondary goals.
"Never give up. Believe in yourself. Focus on your journey and not what other people have to say," she said.
"Especially when you're a woman, a lot of people really try to dictate to you how you should be living your life. At the end of the day, you know in your heart what's right for you. I had people tell me that I couldn't do law school with two girls. I was like, 'You just watch me.' So, I had to do it."
And Bear did do it, drawing inspiration from her mother, Roberta, who pursued a Master of Education degree at USask when Bear was a child. Bear vividly recalls her mother writing papers for her classes and taking Bear with her to the USask campus.
"It was very similar to what my kids have seen me do—sitting there writing papers and reading books and going to university," she said.
With support from her parents and daughters, Bear made history in the fall of 2021 when, at the age of 30, she became the youngest woman to be elected to the FSIN. In seeking the position, she aimed to have an opportunity—on a larger scale—to use her legal knowledge to advocate for Indigenous people and to raise awareness of the ongoing impacts of colonialism and residential schools on Indigenous communities.
It seems leadership comes naturally to Bear, a descendant of Dakota, Anishinaabe and Nehiyaw heritage. She is a member of the Whitecap Dakota First Nation, where her father has served as Chief for nearly 30 years. She said a strong work ethic was passed down to her from her parents and, while growing up, she also had the opportunity to meet various Indigenous leaders, including Chiefs, through her father's leadership role. That helped shape her into the person she is today.
"I got to see my dad doing things in the political world and creating change for our First Nation," she said.
As a USask student, Bear served on the executives of both the Law Students' Association and the Indigenous Law Students' Association before graduating and articling at McKercher LLP in Saskatoon. Running for the FSIN executive seemed like a natural next step.
"I was always kind of advocating, and I was always taking on leadership roles naturally," she said. "And, as a mother, I just thought that this was the best way for me to continue to utilize my education and push for change on a positive level for First Nations people."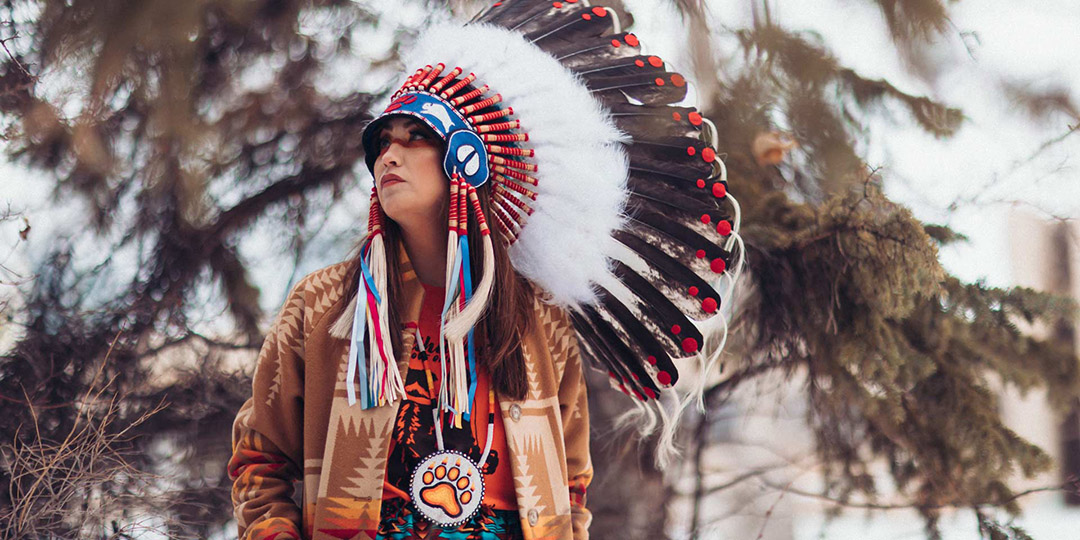 While Bear is proud of what she has accomplished academically and professionally, she is also open about the barriers she has overcome along the way. Her life was forever altered when she experienced two serious automobile accidents, with the first occurring when she was just 17 years old. She went face first through the vehicle's windshield in that crash, resulting in the loss of her right eye. She now wears a prosthetic.
A second accident occurred when Bear was 20 years old and a post-secondary student for a brief time in Vancouver. Doctors didn't expect her to survive the crash, which resulted in broken ribs, the severing of her liver and the removal of her gallbladder. After a hospital stay, she returned to Saskatchewan to continue healing.
"I wasn't supposed to make it," she said. "I came back home, and then that's what kept me here."
As a result of the accidents, Bear experienced post-traumatic stress disorder, anxiety and low self-esteem, and she began using alcohol as she struggled to cope with her emotions. She was still recovering—emotionally and physically—in 2013 when she began studying in the College of Arts and Science, where she participated in the college's Indigenous Student Achievement Pathways (ISAP) program during her first year at USask. The following year, Bear gave birth to her first daughter, and her second daughter arrived the next year. She is now sober and is focused on being a role model for her children.
In the College of Arts and Science, Bear pursued a sociology degree with a minor in Indigenous studies and graduated with distinction in 2017. She said she is very proud of these accomplishments, particularly because she gave birth to both of her daughters while an undergraduate student.
It was during her time in the College of Arts and Science that Bear decided to become a lawyer. She was inspired to study law after learning about the work of the late USask professor Patricia Monture, a legal scholar and member of the Mohawk Nation from the Six Nations Grand River Territory well known for her work in Indigenous and women's rights. Monture taught in the Department of Sociology in the College of Arts and Science, and sociology, as a discipline, appealed to Bear, a self-described "big-picture thinker" who tends to ponder the ways in which societies function, and why.
"I was able to apply my own life to a lot of my papers to kind of start (that) discovery," Bear said. "I started writing about residential schools and intergenerational trauma through sociology. That's why I took the minor in Indigenous studies—it was very Indigenous-focused, my outlook on sociology."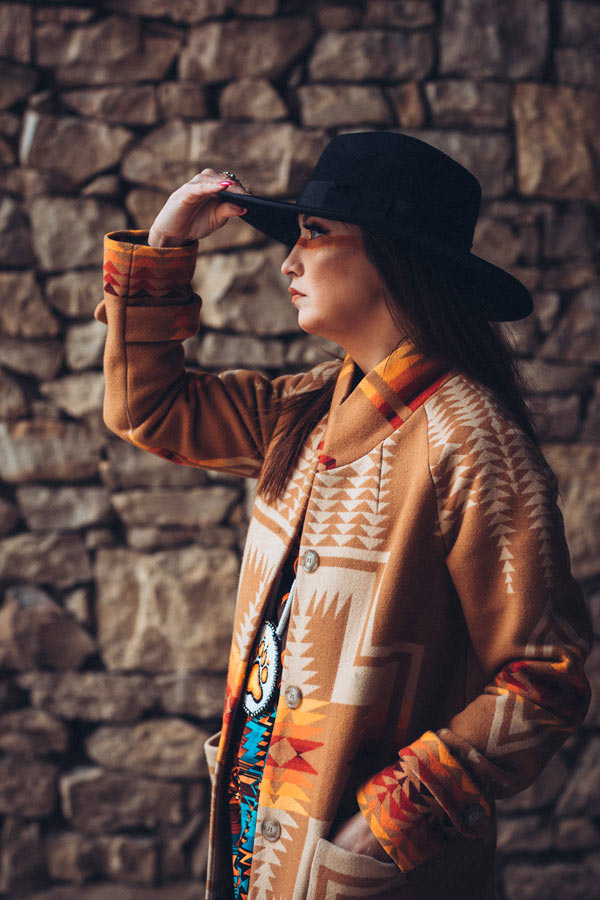 Bear's long-term goal is to one day become a law professor but, for now, she is focused on her three-year term as Third Vice Chief of the FSIN. She describes it as an "extremely busy" job, but she takes it in stride; as a lawyer and a parent, she is already accustomed to being busy and juggling multiple tasks—and she hopes her entry into politics will ultimately encourage other women to take on similar leadership roles.
Bear feels her USask education will help her navigate her new role and will enable her to overcome whatever challenges may arise. She is strong and resilient, and her education has reinforced those traits.
"That's exactly what my education has taught me: How do I navigate university as a single mom, as an Indigenous woman? That's why I went to law school, too—because I wanted to learn how to navigate colonial systems, the legal realm, and then I can apply that or assist other people to navigate," she said.
While she's excited about exploring new possibilities at the FSIN, Bear also looks back, with fondness, on her time at USask. She misses conducting research, and she is contemplating a return to student life to pursue a master's degree in the future.
Bear wants other Indigenous students to know that they, too, belong at USask and they also have what it takes to succeed. She believes her education has been the key to her success.
"At the end of the day, nobody can take my degrees away from me," she said. "It's something you earn."