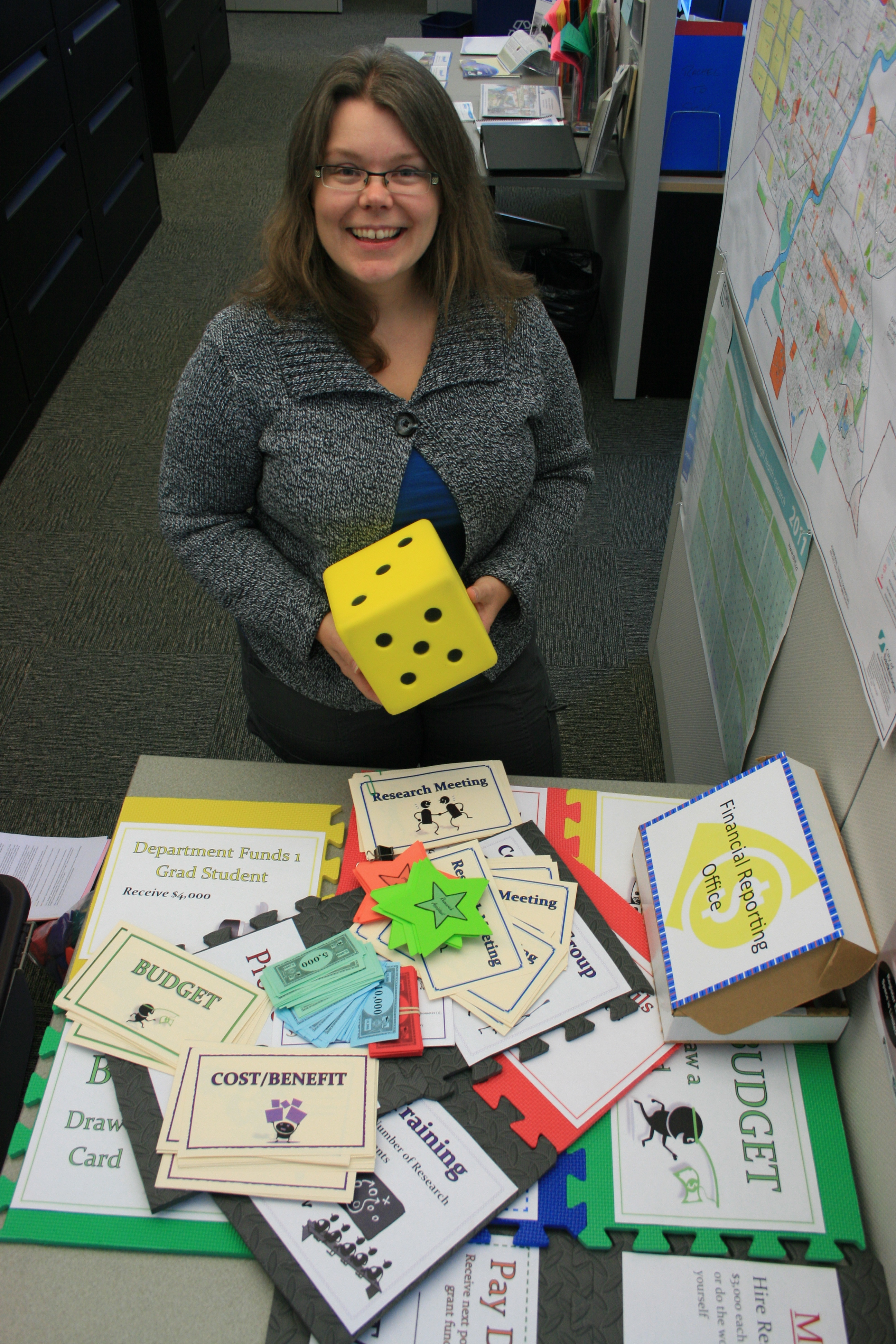 It is just those skills that will be the subject of three upcoming workshops being offered to researchers, two to be held at the U of S and the third at the University of Regina. Called A Method to the Madness: Successfully Managing a Research Project, the workshop has been developed by those in the midst of a major project who want to share what they have learned.

Tracy Ridalls with the Saskatchewan Population Health and Evaluation Research Unit is the manager of Smart Cities, Healthy Kids, a major three-year research project that recently received a Canadian Institutes of Health Research (CIHR) knowledge translation grant. Part of the grant application, she explained, was for "teach-ins" to create opportunities to share project management know-how.

"There are lots of workshops for grant writing, for learning how to get funding but nobody really tells you how to run a project," she said. "And you've got to spend that money wisely. What's important is that you want people to do good work, not get lots of funding and become stuck."

Among the topics being covered in the workshop are creating effective partnerships with stakeholders, the art of recruiting and retaining participants, identifying potential problems "before they become actual disasters," team building and communication.

"Not everybody is a born organizer," said Ridalls, "so it can be a real challenge to, for example, recruit 2,000 children for a study, or phase in new research assistants."

Evidence of the desire for skill-building opportunities like this came when the workshop was first advertised. Ridalls said the first event in Saskatoon filled within 12 hours of being announced. A second was scheduled for the
U of S and another in Regina. All are now full, and the waiting list includes some 100 names. "Please don't call," she added with a laugh.

A pre-workshop survey of registered participants identified four main areas of interest – organizational skills, people skills, dissemination skills and money skills. As part of their approach to addressing all of these, Ridalls and her colleagues developed a board game they call Researchopoly. Played in teams, the game presents humorous research project scenarios. As the teams progress around the board, they are presented with the various barriers and problems researchers could encounter.

"We'll give good examples of bad things," said Ridalls. "The idea is to help people get the most out of their projects."