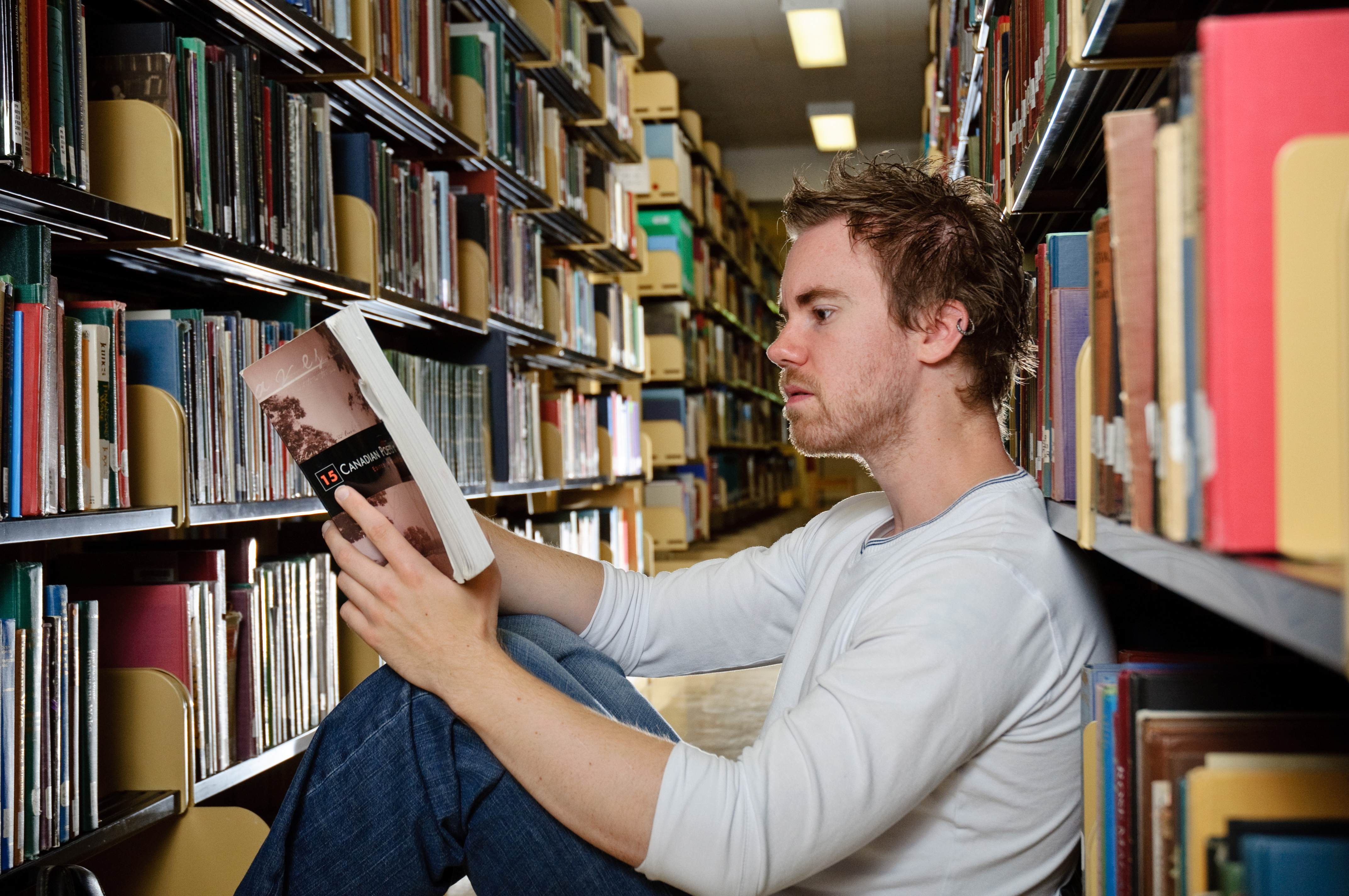 His firsthand experience with disability has spurred him to take a look at how persons with disabilities are treated in society and portrayed in literature.
With the support of a $40,000 Social Sciences and Humanities Research Council grant, Pottle is helping to create a new branch of Canadian literature study focused on portrayals of disability.
"There is a sense from a majority of able-bodied society that people with disabilities have a restricted life, a less worthy life," says Kathleen James-Cavan, Pottle's supervisor. "The idea persists that a person with a disability is a victim or is to be pitied."
Negative phrases such as calling a joke "lame," "turning a blind eye," or saying that something "falls on deaf ears" also help paint a negative picture of disability, she said.
"People with disabilities and those without exist on a spectrum of ability. They are not polar opposites. After all, we may experience disability temporarily when we break a bone or more permanently as we age. In other words, disability is a feature of everyday life."
Through his research, Pottle wants to affirm a positive view of disability.
"We need to portray disability not just as a stigma or stereotype but perpetuate the idea that disability can be a means to an identity or can give you a new, creative perspective on life," said Pottle.
He thinks able-bodied readers tend to avoid books about persons with disabilities because trying to relate to disability through negative portrayals makes them uncomfortable.
Likewise, due to stereotypes, people with disabilities are less likely to share their experiences. Instead, they close themselves off to outsiders by creating small, isolated communities based on their respective disabilities.
"It's really discouraging and counterproductive because even though persons with disabilities have been scorned and stigmatized, they are essentially turning that on its head and are scorning able-bodied society, which is very disconcerting," said Pottle.
For Pottle, the key is literature that doesn't rely on negative stereotypes and metaphors but which shows people with disabilities as having unique experiences worth communicating.
He points to Frances Itani's Deafening, a story of a woman who lost her hearing to scarlet fever as a child, as an example of a novel that can appeal to both people with disabilities and the able-bodied through an accurate and interesting portrayal of deafness.
He is currently volunteering with the Saskatchewan Deaf and Hard of Hearing Society to set up an artistin-residence program which will use workshops and classes to teach young deaf people how to express themselves creatively.
To bring greater attention to how disabilities are portrayed, Pottle, James-Cavan, and other U of S faculty have partnered with the Saskatchewan Abilities Council and the Sherbrooke Community Centre to establish a program exploring disability. The program, through the U of S Interdisciplinary Centre for Culture and Creativity, will offer workshops, a symposium, and a disability studies class.
Pottle applies what he has learned to his own creative writing. Through his novels and poetry — including his poetry collection "Beautiful Mutants" released this past April — he portrays a variety of disabilities and shows how they can shape a person's identity.
"Through dialogue, research, and representations in cultural mediums such as television, films, literature, and art, we can foster a positive vision of what it means to have a disability in our culture," Pottle said.
Stephen Prestley is a graduate student intern in the U of S Office of Research Communications.
This article first ran as part of the 2011 Young Innovators series, an initiative of the U of S Research Communications office in partnership with the
Saskatoon StarPhoenix
.