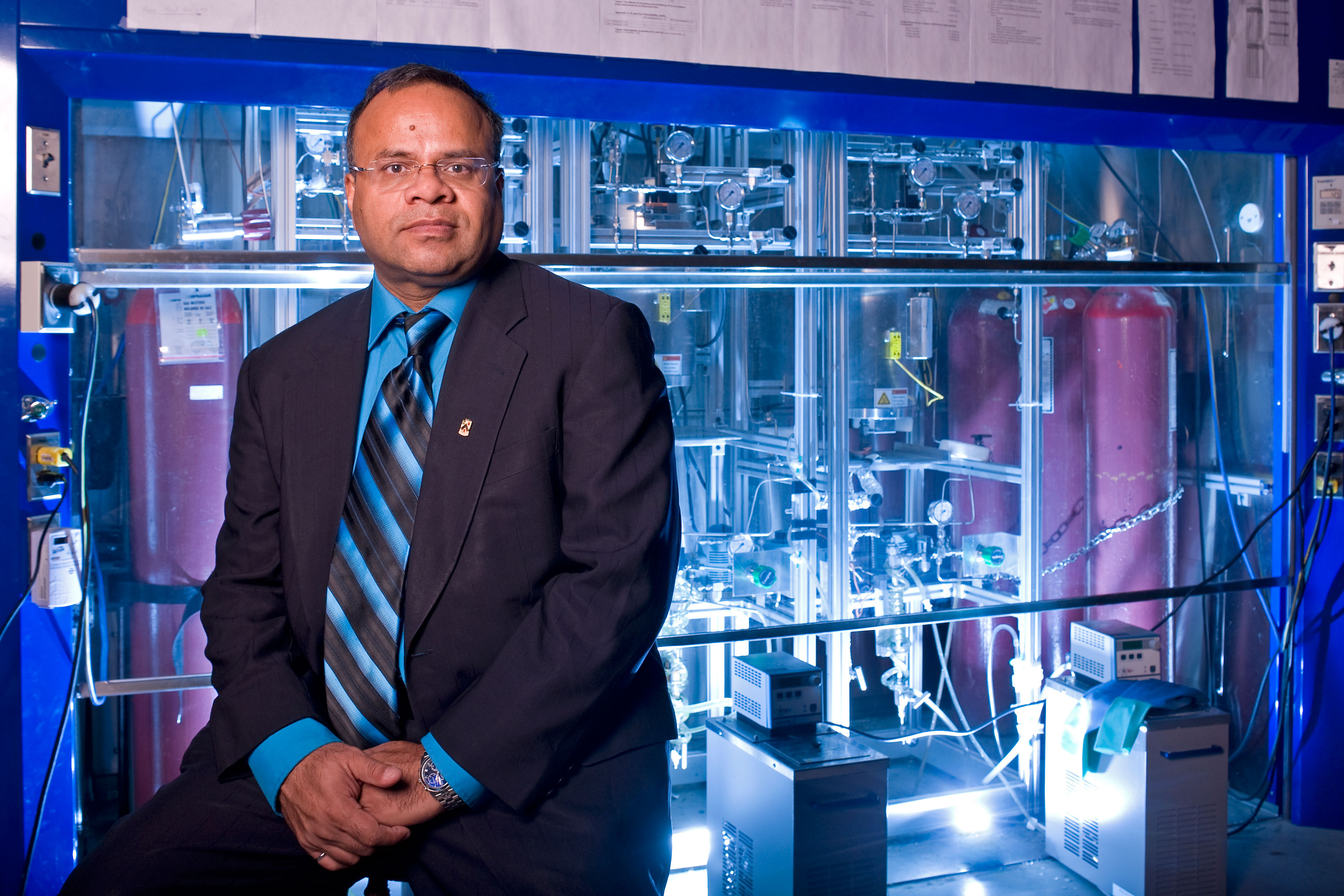 "It is with a great deal of pleasure that I welcome Dr. Ajay Dalai to the distinguished group of Canada-U.S. Fulbright Scholars," said Michael Hawes, Executive Director of Fulbright Canada. "Dr. Dalai is extremely deserving of this award, and I have no doubt his research will produce unique and critical insights into biofuels production processes, which will have tremendous impact on both sides of the border."
Dalai's research has made significant contributions to the development of catalysts for biodiesel production, and hydroprocessing of gas oils and gas-to-liquid technologies.
"Ajay's work is so important not only here in Saskatchewan, but around the world," said U of S Vice-President Research Karen Chad. "His appointment as a Fulbright Scholar with UC Davis is a great reminder of what the U of S has to offer in terms of contributing to the development of sustainable energy alternatives."
Dalai, who earned his PhD in Engineering at the U of S, has presented his work at conferences around the world, and collaborated with internationally renowned colleagues in the fields of bioengineering in the United States, India, Japan, China and Germany.
By engaging our brightest minds in academic exchanges, Fulbright Canada seeks to enhance mutual understanding between the people of Canada and the people of the United States. Through its bilateral academic exchanges, outstanding students, scholars and professionals strengthen Canada-U.S. relations by examining a wide range of subjects which are critical to the relationship between the two countries.
Operating in over 150 countries worldwide, the Fulbright program has long been regarded as the world's premiere academic exchange. With the support of the Department of Foreign Affairs and International Trade Canada and the United States Department of State, Fulbright Canada is the gold standard for academic exchanges and intellectual opportunity. For more information on Fulbright Canada, please visit
www.fulbright.ca
.