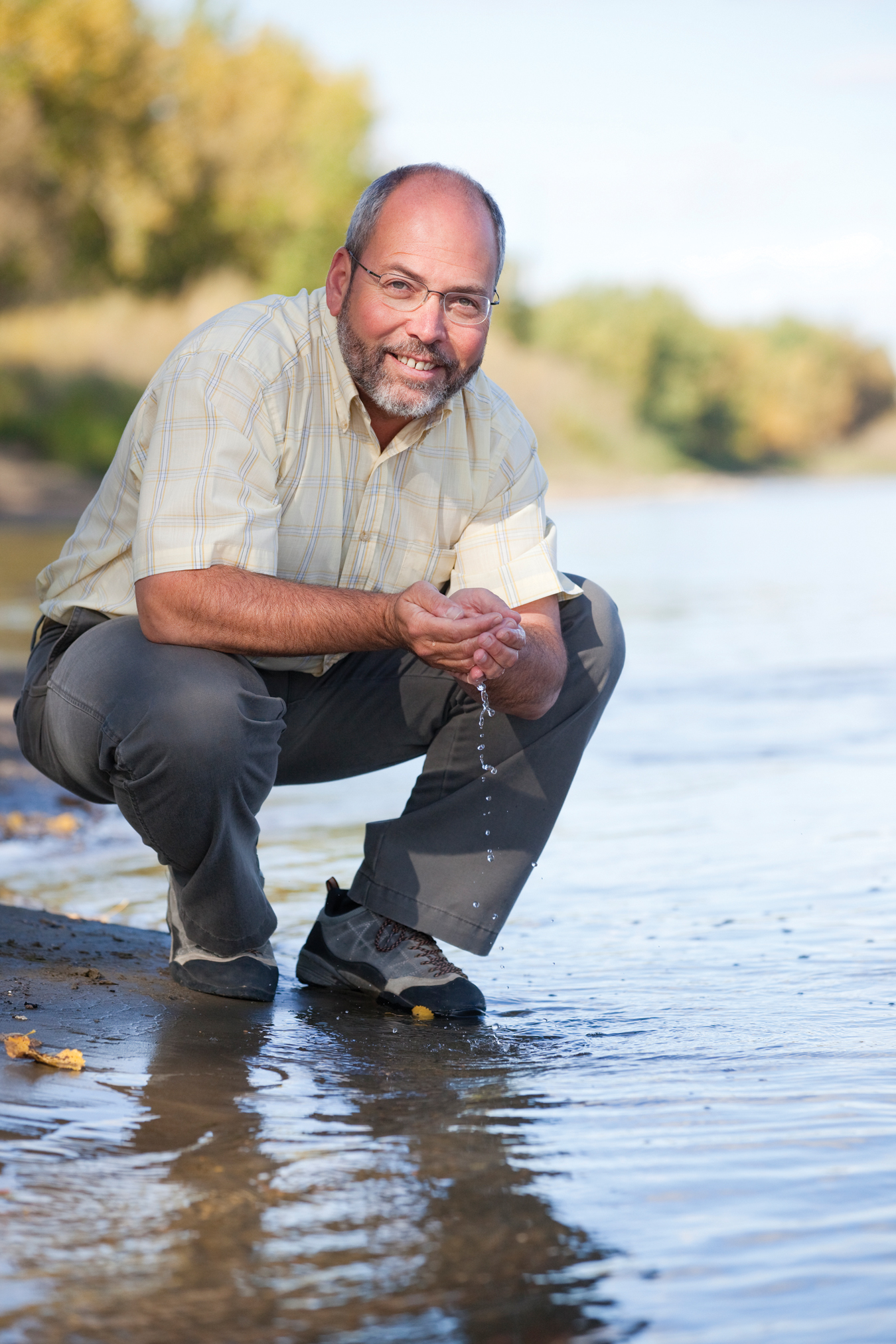 "Our agriculture industry and our cities on the Canadian Prairies are extremely dependent on the Saskatchewan River system for irrigation and crucial municipal water supplies," says John Pomeroy, Canada Research Chair in Water Resources and Climate Change.
"Likewise, the interplay between climate change and water in our northern regions affects everything from transportation and industry to traditional livelihoods."
Pomeroy leads the Improved Processes and Parameterization for Prediction in Cold Regions (IP3) research network based at the University of Saskatchewan and funded through the Canadian Foundation for Climate and Atmospheric Sciences.
For the past five years, IP3 researchers from across the country have been gathering data to link real-world observation to powerful computer modeling tools. Their aim is to provide accurate modeling of the timing and volume of spring runoff and summer stream flows from Canada's mountains and cold regions.
The goal is to better understand and predict the behaviour of water, snow and ice in these regions. This knowledge is essential to guide decision-makers in dealing with the impacts of climate change by creating viable water use policy governing food security, infrastructure development, energy production, and ecosystem health in western and northern Canada.
IP3 will be presenting the network's collective results at the National Hydrology Research Centre at 11 Innovation Boulevard in Saskatoon on September 9
th
from 8:30 a.m. to 4:00 p.m. The Honourable Dustin Duncan, Minister Responsible for the Saskatchewan Watershed Authority, will open this final IP3 workshop. Presentation topics include:


Snow accumulation, redistribution and losses in the Rocky Mountain headwaters of the South Saskatchewan River


Model improvements used to better understand snowmelt and rainfall induced prairie flooding


Thawing processes and water movement in frozen soils and permafrost landscapes


Glacier processes in the Rocky Mountains


New understanding of groundwater storage processes in the high alpine environment


Measuring and modeling of lake evaporation


Future directions in cold regions water resource research


The IP3 Network will also discuss how to preserve the scientific capacity to apply and further improve these computer models now that the Canadian Foundation for Climate and Atmospheric Models has ceased funding research activities.
More information on the IP3 network can be found at
http://www.usask.ca/ip3