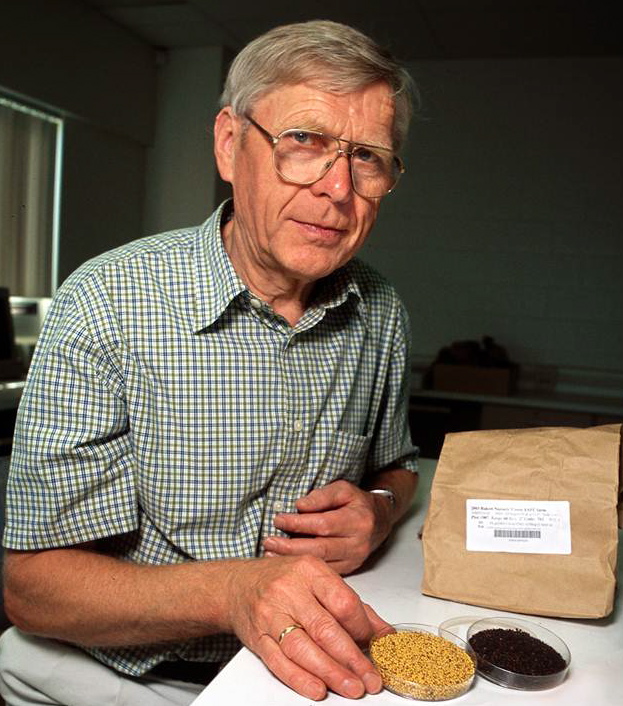 Rakow retired earlier this year after working 30 years as a canola and mustard breeder with Agriculture and Agri-Food Canada. His work in canola breeding improved both the uses and nutritional benefits of canola oil.

Industry partners that benefited from Rakow's work were eager to help out with his retirement. With more funds raised than needed, the surplus was used to establish the Gerhard Rakow Legacy Award to encourage graduate student research projects focused on plant breeding.

"The widespread industry support for this award reflects Dr. Rakow's contributions as a plant breeder," said Mary Buhr, dean of the College of Agriculture and Bioresources."The canola and mustard sectors owe so much to his work and now his legacy will inspire our scholars to follow in his footsteps."

The initial goal was to raise $30,000 for the award, but that was easily surpassed with donations and pledges now totaling more than $80,000.

"This is recognition that there is a need for plant breeders," said Buhr of the industry support. "It also shows how grateful the donors are to Dr. Rakow for all he contributed, and their eagerness to have his work continued."

Rakow passed away Nov. 22, 2012 while visiting his son in Germany.

"Over the years, we worked closely with Dr. Rakow in the development of the first canola quality Brassica juncea," said Monte Kesslering vice-president, seed and crop protection with Viterra, a significant contributor to the scholarship. "Our mustard business has also been a significant beneficiary of his work."

"An educational award is particularly fitting since Gerhard was a teacher at heart", said Jo-Anne Relf-Eckstein, one of Rakow's colleagues.