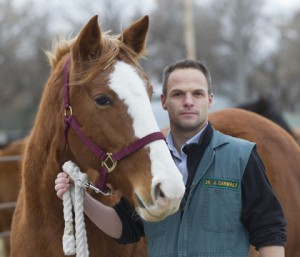 To answer that question, researchers at the University of Saskatchewan's Western College of Veterinary Medicine (WCVM) are surveying international equine practitioners with an eye to developing new treatments.
"Our objective is to determine the true prevalence of Cushing's disease worldwide, because until now, previous surveys were only based in the U.S.," explains Dr. James Carmalt, an equine surgeon and associate professor in the WCVM's Department of Large Animal Clinical Sciences.
To read more and to view the Cushing's disease survey, visit
WCVM Today
.