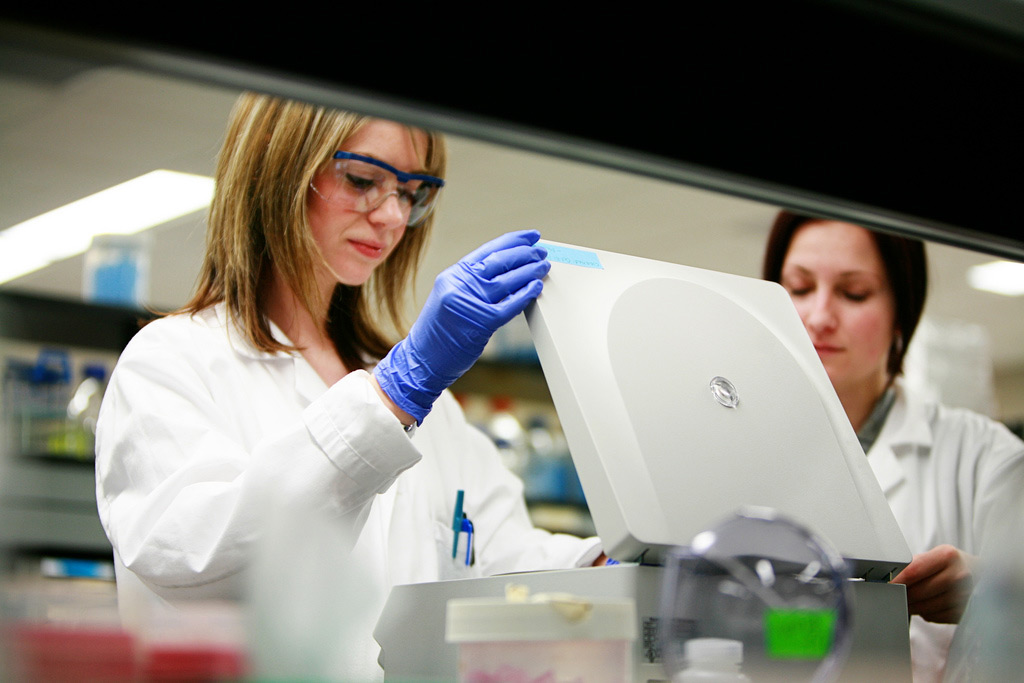 "We propose to recruit a dynamic CERC whose leadership will transform the way we approach infectious diseases, improving prevention, diagnosis and control of priority diseases such as tuberculosis, HIV, West Nile Virus, and food-borne and water-related diseases which take an enormous toll on human and animal health and on the economy," said U of S Vice-President Research Karen Chad.

"Our proposed CERC will distinguish Canada as a world leader in this area through an integrated approach that will ensure that new knowledge is translated more rapidly and effectively, and new technology, policy and programs are relevant and useful to affected communities, policymakers, and health practitioners across Canada and worldwide."

In the first phase of the competition, 46 research proposals were submitted by 27 universities. Following an extensive peer review process—including evaluation by external experts, a review panel, and selection board, and final approval by a steering committee—11 applications from eight universities will now advance to the recruitment stage of the competition.

The U of S—along with McGill University, Queen's University, The University of British Columbia, University of Calgary, University of Waterloo, Université Laval, and École Polytechnique de Montréal—will nominate world-renowned experts who will not only advance the frontiers of knowledge through their own work, but also co-ordinate efforts of other researchers and mentor graduate students.

These 11 nominations will then undergo a thorough assessment involving external experts. These prestigious positions are expected to be filled by early 2014.

In 2010, the U of S was awarded one of Canada's inaugural CERCs to recruit Howard Wheater, an internationally renowned hydrologist who leads the Global Institute for Water Security.

Chad noted the proposed CERC research aligns well with the Saskatchewan Ministry of Health target to cut by 50 per cent the incidence of communicable disease (including tuberculosis and HIV) by 2017.

"Infectious diseases are a primary cause of illness and death in Saskatchewan and across Canada," Chad said. "We need a dramatic change in how we develop and implement public health solutions."

She cited several factors that distinguish the U of S CERC proposal:
- Bringing together scientists, community leaders, policymakers and practitioners in high-impact research teams around infectious disease challenges is a novel approach.

- U of S is home to a unique cluster of infectious diseases research capabilities in humans and animals, including the Vaccine and Infectious Disease Organization—International Vaccine Centre (VIDO-InterVac), the Canadian Light Source synchrotron, and three new interdisciplinary graduate schools in public health, policy and environment, as well as the broadest diversity of colleges relevant to infectious disease on one campus in Canada.

- Noting that "One Health: Solutions at the Animal-Human-Environment Interface" is a signature area of U of S research, she said there are almost 100 faculty in over 20 disciplines and at least 200 graduate students and post-doctoral scientists actively conducting research aligned with the proposed CERC.

- U of S has a strong track record in translating science to commercialized products for humans and animals through its long-standing regional, national and international partnerships with end-users, policymakers and health practitioners.

"We will now be undertaking an extensive recruitment effort to attract a world-renowned infectious disease expert who also brings outstanding expertise and leadership in engaging affected communities, health practitioners and policymakers in integrated, multi-disciplinary research," she said.

"I would like to acknowledge the outstanding efforts of the multi-disciplinary team that developed this exciting proposal in consultation with our extensive network of collaborative community, public, and private partners," she added.

Under the CERC program, host universities receive $10 million over seven years from the federal government to support the CERC and their teams in ambitious research programs.

In announcing the CERCs today, federal Minister of State (Science and Technology) Gary Goodyear said, "Canada Excellence Research Chairholders are among the world's most accomplished researchers. Their presence in Canada's universities will position us at the forefront of innovative research."