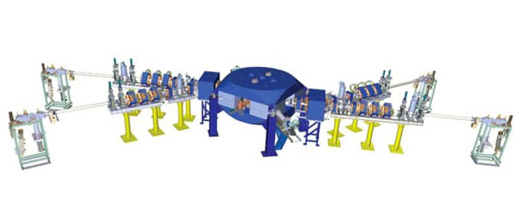 To be located in the former Animal Resource Centre between the Canadian Light Source synchrotron and the Western College of Veterinary Medicine on campus, the U of S-owned cyclotron facility will be managed and operated by the Sylvia Fedoruk Canadian Centre for Nuclear Innovation, a U of S subsidiary. PCL Construction Management Inc. was awarded the contract to renovate and expand the resource centre building to accommodate the cyclotron.

Some $25.5 million has been provided for the project from the Government of Saskatchewan and Western Economic Diversification Canada. The facility is expected to be operating for research purposes by 2015, and will be fully operational by 2016. It will then supply medical isotopes for the new PET-CT (Positron Emission Tomography – Computed Tomography) scanner at Royal University Hospital, equipment that has proven effective for identifying many types of cancer.

The cyclotron will also provide state-of-the-art facilities for a broad range of research related to human, animal and plant diseases and other molecular imaging applications.

A university news release pointed out the cyclotron facilities will be designed, built and operated in accordance with the highest federal safety standards, and will be regulated by the Canadian Nuclear Safety Commission and Health Canada.