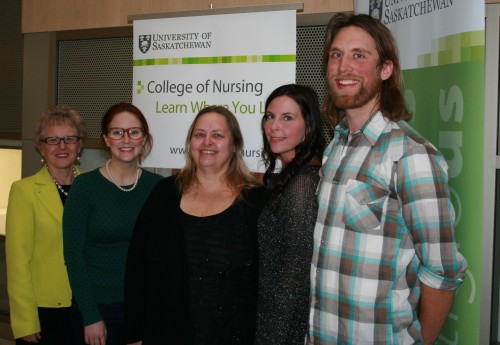 Petrucka leads the initiative, supported by local organizations including City of Arusha Health, Nelson Mandela African Institute of Science and Technology and Green Hope. The aim is to establish family-centred care, integrating services from several sectors to support mothers and their children with both health care and socio-economic support.

Mama Kwanza began several years ago as a response to a severe lack of prenatal care for pregnant women. Working with the Green Hope organization in Tanzania, Petrucka secured support from Regina Qu'Appelle Health Region and SaskTel through their "We See You" program to establish the Mama Kwanza clinic in Arusha.

Statistics are grim for Tanzanian children, where 74 of a 1,000 will die before their first birthday, and 118 will not see their fifth birthday. Diseases such as malaria and HIV/AIDS take a toll on both children and their parents, and unsanitary water sources are a source of deadly diarrhea.

With the $2.6 million in CIDA funding, Petrucka's team and local partners will be able to expand Mama Kwanza to help about 3,000 Tanzanian women. Plans include distributing water filters to women and teaching them how to use them to provide safe water for their families, establishing community gardens, and teaching solar food drying techniques to preserve food in a country where refrigeration is scarce and expensive. The program will also provide women with support to launch their own businesses. The ultimate aim is for locals to take over and run Mama Kwanza on their own.

Petrucka has been active in Tanzania for more than 10 years, establishing such innovative projects as a tourist hotel to train street youth with useful skills to help them find jobs, and a practicum program to enhance the training of U of S nursing students. Ten U of S students have gone so far, and interest in the practicum remains strong.

This latest funding and support was announced January 10 at the Health Sciences "D" Wing Atrium by Senator Raynell Andreychuk on behalf of Minister of International Co-operation Julian Fantino. The $3.6 million total comprises $2.6 million from CIDA, plus in-kind and other contributions from Regina Qu'Appelle Health Region, SaskTel, Coutts Courier, volunteers, and the U of S.