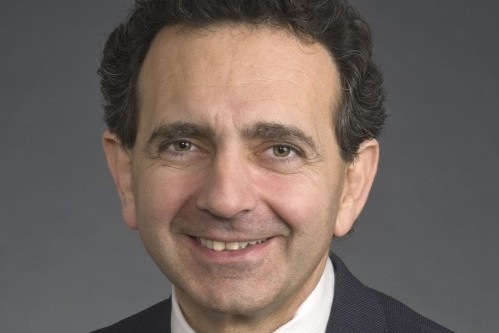 "There's a lot of individual interest in the emerging field of regenerative medicine for its potential for research and therapy in the health care area," he said.
Atala is director of Wake Forest Institute for Regenerative Medicine and W.H. Boyce Professor and chair of the Department of Urology at Wake Forest University in North Carolina. A pioneer and leader in the field of regenerative medicine, he and his team have successfully created organs like bladders and implanted them successfully into patients. He will deliver the 2013 Whelan Visiting Lecture in Saskatoon Oct. 22.
In a telephone interview with
On Campus News
, Atala explained that regenerative medicine has caught the imagination of researchers around the world, and that universities, particularly those with a broad mix of talent, expertise and facilities are particularly well positioned to participate.
"Pretty much every (research) university is looking at these very closely and looking how to make it work long term," he said.
The University of Saskatchewan, with a teaching hospital, programs including medicine, veterinary medicine and engineering, plus a wide range of related expertise, is suited to pursue opportunities in regenerative medicine, Atala said.
"Your university has made great strides in so many areas," Atala said. "So many discoveries have come out of your institution, even in this new emerging area."
Atala said he and other surgeons are already using artificial versions of three of the four types of organ. Flat organs include the body's largest— the skin. Tubular organ grafts such as blood vessels are now commonplace, and artificial versions of hollow organs such as bladders have been available for a decade.
The fourth type—the solid organ—is much more challenging. Atala said that much more work remains to be done before artificial kidneys, hearts and livers are being implanted into patients. Technologies such as 3D printing—Atala famously printed a kidney at a TED talk in 2011—show great promise.
"We have a major shortage of organs. In the last decade, the number of patients waiting for a transplant has doubled while at the same time the actual number of transplants has remained almost entirely flat."
Artificial organs are made by first creating a scaffold of a biocompatible material that the body's immune system will not reject. The scaffold is then seeded with the patient's own stem cells, which grow into the tissue. Ideally, the result is an organ that functions as well as the original. Since the organs are made with the body's own cells, the patient also do not need to take anti-rejection drugs which suppress the immune system and leave patients more vulnerable to infectious diseases.
Atala said he is looking forward to his visit to Saskatoon.
"I've heard about it since I was a child," he said, citing the Johnny Cash song
The Girl in Saskatoon
as well as having heard about it as a research hub centred on the U of S. "I know about Innovation Place as well. It's been a very successful long-term project that has gone on for many years with a long history of successes.
Atala's Whelan Visiting Lecture entitled Regenerative Medicine: New Approaches to Healthcare will take place Oct. 22 at 7 pm at the Delta Bessborough Hotel in Saskatoon. Admission is free.